Feathers Wise, transgender musician, nominated for Grammy
Feathers Wise, an American transgender musician, actor, and music producer, has been nominated in the Dance/Electronic Recording category at the 64th Annual GRAMMY Academy Awards.
Born in Novato, CA, Feathers Wise began writing music at age 13 using her home built PC and a dream. In college, she studied music composition, but dropped out to transition. She struggled with homelessness and lived on the margins of society for years until her return to musical expression. Since then, the "I Am Not Afraid" singer has been a part of many groundbreaking and progressive queer projects.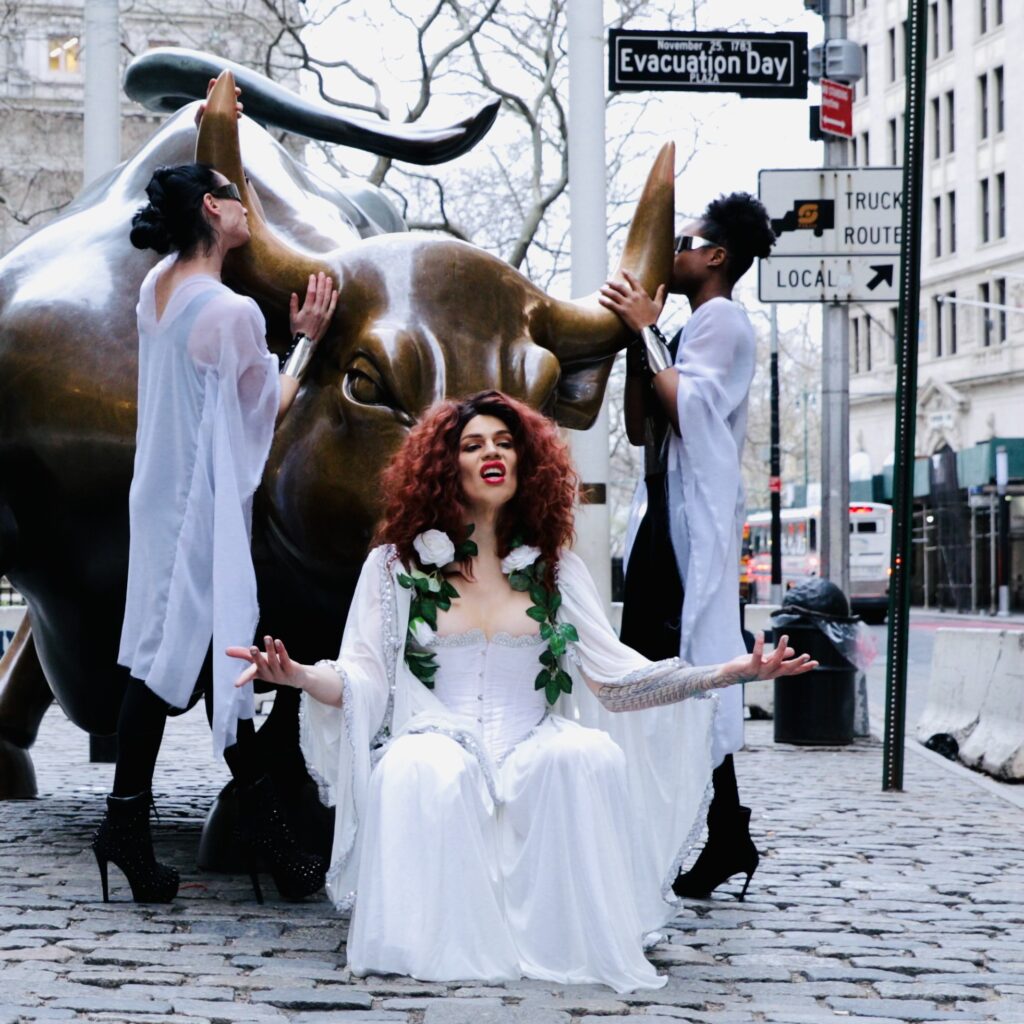 "I Am Not Afraid" contains trans themes and queer history, but it's really a song for everyone. Our struggle to live and thrive in the trans community is a universal human story. People everywhere struggle with self awareness and acceptance of our true selves. And we want to be able to face the future with pride, joy, and bountiful energy that comes as a result. This inspirational message is delivered with pop hooks, synthesizers, and a soaring vocal.
Feathers started writing music in her bedroom, and has taught songwriting workshops through the LGBT summer camp program "Arts in the Woods," and has worked as a music producer with RAD (Recording Artists Development) to help future queer independent artists create and grow.
Listen to "I Am Not Afraid" here.
Feathers' song "I Am Not Afraid" was recorded in the RAD workshop program and is generating its share of GRAMMY Nomination Buzz. Jeff "The Jedi-Master" Jones, award-winning producer and voting member of the National Academy of Recording Arts & Sciences, said:
"It's a great song. It sounds great and your performance is great — more than that, it strikes a nerve that needs to be struck in this day and age. I personally love your music and you were nominated on the merit of your work in my opinion. I participate in voting and selecting categories artists songs appear in — you freakin rock."
If "I Am Not Afraid" passes through the first round of Recording Academy voting for the 64th Annual GRAMMY Awards, Feathers will join the short list of out trans women recording artists to be nominated.
The list includes SOPHIE, Teddy Geiger, and the legendary Jackie Shane. With your consideration and votes, Feathers Wise will be the 4th.
---
Co-Writer J.R. Price, singer of "Body Positive" & "Dance With Me" with Tom Goss, sat down with Feathers on location while she was shooting her next music video project "Every Breath I Take is a Revolution." The location of the shoot? The NYC Halloween Parade amidst a crowd of dinosaurs, zombies, families, and gawking tourists.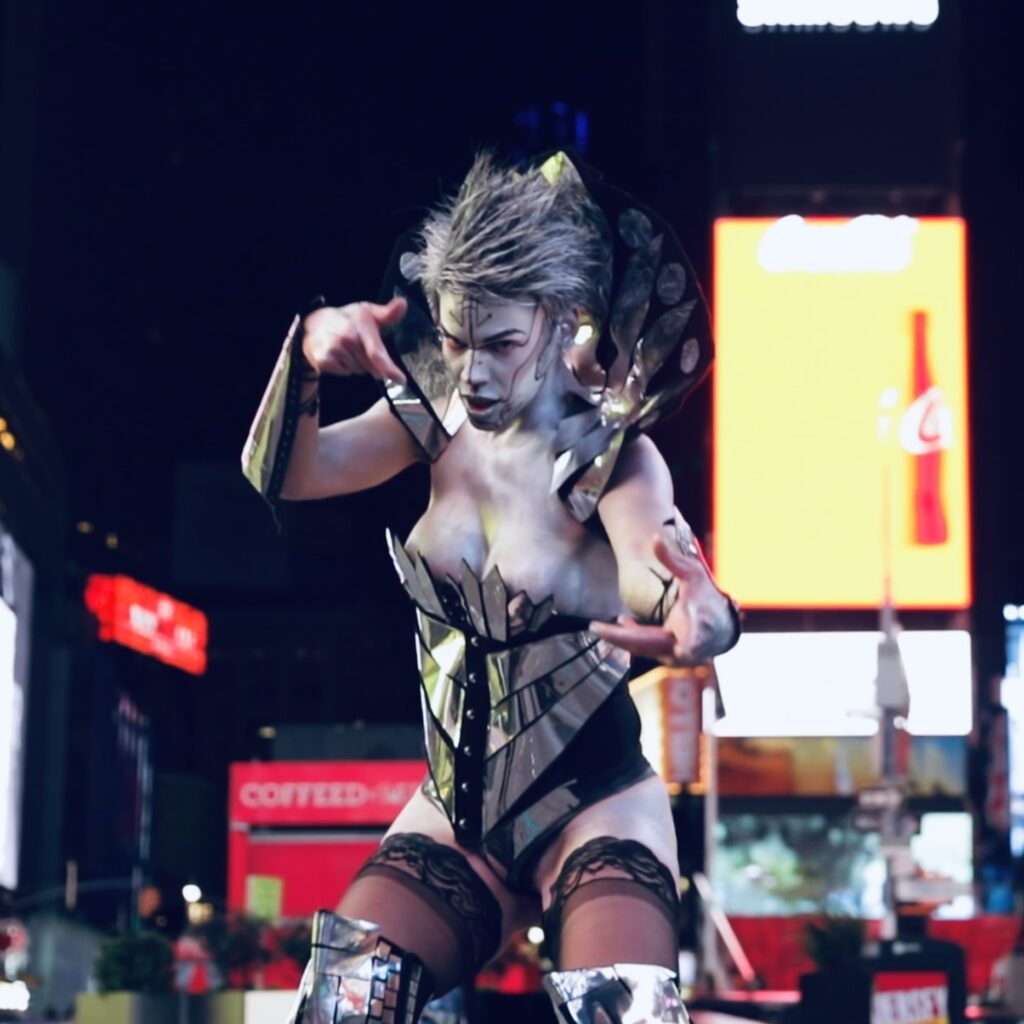 Feathers glided through a lively crowd of dinosaurs, zombies, Squid Game participants, families, and gawking tourists, towering over all in her platform boots, decked out in rhinestones, glitz and glam. She effortlessly claimed her star quality in this crowd, as admirer after admirer stopped to praise her style, her music, and her gifts on full display. Attendees approached her for photos and showered her in love, and Feathers delivered frame after frame to the camera while maintaining the adoring audience. After the cameras stopped rolling, she answered JR's questions:
JRP: What is "I Am Not Afraid" about, and why is it important to you?
FW: "I Am Not Afraid" is an inspirational song with a universal message of self-awareness and empowerment, but it's also a song about queer history and the queerer future. It's an anthem for coming out, but also talks about the shared trauma of our past.
When I brought this song to the RAD workshop, I wanted to rework the lyrics and change the meaning, but it was Rod Thomas (Bright Light Bright Light) who told me it was important and beautiful as it was and that our community needs anthems.
So when we refined it together, we leaned into its anthemic qualities.
JRP: Why is "I Am Not Afraid" the title of the song?
FW: "I Am Not Afraid" is the first piece of lyric that landed on this song. I sat down at the piano one day, banged out a few chords, and sang the melody with those words right away. It just fit, and I knew it was the title. I don't know how or why.
Just one of those magic music moments I guess. I sometimes have to struggle to come up with a hook or a title, but not this time, honey!
JRP: Who did you work with to make this song?
FW: I made a little demo on my MacBook and then brought it to a Recording Artists Development workshop. Phillip Carroll produced the final version, and he did a wonderful job. I knew this would be the right kind of song for his skills and he knocked it out of the park. J.R. Price was my co-writer. He has a wonderful gift for hooks and lyrics and helped me refine it into the version you hear today.
The guitar solo in the bridge was played by the wonderful David White who helps with a lot of the RAD workshops. He really nailed it the first or second take, but believe it or not, he played the thing completely dry. I almost asked him to play another iteration until we dropped the FX on and it was somehow perfect.
The drums were played by Mike Presta in one of those Brooklyn warehouse studios. Actually I'm a bit mortified because I've forgotten the name. Additional background vocals were sung by producer Phillip Carroll and our friend Doreen Younglove.
JRP: What inspired you to write this?
FW: Well, once we had the melody and knew it was called "I Am Not Afraid," I got to thinking about queer history and how we lost a whole generation to HIV and how the statistics about trans women's lifespans in the past have been horrifically short… Things have changed a lot in the past 60 years. Now, there are so many trans people around that being trans is almost unremarkable. We have trans actors working in film, theater, and television. We have trans pop stars. Hell, trans baristas and trans programmers are basically ubiquitous at this point.
So the song became inspired by how far we have come collectively in terms of emerging from the plague previous to covid… and also in terms of just being able to, you know, live our queer and trans lives safely and proudly.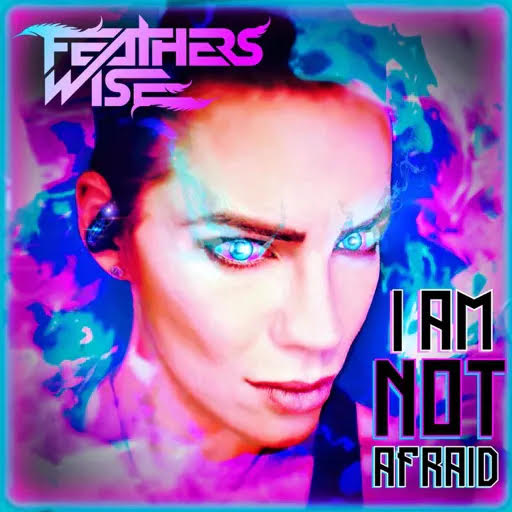 JRP: Who are your musical influences?
FW: I suppose the obvious influences for me personally would be Bowie, Scissor Sisters, Prince, early Nine Inch Nails, Nobuo Uematsu, George Michael, Stevie Wonder, Jeff Buckley, Elton John, Depeche Mode, Hedwig, Rocky Horror… I also listen to a lot of BT and My Chemical Romance. Are these really influences for this song though? Or just some of the music I love. I love any great music that feels good in my ears and my body. I listen to lots of Elvis too, and I'm obsessed with Stax Records tracks. For "I Am Not Afraid" in particular, we were thinking about that late 80's early 90's rock sound with synthesizers.
JRP: Any other achievements you want to brag about?
FW: I am the composer on the new musical "Paradise Lost in Space." It is a metaphysical science fiction romp through Milton's classic in the style of Rocky Horror & Hedwig, written by my dear friends Omri Navot and Joshua Fesi. We just had our first reading and concert at The Players clubhouse in NYC.
I also got to help open Brandon Colvin's feature film "A Dim Valley" this year. That was my first role in a feature. The opening was delayed because of the pandemic, but the talk back was such a sweet reunion with our little cast and crew family.
Find out more about Feathers Wise here.