First listen to Elton John and Britney Spears collaboration
Sir Elton John gave Britney Spears fans a thrill the other day by posting a 14-second snippet of his collaboration with the pop princess for their new collaboration "Hold Me Closer."
The song, which is a remix/ update of his 1971 hit "Tiny Dancer," will mark Britney Spears' long awaited return to the music scene after a six year hiatus. The song will also be the first commercial project she releases since the end of her 13 year conservatorship during which her father, Jamie Spears, as one of the conservators, had control over the star's decisions regarding her finances, personal life and health.
Since the conservatorship ended last November Britney got married to Sam Asghari and has been gradually reconnecting with the public in a series of Instagram posts, one of the most recent stating: "…well the truth is, my spirits are better but I will forever be traumatized by my past experience for life." It's a sobering reminder of the harrowing experience the superstar found herself in despite being one of the most famous and successful solo recording acts in history.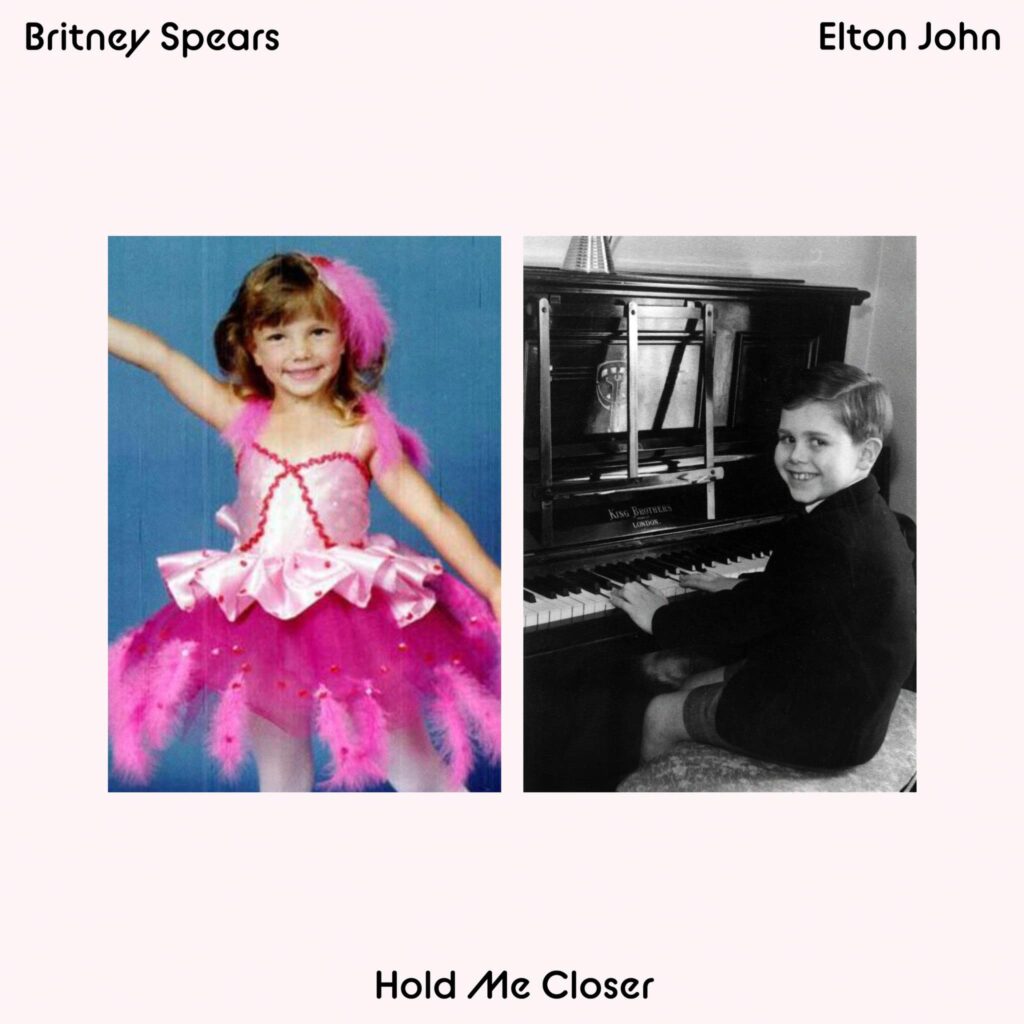 As for Sir Elton, he continues on his Farwell Yellow Brick Road Tour which is due to wrap in July of 2023. "Hold Me Closer" marks a continuation in trend of the legendary rock star joining forces with pop powerhouses to release both new music and updates to his own catalogue. In 2020 he joined Lady Gaga on her Chromatica album for the song "Sine From Above" and in 2021 he teamed up with Dua Lipa for the massively successful "Cold Heart" remix.
"Hold Me Closer" will officially debut on August 26.