First look at Body Parts featuring Joey Soloway and Jane Fonda
Body Parts traces the evolution of "sex" on-screen from a woman's perspective, exposing the uncomfortable realities behind some of Hollywood's most iconic scenes and celebrating the bold creators leading the way for change.
Innovative and incisive, Body Parts explores the evolution of desire and "sex" on-screen from a woman's perspective. Demystifying the often invisible processes in creating intimacy for film and television, the documentary sheds light on the most closely-guarded secrets of an industry now at a crossroads.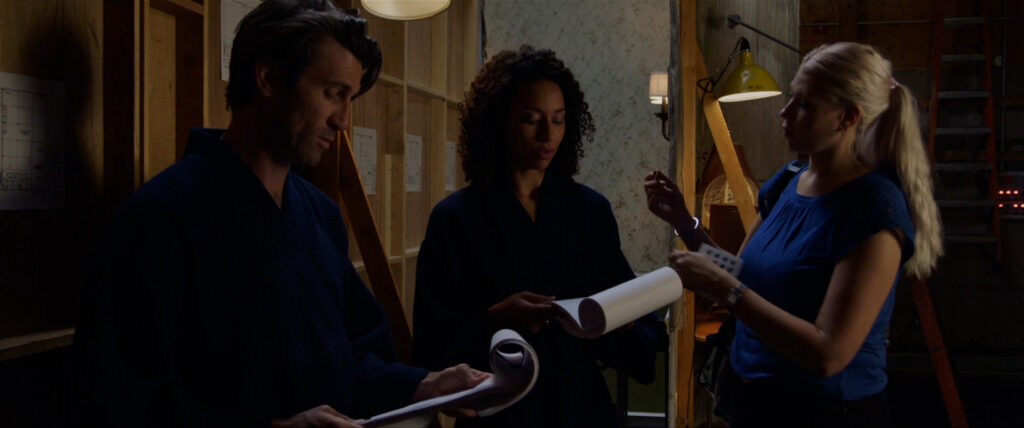 Body Parts features candid interviews with actors and creators who are advocating for real change, including Jane Fonda, Joey Soloway, Angela Robinson, Karyn Kusama, Rose McGowan, Rosanna Arquette, Alexandra Billings, Stacy Rukeyser, Emily Meade, David Simon, and Tanya Saracho. Deftly illustrated with movie clips stretching back to Eadweard Muybridge's motion studies, Body Parts is part film-history lesson on the dominance of the heterosexual male gaze and part clarion call for employing intimacy coordinators across the entertainment field. It neither shies away from uncomfortable conversations nor ignores imagemakers trying to set a higher, more inclusive bar on set and on screen.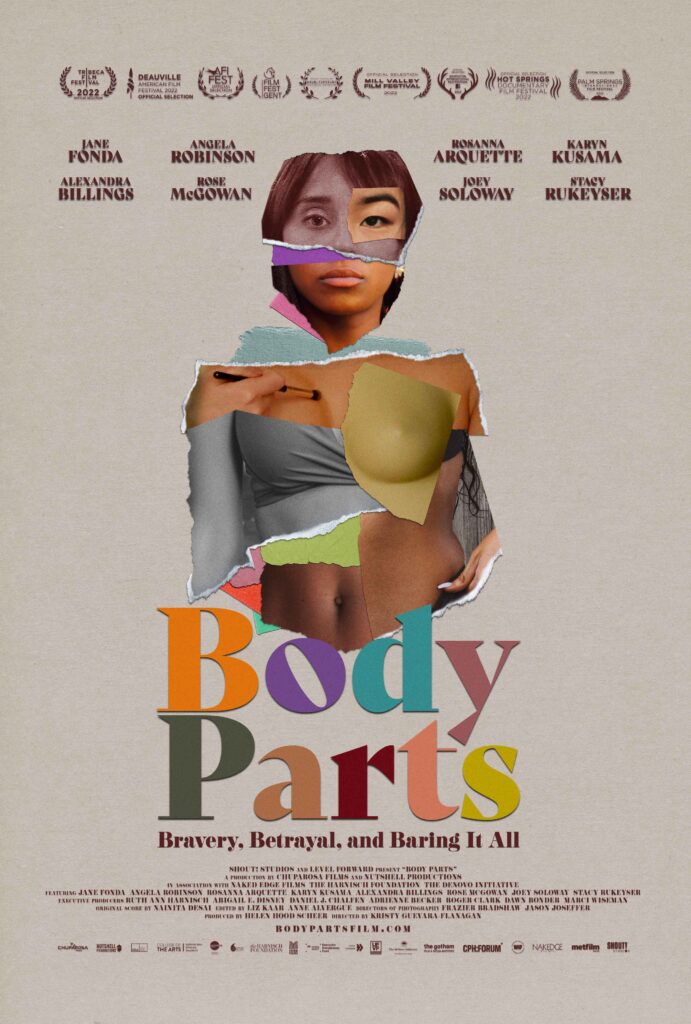 Filmmakers Kristy Guevara-Flanagan and Helen Hood Scheer investigate the past in order to push towards a more equitable future for women in front of and behind the camera.
Body Parts Impact Campaign
The Film's impact campaign, http://www.bodypartsfilm.com/#moretotalkabout, launches with an in-depth More To Talk About conversation with host Andrea Ambam, scholar Stephane Dunn, and filmmakers Kristy Guevara-Flanagan and Helen Hood Scheer as they explore some of the themes and questions provoked by Body Parts. Executive Producer and Impact Producer Level Forward will be announcing further engagement activities, partnerships, and resources in the near future.
Body Parts opens in LA and select theaters nationwide February 3, 2023.
More about the film here.