First look at Book Club: The Next Chapter
Focus Features has released the first teaser trailer for Book Club: The Next Chapter.
Diane Keaton, Jane Fonda, Candice Bergen and Mary Steenburgen will all reprise their roles from the original 2018 romantic comedy Book Club in which the ladies are inspired to make major life changes for themselves after reading Fifty Shades of Grey.
The highly anticipated sequel will pick up with the ladies as they take their book club to Italy for the fun girls trip they never had. When things go off the rails and secrets are revealed, their relaxing vacation turns into a once-in-a-lifetime cross-country adventure.
Whispers of a forthcoming sequel began in 2019 when Steenburgen appeared on Radio Andy with Andy Cohen and mentioned the possibility. During that same interview, she went on to say how much the four leading ladies loved and respected each other, which both made for a really positive work environment, and further increased the likelihood of a sequel getting off the ground.
Bill Holderman, the writer and director of the first film will return in the same capacity for the sequel with some writing help from Erin Simms. Craig T Nelson, Don Johnson and Andy Garcia are also set to reprise their roles for the film.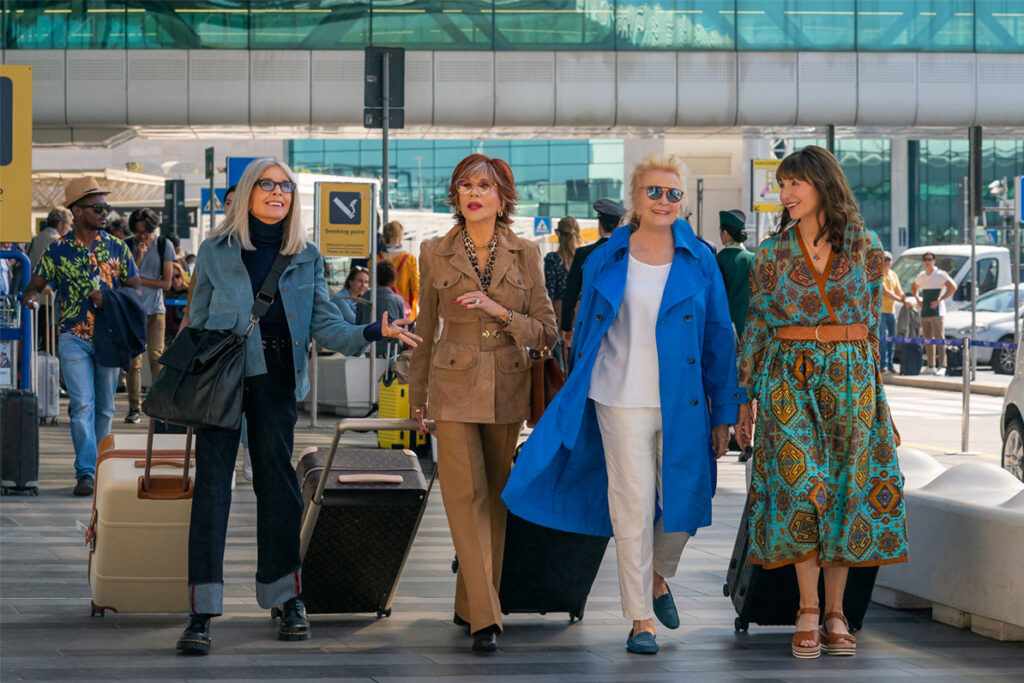 Book Club: The Next Chapter will debut in theaters May 12, 2023.