First look at groundbreaking rom-com, Merry & Gay
Heartwarming LGBTQI+ Christmas feature Merry & Gay stars songstress Dia Frampton and Andi René Christensen, the first non-binary actor to star in a Holiday rom-com.
When Becca Winters (Dia Frampton) finishes her run starring in a popular Broadway musical, she decides to leave New York City to spend the holidays with family and friends in her charming hometown in Evergreen, Tennessee, to direct the sleepy town's annual Christmas pageant.
Ecstatic, her well-meaning, but meddling mother, Tilly (Hayat Nesheiwat), and her best friend, Lucille Sheridan (Janet Ivey), hatch a plan to reunite Becca and Lucille's kid Sam (Andi René Christensen), who were childhood pals and high school sweethearts.
The only one not thrilled is Sam who was hurt when Becca left them behind three years ago to pursue her career and who has since carved out a peaceful life for themself as the bartender at the family's bar, Sheridan's … but eventually Sam warms up to the idea and the reunion is sweet.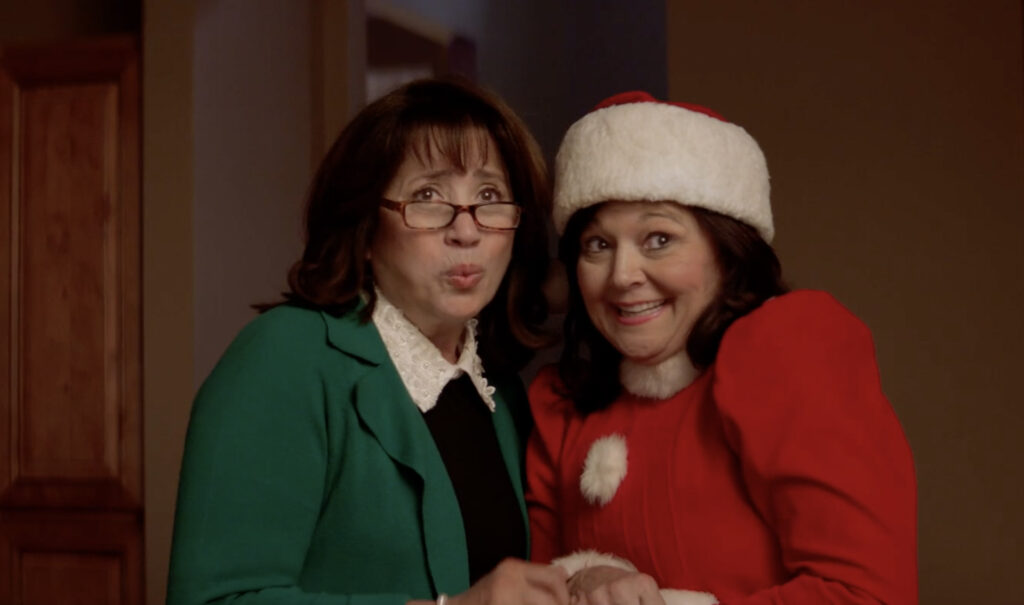 But when Becca's manager, Charlotte Reese (Sarah Daddario), comes to town with an offer from Hollywood, Sam abruptly breaks off the relationship once again … Will Christmas be Merry & Gay after all?
Starring Dia Frampton (I Hate New Years; runner up in the inaugural season of The Voice and lead singer of the band Meg & Dia) and Andi René Christensen (Bel -Air, Hacks), Merry & Gay premieres on VOD Dec. 1 on DivaBoxOffice.tv, the newly launched LGBTQI+ network, dedicated to telling stories featuring and about the lesbian/queer community and women loving women.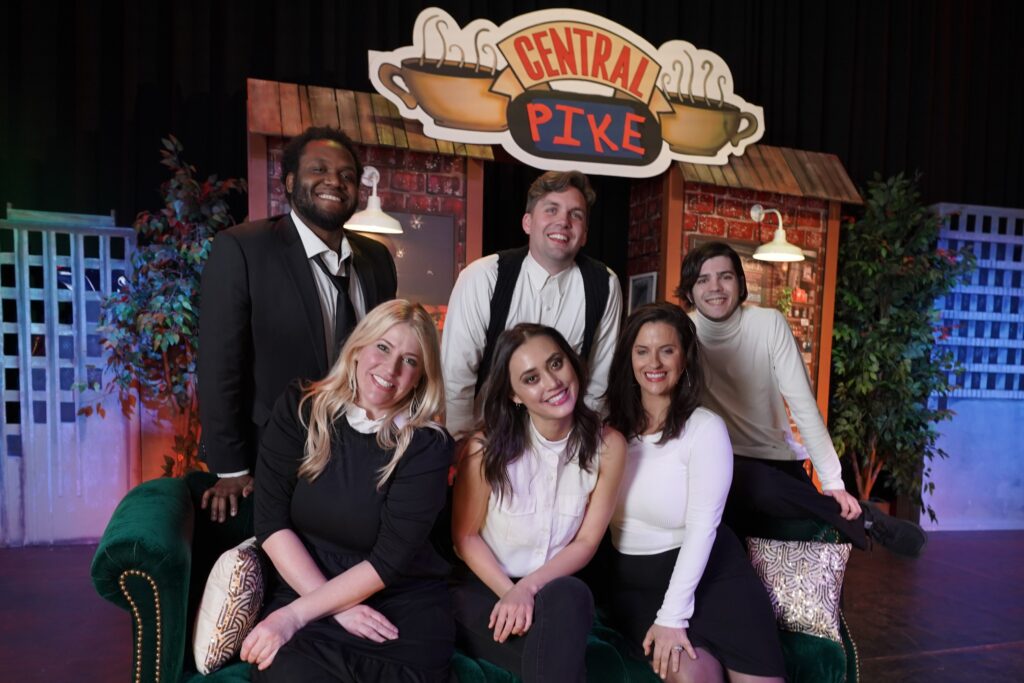 Christensenis the first non-binary actor to star in a lead role in a holiday romcom. The film also stars Stella Parton (Nothing is Impossible, Dolly Parton's Christmas of Many Colors: Circle of Love, Dolly Parton's Coat of Many Colors), Hayat Nesheiwat, Janet Ivey (The Least of These: A Christmas Story, Nashville), Jon Lee (Fear the Walking Dead: Farley, Lovecraft Country) and Sarah Daddario.
The DIVABoxOffice.tv network, which premiered Dec. 1, is a partnership between A Baker Production and DIVA magazine, the world's leading magazine for LGBTQI+ women and non-binary people. The film is the fourth holiday romcom from veteran writer/producer/director Christin Baker, known for critically acclaimed, queer feature films (Christmas at the Ranch, I Hate New Years, Season of Love) and series (Emmy-nominated Secs and EXECS and Riley Parra) with powerful, original soundtracks.
Showcasing an upbeat, holiday-inspired soundtrack, Merry & Gay features all original music, including songs by Frampton, Rachel Dye and composer Everett Young. 
Merry & Gay premieres on VOD on www.DIVABoxOffice.tv on Dec. 1.
About A Baker Production
Launched by CEO Christin Baker in 2020, A Baker Production produces LGBTQI+ films for the DIVABoxOffice.tv lesbian/queer streaming network and other prominent networks and VOD platforms. Baker was the founder of Tello Films—the first network dedicated to lesbian/queer women—including such Emmy-nominated series as Secs and EXECS and Riley Parra and such critically acclaimed films as Christmas at the Ranch, I Hate New Years and Season of Love.