First look at horror flick with a queer twist, The Blackening
The Blackening centers around a group of Black friends who reunite for a Juneteenth weekend getaway only to find themselves trapped in a remote cabin with a twisted killer. And yes, it has a queer featured character!
Forced to play by his rules, the friends soon realize this ain't no motherfu**in' game. Directed by Tim Story (Ride Along, Think Like A Man, Barbershop) and co-written by Tracy Oliver (Girls Trip, Harlem) and Dewayne Perkins (The Amber Ruffin Show, Brooklyn Nine-Nine), The Blackening skewers genre tropes and poses the sardonic question: if the entire cast of a horror movie is Black, who dies first?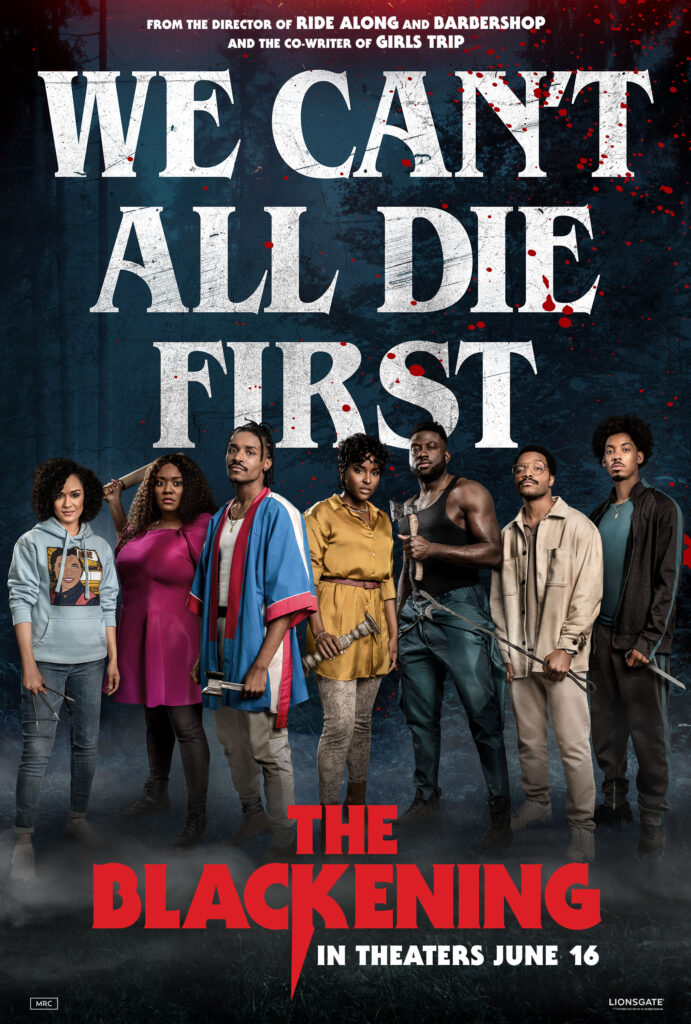 This comedy/horror debuted at the Toronto Film Festival and stars Grace Byers, Jermaine Fowler, Melvin Gregg, X Mayo, Dewayne Perkins, Antoinette Robertson, Sinqua Walls, with Jay Pharoah, and Yvonne Orji.
Emmy-nominated comedian Dewayne Perkins tweeted: "To see this idea go from a stage sketch to digital short to feature has truly been life changing. I can't wait to share this film with y'all!"
Perkins also told Vibe.com more about the Black queer character in the film with his portrayal of a gay male best friend who is far more than a "tool for jokes."
"The portrayal of queer Black people in media — there's a lot of work that needs to be done," expressed the comedian who identifies with the LGBTQIA community. "Often, they are used as tools for jokes and not as fully developed characters with depth. To be able to expand the 'gay best friend trope' into a character — so that it's no longer a trope, but a person, a full person — was very important to me."
"Particularly because it is within an all-Black space – giving space to queerness that is equal and not talked down upon or used in ways that aren't for the betterment of that identity," he added. "I feel like my character, in particular, is that bi**h, very literally (laughs). So I think that was something that was very intentional, and I hope when people watch it, that they see why my character exists and the importance of the character and queer people in Black culture."
Watch the trailer:
The Blackening is in theatres June 16. Follow #theblackening on social media and on Facebook.