First look at new thriller The Tutor starring Noah Schnapp
Vertical Entertainment will release a new thriller entitled The Tutor starring recently out actor Noah Schnapp on March 24, only in theaters.
Directed by Jordan Ross from a screenplay by Ryan King, the film tells the story of an in-demand tutor for the East Coast monied elite, Ethan (Garrett Hedlund) who lands a high-paying assignment to instruct a billionaire's son, Jackson (Noah Schnapp), at a remote New York waterfront estate. Almost immediately, Ethan realizes that his student's interest in his life borders upon obsession. As tension grows, Jackson's accusations threaten to expose Ethan's perceived dark secrets to his girlfriend (Victoria Justice) and the authorities.  As sentiment turns against Ethan, it is up to him, and only him, to unearth Jackson's accusations and prove his innocence.
After viewing the trailer, The Tutor seems to give off vibes like the 1993 thriller The Crush starring Alicia Silverstone and Cary Elwes which is about a teenage girl that attempts to ruin the life of a journalist after he rebuffs her advances. Though not made explicit, the overtones of The Tutor can read as a homoerotic crush gone wrong, but we will have to wait and see when the film comes out if that is indeed the case.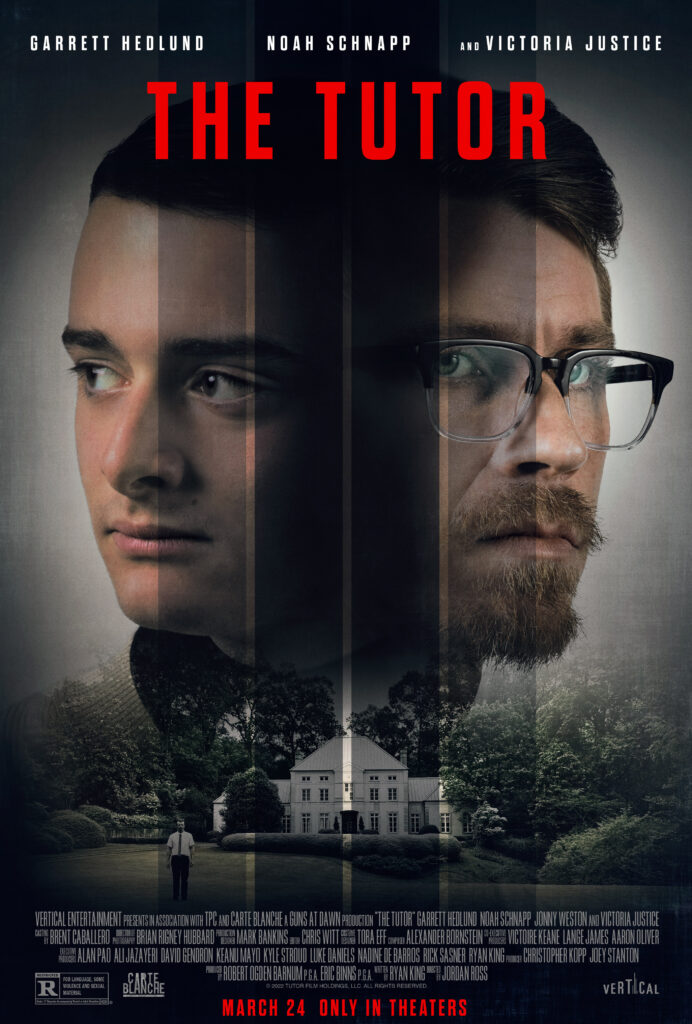 Noah Schnapp, of course, is famous for his role as Will Byers in Stranger Things. In interviews last summer he confirmed that the beloved character is gay and in love with his best friend Mike after an emotionally heartrending story arc last season. The actor himself recently came out of the closet in January of this year. 
The Tutor marks a departure in the young star's career. His role as Jackson is definitely edgier and darker which is a wise move as he begins to plan his post-Stranger Things career. Check out the trailer for The Tutor below: