First look at queer philosophical film, Apostles
Breaking Glass Pictures has announced the North American release of award-winning writer/director Scud's provocative LGBTQ+ feature, Apostles. 
Apostles held its World Premiere at Taiwan International Queer Film Festival, its North American premiere at the Reeling: The Chicago LGBTQ+ International Film Festival and went on to play the Hong Kong Lesbian and Gay Film Festival. The film arrives on DVD and VOD, digital platforms including iTunes, Amazon Prime Video, Google Play, Vudu, Vimeo, and local cable & satellite providers on December 13.
"I am delighted to work with Breaking Glass again, who brought my previous films Adonis and Utopians to American audiences", said SCUD. "As I am retiring from filmmaking, these will be my very last pieces of work, and my favorite too. I'm confident they both are in good hands."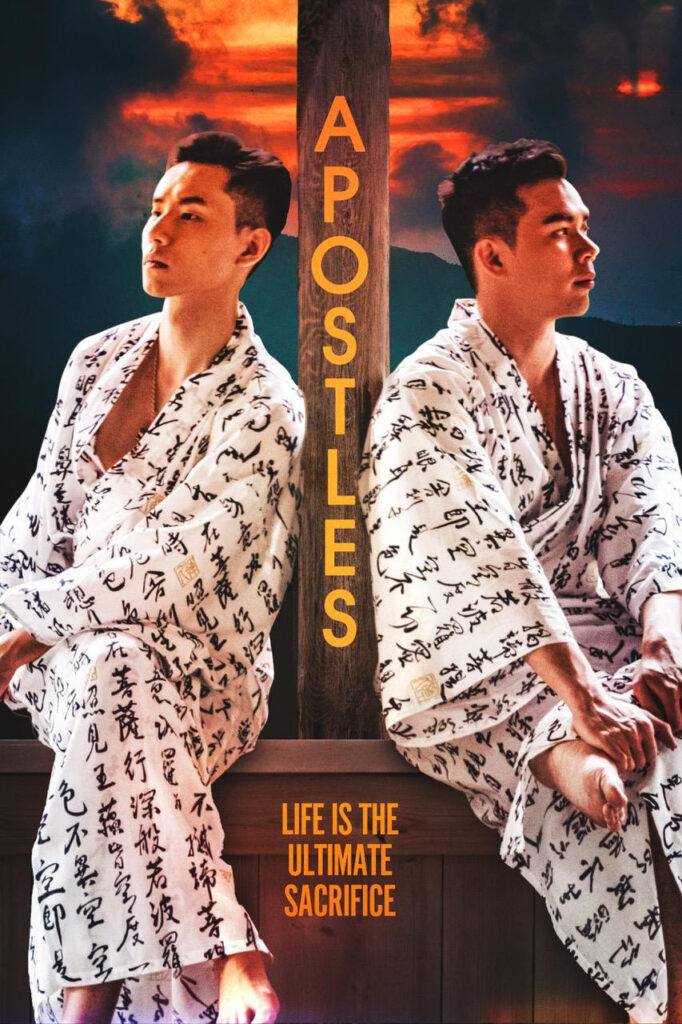 In Apostles, a scholar claiming to be an apostle to Socrates and Plato finds it hard to face his end. With the help of his wife and his ex-partner's family, he recruits 12 young men to bring to his secluded manor to pursue an intimate project: the exploration of death.
Philosophical discussions aside, the practices encompass climbing the volcanic summit of Mt. Fuji, bondage, sexual activities, and even living sacrifice. Throughout it all, these thrilling experiences are filmed, leaving everyone involved facing life changing revelations.
The film is written and directed by SCUD, with crew including Director of Photography Meteor Cheung and Production Designer Irving Cheung. The film stars Bank Chuang, Teslin, Wei Kai Huang, Qiji Chen, Christopher Tsang, Adrian Heung, Amanda Lee, Jach Chow, and Adonis He.
"Unique, bold, original, and always challenging, SCUD has always been a visionary filmmaker and his latest work is his most daring yet", said Breaking Glass' founder Richard Wolff. "Breaking Glass is thrilled to bring these films to North American audiences."
Breaking Glass Pictures is the North American distributor of SCUD's full filmography, including Amphetamine, City Without Baseball, Permanent Residence, Love Actually…Sucks!, Voyage, Utopians, Adonis, and now his eighth film, Apostles.
About Breaking Glass Pictures
Founded in 2009, Breaking Glass Pictures (www.bgpics.com) is a film distribution and media company that focuses on releasing unique and visionary independent films, inclusive of all genres, from around the world. In addition to theatrical, DVD, digital, and Video-on-Demand releases in North America, Breaking Glass functions as an international sales agent in all film markets, as well as a production company dedicated to creating compelling independent cinema. Breaking Glass also facilitates festival, theatrical, and special event bookings, and offers a full-service marketing team (marketing strategy, artwork and trailer creation, PR, social media) to independent filmmakers.