First look at riveting documentary, Four Daughters
A riveting exploration of rebellion, memory, and sisterhood, Four Daughters reconstructs the story of Olfa Hamrouni and her four daughters, unpacking a complex family history through intimate interviews and performance to examine how the Tunisian woman's two eldest daughters were radicalized.
Between light and darkness stands Olfa, a Tunisian woman and the mother of four daughters. One day, her two older daughters disappear. To fill in their absence, the filmmaker Kaouther Ben Hania invites professional actresses and invents a unique cinema experience that will lift the veil on Olfa and her daughters' life stories. An intimate journey of hope, rebellion, violence, transmission and sisterhood that will question the very foundations of our societies.
Casting professional actresses as the missing eldest daughters Ghofrane and Rahma, along with acclaimed Egyptian-Tunisian actress Hend Sabri as Olfa, director Kaouther Ben Hania restages pivotal moments in the family's life, interwoven with confessions and reflections from Olfa and younger daughters Eya and Tayssir that capture moments of joy, loss, violence, and heartache.
"It is the role of cinema to explore these areas, these ambiguities of the human spirt," says director Kaouther Ben Hania.
Four Daughters is a compelling portrait of five women and a unique and ambitious work of nonfiction storytelling that questions the nature of memory, the weight of inherited trauma, and the ties that bind mother and daughter.
The accolades are pouring in from critics and festivals:
"One of the best documentaries I have ever seen, delivering a masterclass in documentary filmmaking… a powerful film and a necessary one that speaks to a generation of women who can avoid the same destiny."  —LOUD AND CLEAR
WINNER – Golden Eye for Best Documentary, 2023 Cannes Film Festival
OFFICIAL SELECTION – 2023 Cannes Film Festival, 2023 Toronto International Film Festival, 2023 BFI London Film Festival
Four Daughters is Tunisia's Official Entry for the 96th Academy Awards. It opens in New York City on October 27, Los Angeles November 3 with a national rollout to follow.
About Director Kaouther Ben Hania
Academy Award-nominated director Kaouther Ben Hania studied filmmaking in Tunis and in Paris (La Fémis and the Sorbonne).
She directed several short films, including Sheik's Watermelons (2018) and Wooden Hand (2013), which were selected for several international film festivals, and received numerous awards. The Challat of Tunis, her first feature-length film, opened the ACID section at the 2014 Cannes Film Festival and achieved international success on both the festival circuit and cinema screens, where it would be distributed in more than 15 countries.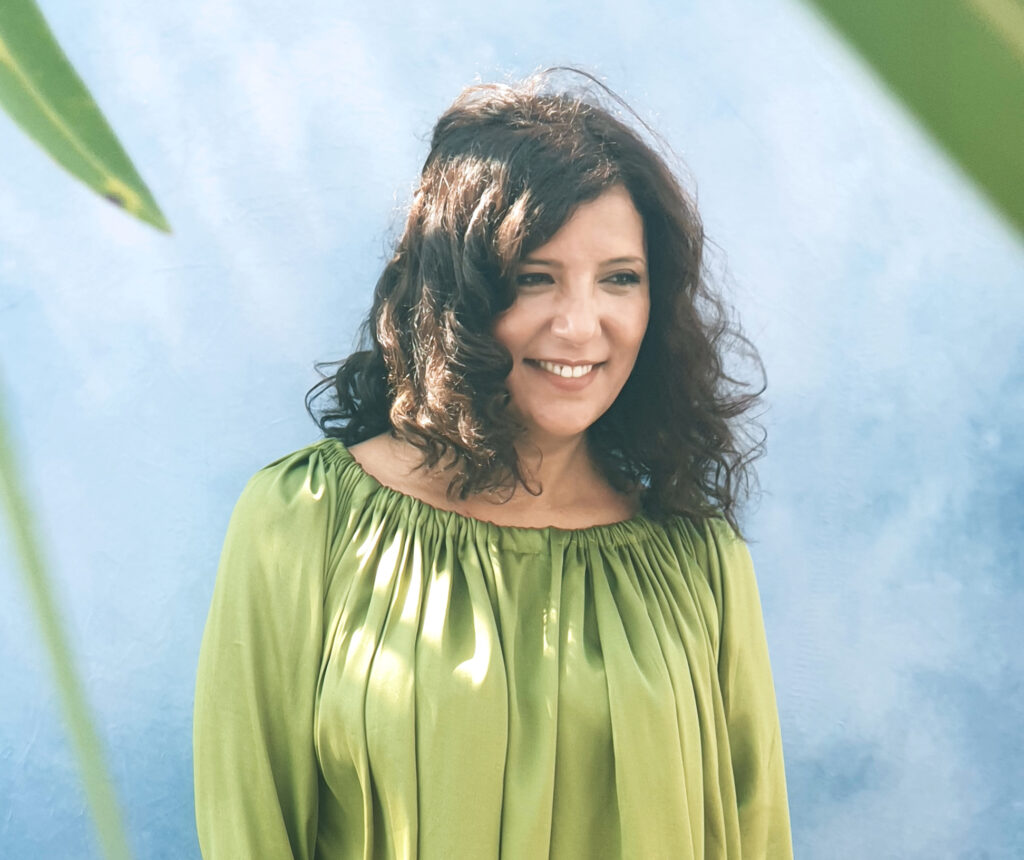 Then, she made Zaineb Hates the Snow, a full-length documentary filmed over 6 years between Tunisia and Canada, which premiered in 2016 as part of the official selection at the 2016 Locarno Film Festival. Her fiction film Beauty and the Dogs was selected at the 2017 Cannes Film Festival in the "Un Certain Regard" section where it won the award for Best Sound Creation, and subsequently embarked on a prestigious international trajectory.
Her film The Man Who Sold His Skin, starring Monica Bellucci, was officially selected to premiere at the Venice Film Festival and was nominated at the 2021 Oscars in the Best International Feature Film category.
Kaouther Ben Hania, who is continually experimenting with her documentary and fiction work, competed for the first time in the Official Selection at the 2023 Cannes Film Festival with Four Daughters.