Four new members join SAGE's board to advance the wellbeing of LGBTQ+ elders
SAGE, the world's largest and oldest organization dedicated to improving the lives of LGBTQ+ elders, has expanded its national Board of Directors.
The four new additions are: Lorraine Carlson, Jonathan Carter, Rahul Culas, and Roy Jimenez. These new directors join a talented and dedicated group of advocates and philanthropists who strive to enhance the lived experiences of LGBTQ+ elders in the United States and aboard.
"As we're seeing more anti-LGBTQ+ attacks across the country, it's essential that we continue to deepen and expand SAGE's volunteer leadership," said SAGE CEO Michael Adams. "I have no doubt that the experience and passion of each of our new Board members will lead to bettering the lives of LGBTQ+ pioneers across the country."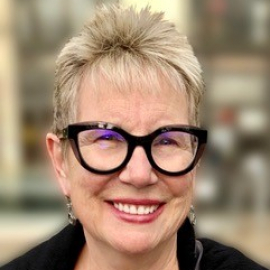 Lorraine Carlson is delighted to be a part of SAGE's Board of Directors and share the creative spark, entrepreneurial instincts, and passion for excellence that served her well throughout three different careers in the performing arts, fundraising, and a business venture focused on custom-made glass products. She is liberal with her talents as a leader, donor, and volunteer and makes a continued impact in her community through involvement with local, regional, and national charitable and community-service organizations. Lorraine has worked with Planning Ahead for LGBTQ Seniors (PALS), The LGBTQ+ Center of the Desert, National Center for Lesbian Rights (NCLR), Lambda Legal Defense and Education Fund (LLDEF), The L-Fund, Courageous Resistance of the Desert/Indivisible 36, Planned Parenthood of the Pacific Southwest, and NARAL Pro-Choice California. In recognition of her strong commitment to the area's LGBTQ+ community, Lorraine was awarded the Palm Spring Pride's OUTstanding Voices Award in 2019.
"I am truly energized and honored to be serving on SAGE's Board of Directors in 2022 and beyond, because this is such a momentous and pivotal time in SAGE's 40+ year history to keep advocating for and advancing the rights, needs, and dignity of LGBTQ+ elders across our nation and throughout the world," said Lorraine Carlson.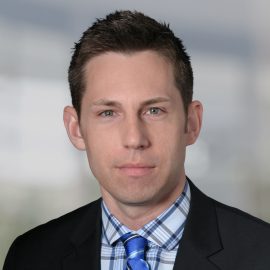 Jonathan Carter is a litigation partner at Sullivan & Cromwell LLP, where his practice focuses on complex commercial litigation and regulatory investigations. A versatile litigator, he has represented global companies and financial institutions and delivered winning results in multifaceted litigation, including antitrust, securities fraud, RICO, market manipulation, and employment law claims. Jonathan has also advised leading companies in navigating high-stakes regulatory investigations, including investigations by the U.S. Department of Justice, the Securities and Exchange Commission, and the U.S. Commodity Futures Trading Commission. Jonathan is a long-time advocate for the LGBTQ+ community, serves on Sullivan & Cromwell's Diversity Committee, and is a leader in the Firm's LGBTQ+ Network. He was recently recognized as a Future Star by Benchmark Litigation (2022).
"I am deeply honored to have the opportunity to serve on SAGE's national Board of Directors and to support SAGE's crucial mission to celebrate, empower, and improve the lives of our LGBTQ+ elders," said Jonathan Carter.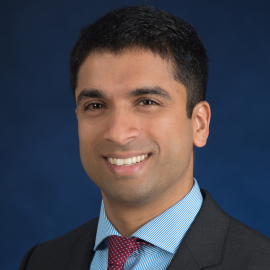 Rahul Culas is Partner at 1585 Healthcare, an investment firm focused on investing in businesses that facilitate the delivery of quality healthcare to older adults and other vulnerable populations. Formerly, Rahul was a Partner and Managing Director at The Carlyle Group, where he co-headed funds dedicated to energy investments. Prior to Carlyle, Culas was Head of Structured Power Finance at Morgan Stanley and worked at Goldman Sachs in the Fixed Income Currency and Commodities Division. He graduated with a Bachelor's in Mechanical Engineering from the Indian Institute of Technology ("IIT"), Bombay, and a Masters in Human Computer Interaction from the School of Computer Science at Carnegie Mellon University.
"I met Michael and the team at SAGE in 2019 when I first encountered the SAGECare program for cultural competency training," said Rahul Culas. "I was drawn to the impact and importance of such a service. SAGE is a powerful advocate for meaningful aging for all and I couldn't be more excited to join the Board and to support this fantastic organization. I'm honored to take part in this important work."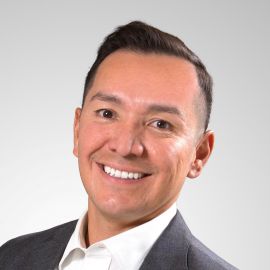 Roy Jimenez is a Partner at TLD Law and has over 25 years of experience in business and real estate litigation. Roy has been an active member of the LGBTQ+ community, supporting various organizations throughout his career. He is a donor and supporter of the LGBTQ Center Long Beach and the Los Angeles LGBTQ+ Center; a past Co-President of the LGBTQ+ Lawyer Association of Los Angeles and the current President of the LGBTQ Attorneys & Allies Section of the Long Beach Bar Association; active in the Diversity of the Profession Committee for the Los Angeles County Bar Association, as well as a former Trustee; a founding member of the first LGBTQ+ Provisors networking group and Pride Real Estate Professional Association of Los Angeles; and a charter member of the LGBTQ+ Real Estate Alliance. Roy volunteers his time to help and encourage homeless youth, mentor high school and law students, mentor new lawyers, provide pro bono services to those in need, and promote diversity and inclusion in the legal profession. For the past few years, he was rated a "SuperLawyer" in the categories of Business Litigation, General Litigation, and Real Estate.
"I am thrilled and honored to join the national board of SAGE. SAGE does so many great things at the national, state, and local levels that improve the lives and dignity of our LGBTQ+ elders," said Roy Jimenez. "I am excited to help in the mission of SAGE and spread information about SAGE's work and the issues facing our LGBTQ+ elders to the greater Los Angeles area.

About SAGE
SAGE is the world's largest and oldest organization dedicated to improving the lives of lesbian, gay, bisexual, transgender, and queer and/or questioning (LGBTQ+) older people. Founded in 1978 and headquartered in New York City, SAGE is a national organization that offers supportive services and consumer resources to LGBTQ+ older people and their caregivers. SAGE also advocates for public policy changes that address the needs of LGBTQ+ elders, provides education and technical assistance for aging providers and LGBTQ+ community organizations through its National Resource Center on LGBTQ+ Aging, and cultural competency training through SAGECare. Learn more at sageusa.org.