Frameline Distribution releases indie doc Queer Genius for Women's History Month
Award-winning docuseries Queer Genius examines the unique brilliance of 5 queer women and their art.
The award-winning indie documentary Queer Genius, directed by Chet Pancake, screens in virtual cinemas nationwide starting on March 4 at San Francisco's Roxie Theatre.
In addition to making the feature documentary available for virtual cinema bookings through June 2022, Frameline Distribution will release Queer Genius as a docuseries, available as 4 x 30 minutes segments spotlighting the featured individual artists on Vimeo beginning March 8 (Pre-order on Vimeo Here).
The episodic segments will become available to rent for a 72-hour period for $4.99 or available to stream anytime for $9.99. In celebration of International Women's Day on March 8th, Frameline Distribution will make available one featured segment free on Vimeo on the late iconic and pioneering filmmaker, Barbara Hammer. The Academy of Motion Picture Arts and Sciences restored more than 80 of her films, including her groundbreaking explicit "Dyketactics" (1974), the first lesbian erotic film made by a lesbian. Her archives have been deposited at Yale's Beinecke library for students and the public to explore. 
Queer Genius chronicles five visionary queer artists: Eileen Myles (Award winning American writer and poet), Barbara Hammer (Filmmaker and producer), Jibz Cameron (performance artist and actor), and Black Quantum Futurism (Rasheedah Phillips and Camae Ayewa A.K.A. Moor Mother, literary and artistic creatives) who unapologetically break down barriers in their creative fields outside of mainstream culture. The piece explores each artists' "genius" – the makeup of their minds, creativity and experiences as expressed through their art and embraces communal possibilities of "Genius" from a queer and generational perspective. Director Chet Pancake said, "It features fine artist portraits of QPOC & LGBTQ Female experimental artists, examining each artist's creative life, personal challenges, and asking the provocative question "what is genius?"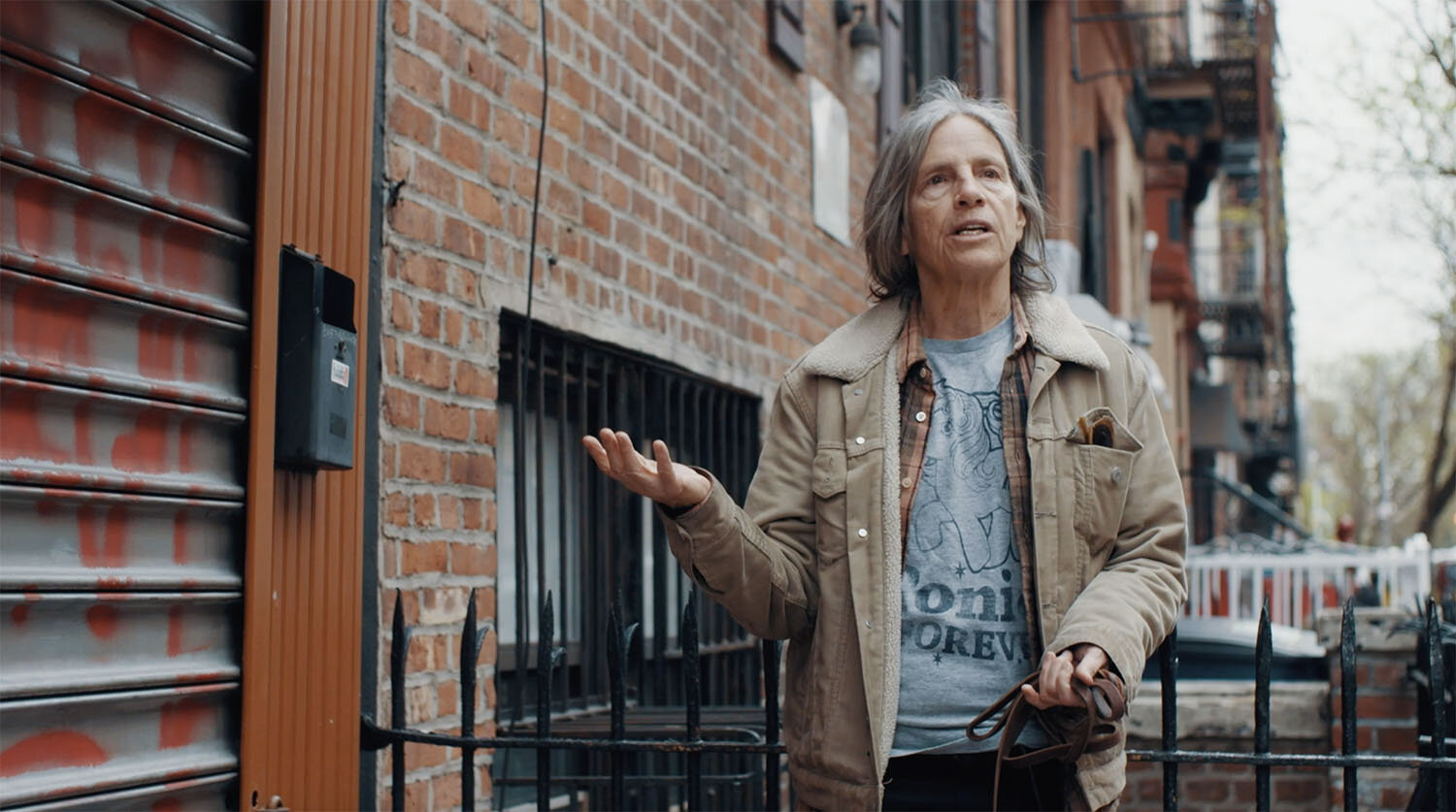 About Queer Genius
QUEER GENIUS explores the remarkable lives of five queer female artists: Barbara Hammer, Eileen Myles, Black Quantum Futurism, Moor Mother, and Dynasty Handbag / Jibz Cameron.
Deep, affectionate, and intimate portraits resonate across generations as critically acclaimed and notoriously radical queer artists overcome personal and political obstacles to find new ways to live and share visionary creative practices. In the lens of queer women and the LGBTQ+ culture, you will find the film confronts fame, failure, censorship, family, gender, and sexuality.
About Chet Pancake
Chet is an award-winning filmmaker, video, new media, and sound artist. His work has been exhibited at American galleries including Museum of Modern Art(MoMA,) Baltimore Museum of Art, and internationally at Murray Art Museum Australia, Shanghai Conservatory and Academy of Fine Arts, Prague. Pancake's narrative and experimental documentary work has been screened at over 150 venues worldwide and broadcast on Sundance Channel, PBS, Speech TV, and numerous international streaming platforms. Pancake is Interim Chair and Assistant Professor in the Film and Media Arts Program at Temple University. He received his MFA at the School of the Art Institute of Chicago in 2012 winning the MFA Studio Art's highest honor, the Edes Fellowship. Pancake is a recent Leeway Transformation Award Winner.
About Frameline Distribution
Established in 1981, Frameline Distribution is the only nonprofit distributor that solely caters to LGBTQ+ film. Frameline's collection has over 250 award winning films that we distribute globally to broadcasters, OTT platforms, universities, public libraries, film festivals, and community organizations. In 2008, we launched Youth in Motion, a program that provides free LGBTQ+ films and curriculum resources to middle and high schools in all 50 states. 2011 saw the creation of Frameline Voices, a digital showcase of free, streaming content highlighting diverse LGBTQ+ stories, with an emphasis on films by and about people of color, trans and gender-expansive persons, youth, and elders.