From San Francisco to Los Angeles: A Charitable Ride with AIDS/LifeCycle
From May 31 – June 6, 2020, the Los Angeles LGBT Center and the San Francisco AIDS Foundation will join forces in the fight to reduce HIV infections. The event – designed to help improve the quality of life for people living with HIV/AIDS – is called AIDS/LifeCycle.
As part of this event, thousands of cyclists, volunteers, roadies, and even virtual cyclists raise greatly needed funds for HIV/AIDS-related services. The event – a 7-day, 545-mile bike ride from San Francisco to Los Angeles – aims to keep the public aware that HIV/AIDS is still a devastating disease in our society, particularly in the LGBTQ community and communities of color.

The AIDS/LifeCycle began in 1993 as a for-profit event called the "California AIDS Ride". Since then, participants have helped raise over $200 million and completed over 42,000 journeys. The money raised from the event helps to fund services such as HIV Testing, prevention, care and much more.

As volunteers for the AIDS Life/Cycle, another organization, Cheer Los Angeles – conceived to provide a philanthropic outlet for adult men and women interested in the sport of cheerleading – helps by cheering on AIDS/LifeCycle riders. Cheer Los Angeles, along with other community-based cheerleading organizations, actively seeks to promote awareness, spirit, and diversity in the LGBTQ community through dynamic cheer, dance, and stunt performances.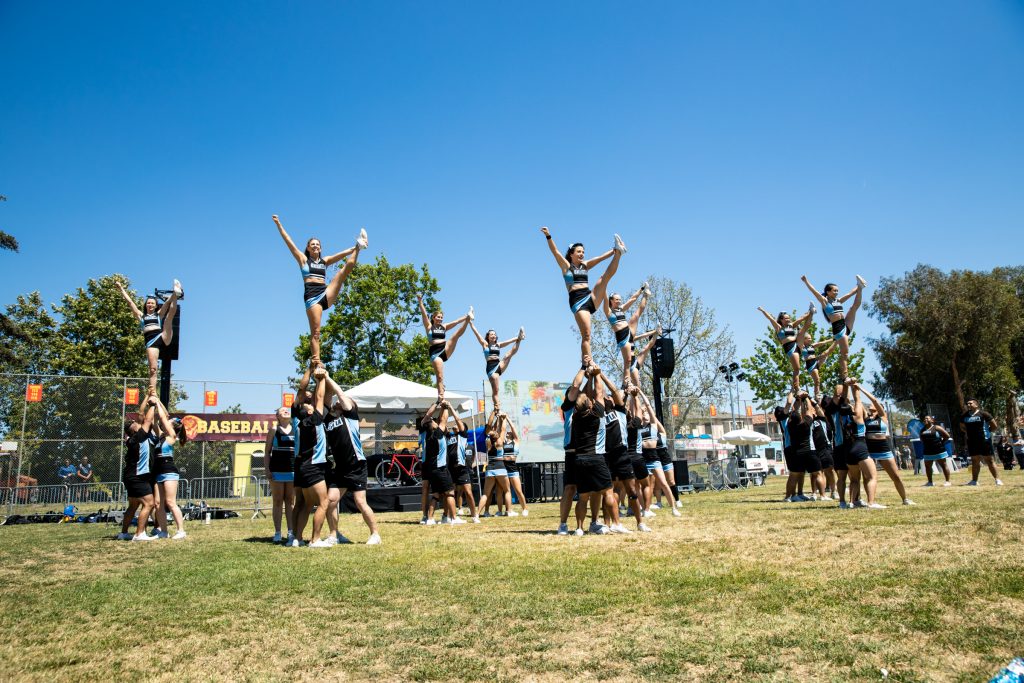 For five years, Edwin Valencap and his husband, Marcelino, have volunteered with Cheer Los Angeles to cheer on AIDS/LifeCycle riders. But this year Edwin decided to do something different – He and his husband actually registered as riders for AIDS/LifeCycle 2020.

Edwin and Marcelino registering for AIDS/LifeCycle

Edwin and Marcelino
In preparation for the event, each cyclist pledges to raise a minimum of $3,000, while also being assigned a cyclist representative at the beginning of the season who will help them achieve their fundraising and training goals. Because AIDS/LifeCycle is a fully supported event, there will be rest stops, water stops, sweeps, and SAG provided along the route. However, certified training ride leaders will also help each cyclist build up the strength needed to endure the entire 545 miles, and develop their bike skills in order to complete the journey safely.

Even though the event is a little less than a year away, Edwin has already started preparing. He was able to pick up a loaner bike from Bicycle Angeles – a non-profit charity that loans free road bicycles to people who are participating in any cycling or triathlon fundraiser for an eligible charity, but doesn't have access to a suitable bike.
He has also attended his first team practice, and has completed his first 10-mile bike ride in preparation for his first team ride. In addition to his physical preparation, Edwin has also pledged to raise $5,000 for AIDS/LifeCycle.
The journey has just started, and we are rooting for Edwin, his team, the other cyclists, and everyone involved with AIDS/LifeCycle!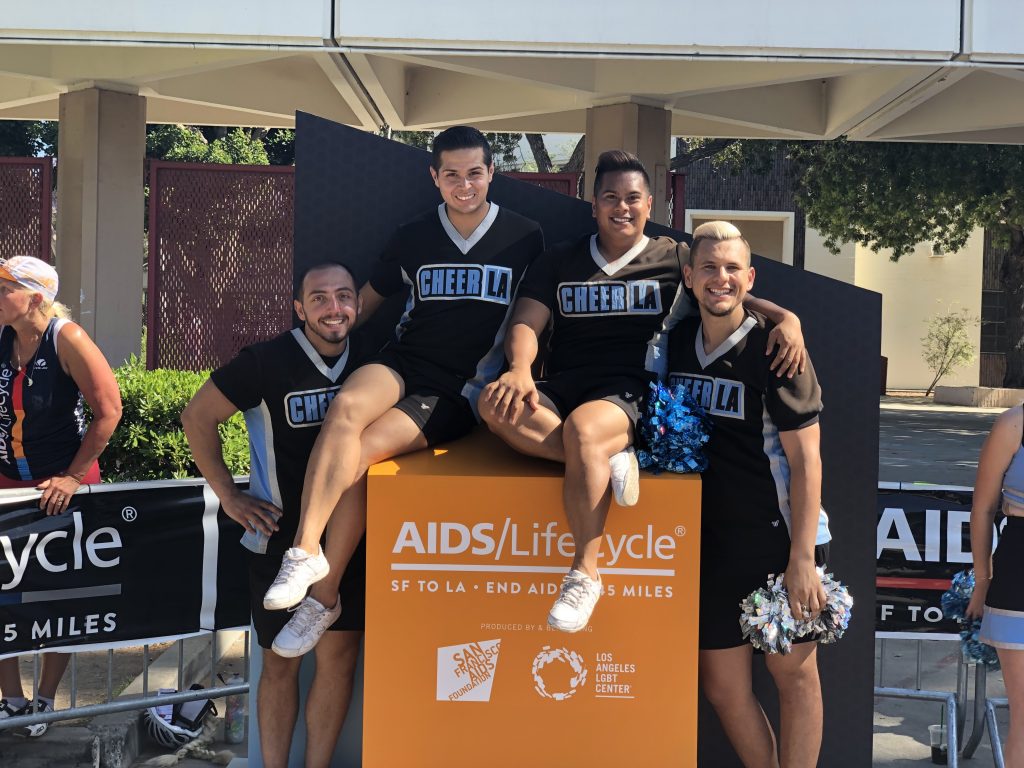 To follow Edwin's journey, please visit www.instagram.com/itsedwinlv. If you would like to donate, please visit Edwin's fundraising page at www.tofighthiv.org/goto/itsEdwinLV. For Marcelino head to his Instagram page here: https://www.instagram.com/itsmarcelino/ and to donate to his fundraising his link is: http://www.tofighthiv.org/goto/itsMarcelino

To learn more about the AIDS/LifeCycle or to register as a cyclist or volunteer, please visit www.aidslifecycle.org. For more information about Cheer Los Angeles, please visit https://cheerla.org.