Gay Open House: Your choice of chalet, condo, or castle
Three inspiring properties to start the New Year on a high note.
A New Year brings with it hope and resolutions we generally fail to keep. Here at LGBTQ Real Estate we like to encourage rather than cajole, and our property choices this month could be just the catalyst you need to get your life goals on track in 2021.
Our monthly real estate feature sees us team up again with Welshman Rhodri Ellis Owen and Canadian Jameson Farn at LGBTQ Real Estate to bring you some of the finest real estate on the planet. Based in the south of France, but covering properties all over Europe, the guys at LGBTQ Real Estate pride themselves on their VIP level of personal service which is always delivered without prejudice. The business is dedicated to supporting LGBTQ+ sellers, buyers and their friends find their perfect property match.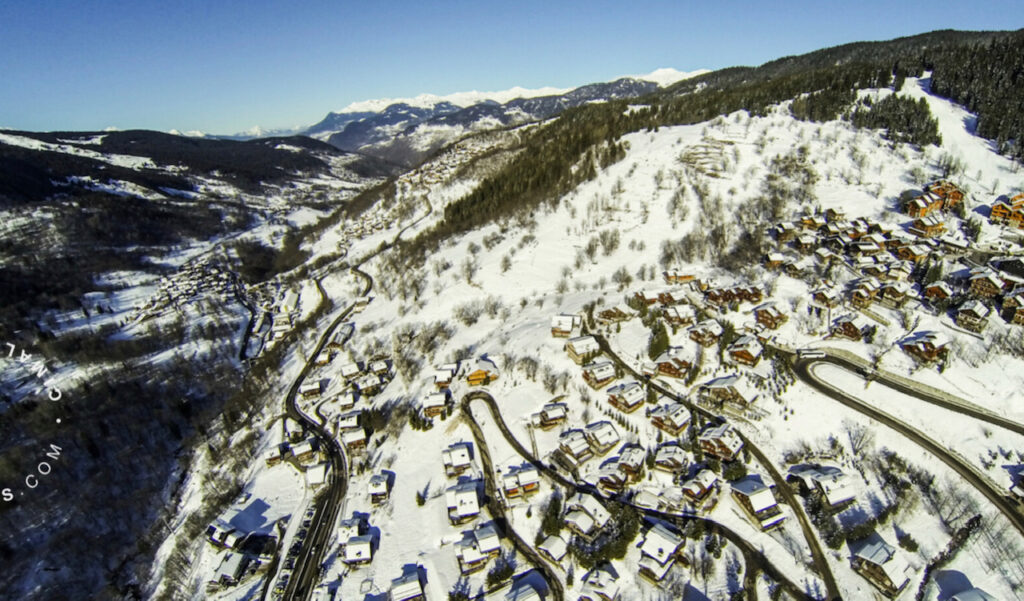 Resolution No 1: Learn new skills in Meribel, French Alps
If you're not afraid of getting your hands dirty and have a penchant for mountain living, this chalet in chic Meribel in the French Alps should get your DIY juices flowing. The interior décor and lashings of pine cladding may hark back to a time when big hair and shoulder pads were the in-thing, but see past this and you have a sure-fire investment on your hands for 2021. This place has potential, potential, potential combined with location, location, location.
This a very rare renovation and income-generating opportunity in this much sought-after ski resort. Currently structured in two apartments, it offers a south-facing two bedroom apartment and a five-bedroom duplex with a large terrace with mountain views.
You could live in one while you transform the other to contemporary tastes. The property also has the rare added benefit of an indoor garage as well as two outdoor parking spaces.
Yours for 1,208,000 Euro
What's happening in Meribel?
The French Alps are proud of their annual gay ski weeks so you shouldn't find it too difficult to find a gay ski buddy on or off the slopes. Meribel's premier aprés bacchanal is the Rond Point, the resort's unofficial gay bar. The hotel l'Helios is also proudly LGBTQ friendly and you could always decamp there if the renovation works get too much!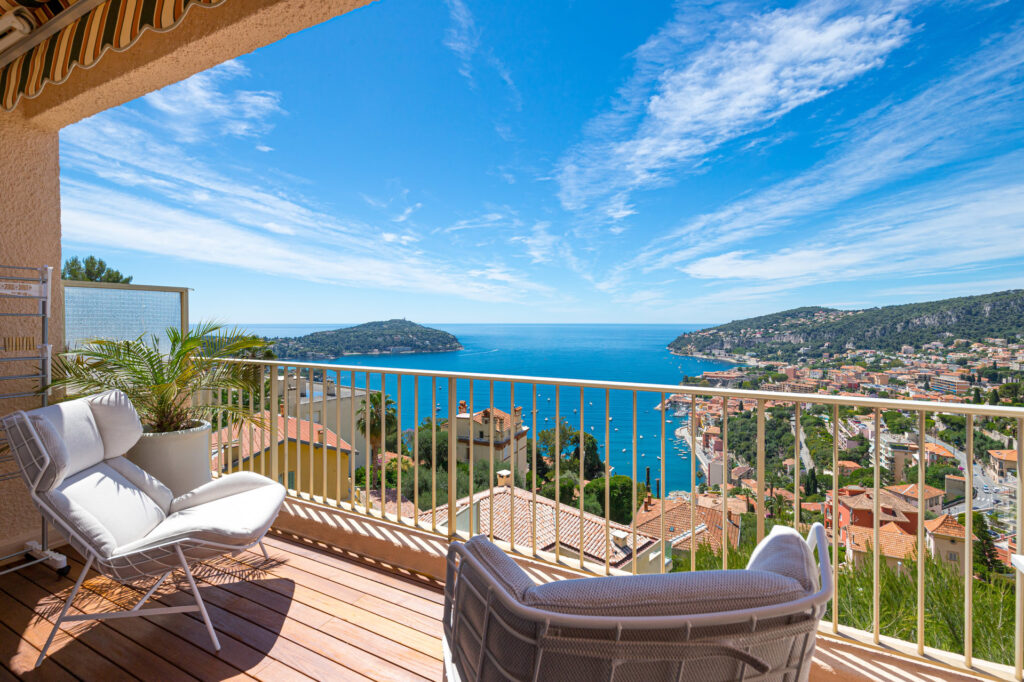 Resolution No 2: Learn to relax in Villefranche-sur-mer, South of France
I don't know about you, but the sea has a very calming effect on the team here at LGTBQ Real Estate. The Mediterranean is top of our list of soothers and you will never tire of the panoramic sea views from this spectacular apartment in desirable Villefranche-sur-mer.
Look out from your terrace, thank your lucky stars and let the stresses and the strains simply melt away. On the top floor of a perfectly maintained condominium building with swimming pool and caretaker, this magnificent apartment of 96m2 has been completely renovated…absolutely nothing to do.
It offers unparalleled indoor and outdoor space with the most impressive views over the town below, the sea and the Saint Jean Cap Ferrat peninsula.
The living room, dining room and master bedroom open onto large terraces facing the beautiful blue bay. The second bedroom is very calming and has its own bathroom. The apartment is also sold furnished with a closed garage and cellar. It would also make the most incredible holiday rental to generate some income when you can manage to peel yourself away from the views.
Can you think of anything less stressful? We can't.
Yours for 1,790,000 Euro
LGBTQ+ French Riviera
Villefranche-sur-mer is a mere hop, skip and a jump from Nice, the LGBTQ+ capital of the south of France. There are countless bars and clubs and beaches to satisfy your desires, but the whole coastline is a gay mecca when the sun shines…which is all year round to be frank!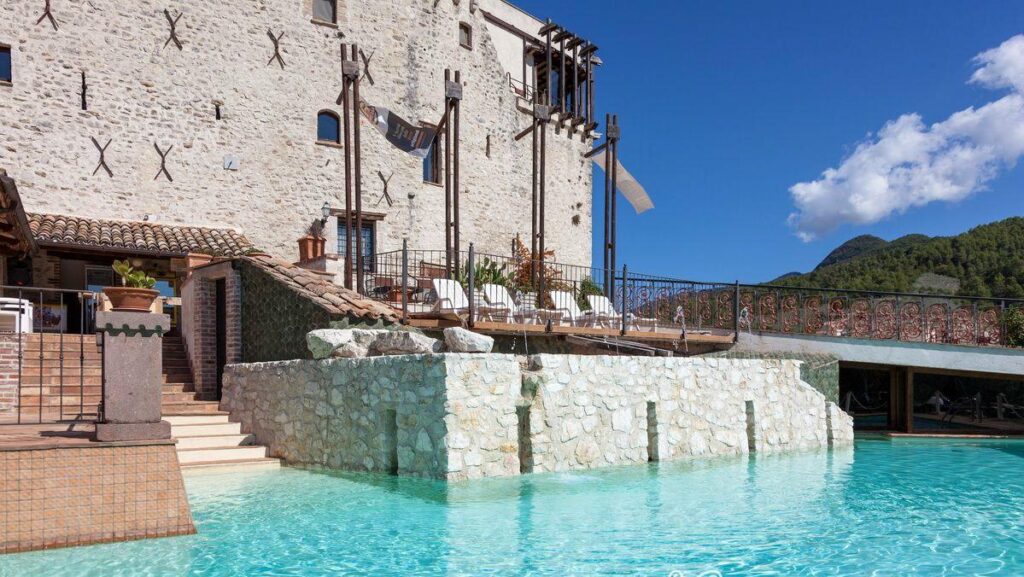 Resolution No 3: Set up your own business in Spoleto, Italy
If Covid has taught us anything, it's about questioning our normal working patterns and what is important in life. What if you could throw it all in, buy a castle and run it is as one of the coolest LGBTQ+ hotels in Italy?
Lo and behold, here's a real castle for you in real Italy. This is a real bargain of historic proportions. Not only is this a romantic restored Italian castle located in the most panoramic and beautiful locations outside Spoleto in Umbria, but it offers immediate income-generating opportunities.
Currently used as a resort it offers 7 holiday apartments, a restaurant, large communal areas, a spa, gorgeous swimming pool, plenty of private parking and 2 hectares of land.
Yours for 1,380,000 Euro
Gay Umbria
We can't promise a LGBTQ+ hotspot, but one of Italy's finest gay guesthouses, Bellaugello, is located in the province. Umbria is most definitely not a backwater. The capital Perugia has a pretty active LGBTQ+ community which organizes numerous events and cultural initiatives, so there is always something going on. Failing that, you can simply enjoy Umbria's glorious countryside and ancient hilltop villages whilst sampling the incredible wines and local produce. Think of it as Tuscany's quieter sister, but the one who kept all her looks.
Find us at:
Instagram:
http://www.instagram.com/lgbtqrealestate

Facebook:
https://www.facebook.com/LGBTQ-Real-Estate-100818778504194

YouTube:
https://www.youtube.com/channel/UCZkC4Of-5T4QQ8jyTEZLqyw?view_as=subscriber

Contact: Info@TheFind.Life