Gay Open House: Summer flings in Como, Mykonos and Nice
Summer may have passed, but it's the perfect time to get house-hunting now the crowds have left the holiday hotspots. The weather is still warm in southern Europe and the properties are pretty darn hot too.
This month's LGBTQ feature takes us on a whirlwind tour of Greece, Italy and France. From a belle epoque masterpiece in Nice to a Mykonos designer marvel and a chance to become a gay-bour of a Hollywood star on Lake Como, we've got the lot.
Our monthly real estate feature sees us team up again with Welshman Rhodri Ellis Owen and Canadian Jameson Farn at LGBTQ Real Estate to bring you some of the finest real estate on the planet. Based in the south of France, but covering properties all over Europe, the guys at LGBTQ Real Estate pride dedicated to supporting LGBTQ+ sellers, buyers and their friends find their perfect property match.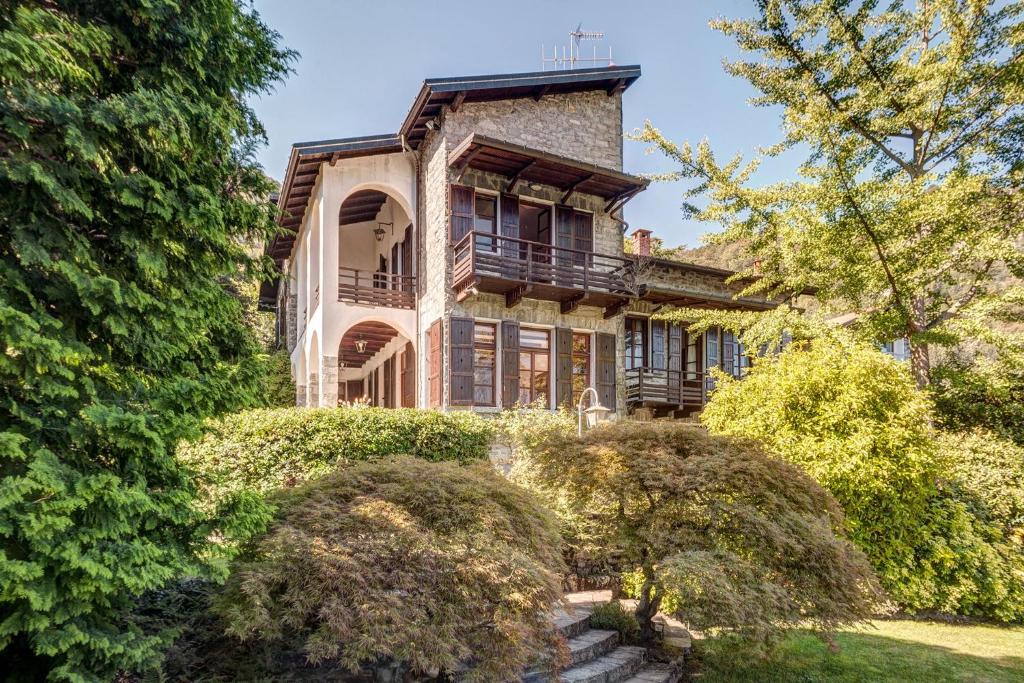 Lake Como, Italy
Gorgeous George Clooney knows a thing or two about real estate and his home overlooking Lake Como is truly spectacular. Not so far away is this beautiful home for sale right on the lake. You'll be calling over to George and Amal's to borrow a coffee capsule before you know it.
In an excellent location on the bank of Lake Como going from Bellagio (7km away) down towards Lecco, this villa is one of the most important residences in the area comprising of a main house built in the 1950s and a newly built annexed villa.
The properties are surrounded by lush grounds with a dock, beach and private access to the lake. The main villa has a total surface area of 450 m2 over three levels. There is a large and bright living room, dining room, fully equipped kitchen and numerous bedrooms (including a large master bedroom) and bathrooms. The guest villa of 215 m2 is bright with open plan living and dining areas along with a kitchen and numerous bedrooms and bathrooms plus fitness room. To top of this incredible property are the numerous terraces from where to enjoy the enchanting views around the lake.
Total surface area: 666 m2
Total bedrooms: 9
Total bathrooms: 8
Land surface: 1,480 m2
Yours for: 5,000,000 EUR
Nice, France
The French Riviera is famous the world over for its unique style and panache. The early twentieth century was when the area made its name. The great and the good would flock to be seen on the wide promenades of Nice and Cannes. This beautiful and charming belle epoque mansion in the Cimiez area of Nice is the epitome of what makes this part of the world so special.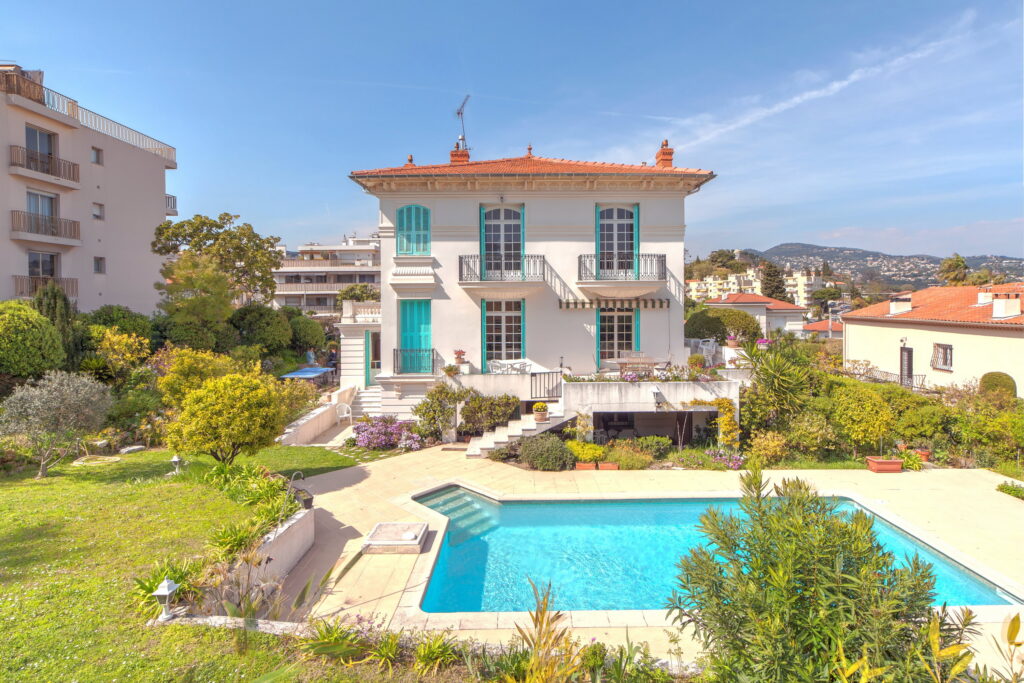 Boasting a surface area of 320m², this handsome property has preserved its noble materials such as ironwork, stained glass, parquet floors and ceramics.
The villa is made for entertaining on a grand scale with its triple reception room which is extended even further by leading out to a large terrace. There are 6 bedrooms and an independent 2-room apartment.
The garden with a surface of 1,250 m² is not overlooked and oriented to the south and houses a beautiful swimming pool.
Yours for 1,880,000 Euro.
Mykonos, Greece
Mykonos has become the uncontested European hotspot over the last decade. Each year, over one million luxury travellers, influencers and celebrities take to the jewel of the Aegean to experience the world's greatest lifestyle, hospitality and beauty.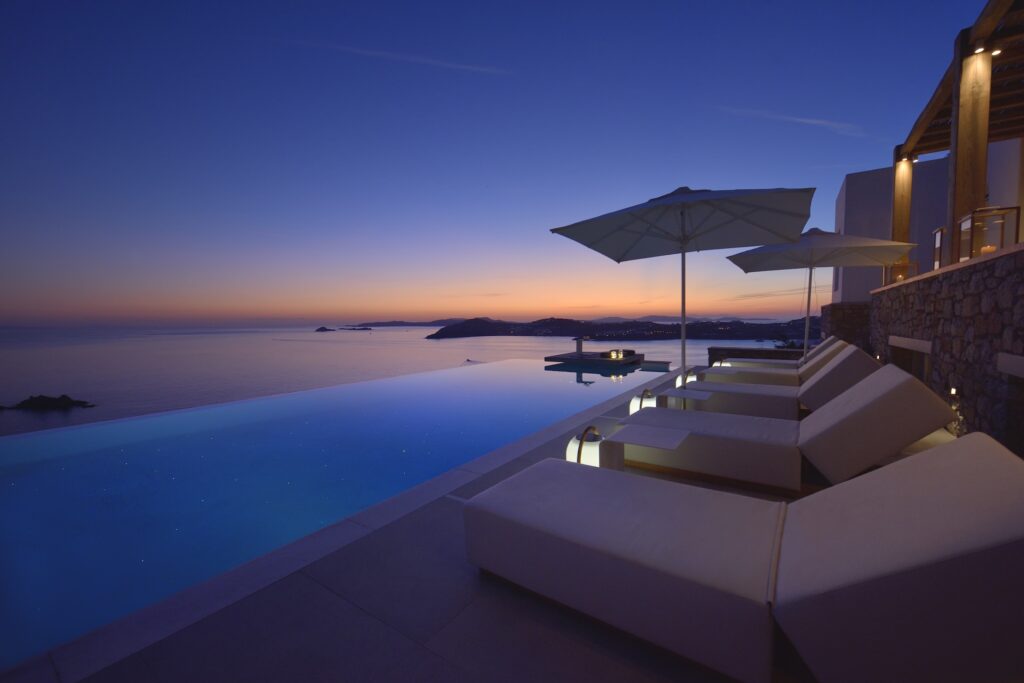 Coinciding with the touristic popularity is the rise of ultra-luxury real estate on the island. Owning a property on Mykonos has now become not only a trophy asset, but also one of the most lucrative luxury opportunities in Europe.
This villa for sale is the epitome of quality and excellence. From the hand-made custom furniture to the immaculate materials and finishes, this Ioannis Mourikis designed villa was crafted to be a haven for entertaining friends and family. It enjoys the privacy of a secluded peninsula and taking in the breath-taking panoramic views of the sea from an imposing cliff – giving Santorini-like views.
Located on what is known as the island's "Billionaires Row", this six bedroom palace is easily one of the most exclusive and striking properties on the island. It utilizes traditional Greek building styles and materials — including hand-laid stone walls, white stucco and sun-baked wood — while adding in modern touches and amenities.
It comes with an infinity Pool, Jacuzzi and Helipad.
Price on Application.
---
Find us at:
Instagram:
http://www.instagram.com/lgbtqrealestate

Facebook:
https://www.facebook.com/LGBTQ-Real-Estate-100818778504194

YouTube:
https://www.youtube.com/channel/UCZkC4Of-5T4QQ8jyTEZLqyw?view_as=subscriber

Contact:Info@TheFind.Life