Get packing for Pride with these cool, out-and-about accessories
Introducing ROAM Luggage's new carry-on supporting LGBTQ+ youth, and other fabulous rainbow-themed accessories to help you pack for your Pride events.
June is Pride month and that means you will be out and about or traveling for your favorite Pride event. Put all your necessary possessions, accessories, and Pride apparel in a safe and rainbow-themed container! We have a few picks for you and they all help support our community, this month and year-round.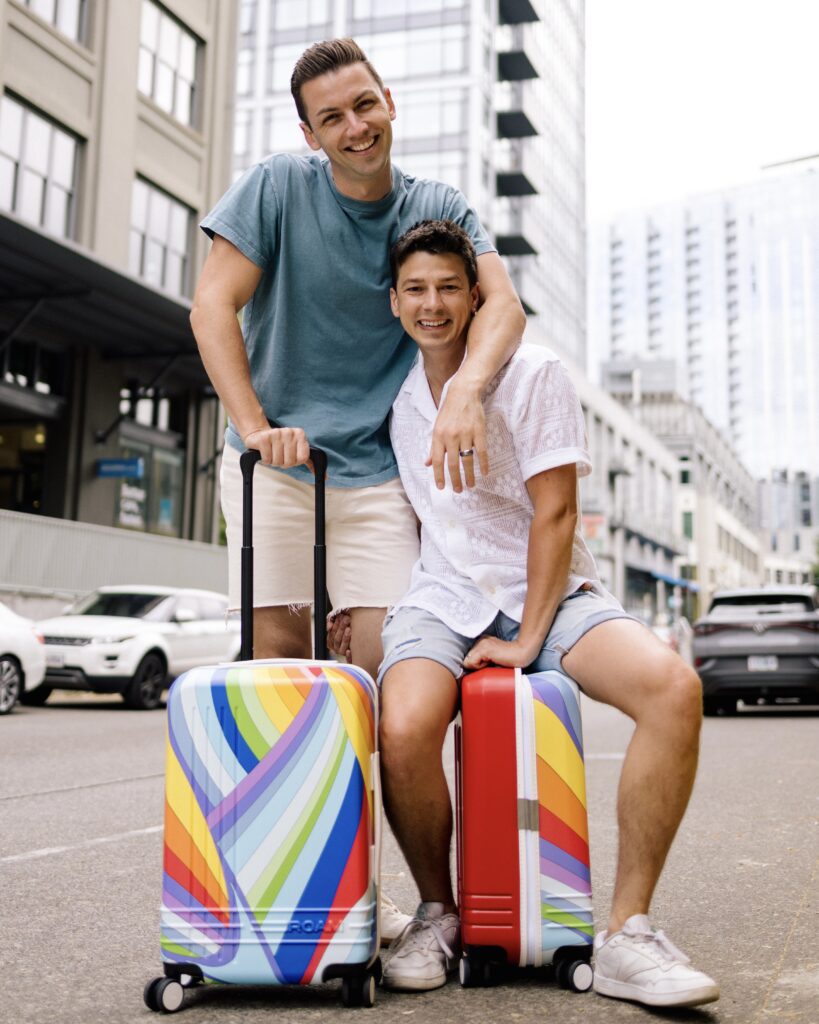 This Pride is your chance to stand out everywhere, including on the overhead compartment or luggage carousel when you fly! ROAM Luggage has launched a vibrant Limited Edition Carry-On in celebration of Pride ($595) where form meets function—and fabulous design! What we love about the Limited Edition Carry-On is its original, vibrant and dynamic rainbow pattern and lightweight, durable body. Plus, ROAM is proud to donate $100 from the sale of each piece to New Alternatives, an incredible nonprofit that's dedicated to reducing homeless among LGBTQ+ youth. They focus on providing long-term support, not only through housing, but by addressing mental and physical health, education and employment to ensure these youth truly thrive.
And should you want something other than this particular celebratory item, you can design your own and express your personal style! Each piece of ROAM luggage is totally color-customizable (everything from the panels…to the handle…to the wheels…to the stitching) and made to order in the United States. Have your initials monogrammed into the luggage for no extra charge! Create what you want or choose from a curated line of designs and enjoy the high quality, lifetime guaranteed item, proudly assembled by hand in Georgia. ROAM also offers cool and versatile soft-side collection backpacks, duffels, and totes—as well as travel kits and packing pods. And if you refer a friend you get $50! Browse the collection and get creative here.
Running to your local Pride parade? Shop Betches has all the gear you need for the month-long festivities including launching a limited Pride collection for a good cause, an initiative that will run through June 30th. All items are unisex sizing and 20% of the purchase price of each item will be donated to the ACLU's LGBTQ + HIV Project. Betches is proud to match the total donation amount in full. We love the Multi-Color Fanny Pack, and don't forget to pick up some Buttons and Hats to tell the world who you really are!