Give your little guys the gift of MANSCAPED this month!
Get your little guys the gift of MANSCAPED this month! No, we're not talking about Leprechauns. Your OTHER little guys.
Yes, many guys tend to have a thing for body hair. But sometimes we need to be a little more trimmed for comfort and action in order to create the perfect pot of gold at the end of the rainbow…
The good news is that MANSCAPED has created the ultimate male hygiene gift set! Inside their fourth-generation Performance Package, you'll find their brand new Lawn Mower 4.0. trimmer! MANSCAPED's Lawn Mower 4.0 groin and body trimmer is perfect for both you and your bear.
Their fourth generation trimmer features advanced SkinSafe technology and cutting-edge ceramic blades to reduce grooming accidents, a new multi-function on/off switch that can engage a travel lock, AND it's waterproof! Although bears are less fussy about our body hair, sometimes it can be too much, especially in private areas. This ultimate groin and body trimmer is a gift for your hairy body and is an incredibly comfortable grooming experience.​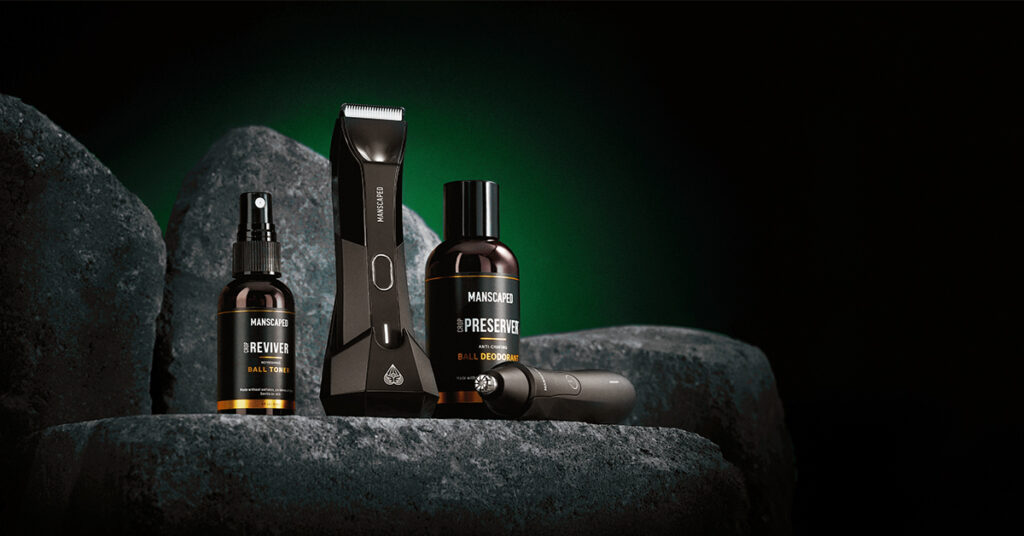 The Performance Package 4.0. also includes the Weed Whacker. This nose and ear hair trimmer features proprietary SkinSafe Technology which helps prevent nicks, snags, and tugs in those delicate holes. While body hair is desirable for bears, ear and nose hair is not! Make sure you've got all the hair in the right places only with the Weed Whacker!
Seal the deal with MANSCAPED's top-selling formulations including the Crop Preserver ball deodorant to help create an anti-chafing barrier and provides long-lasting freshness below the waist, and Crop Reviver ball toner which features soothing aloe and witch hazel extracts to keep the highly sensitive areas of the body cool, calm, and protected. 
MANSCAPED have even thrown in two free gifts – the MANSCAPED Boxers (including up to 3XL!) and The Shed Travel Bag! Join the other 2 million men who trust MANSCAPED, with this exclusive offer for you…