Graham J releases his new single "For The Best"
Graham J — the great talent with several albums out — can often be seen singing in amazing venues in London and New York (The Phaesantry & Laurie Beachman). He was also recently part of Bear World Magazine's very first Digital Bear Weekend, and now he has released a truly wonderful new single "For the Best", available May 22nd.
This is the first track from his new EP, which has been produced by FHBlock. This is the first single they have created together, and signifies a new direction for Graham whilst still showcasing his distinctive blend of classically trained vocals with his renowned jazz tone.
"For The Best" is a love story about second chances. It's about finally realising that "the one" has been in front of you all along, and how shared histories creates a bond that is unbreakable. If two people are meant to be together, then they will find their way back to one another.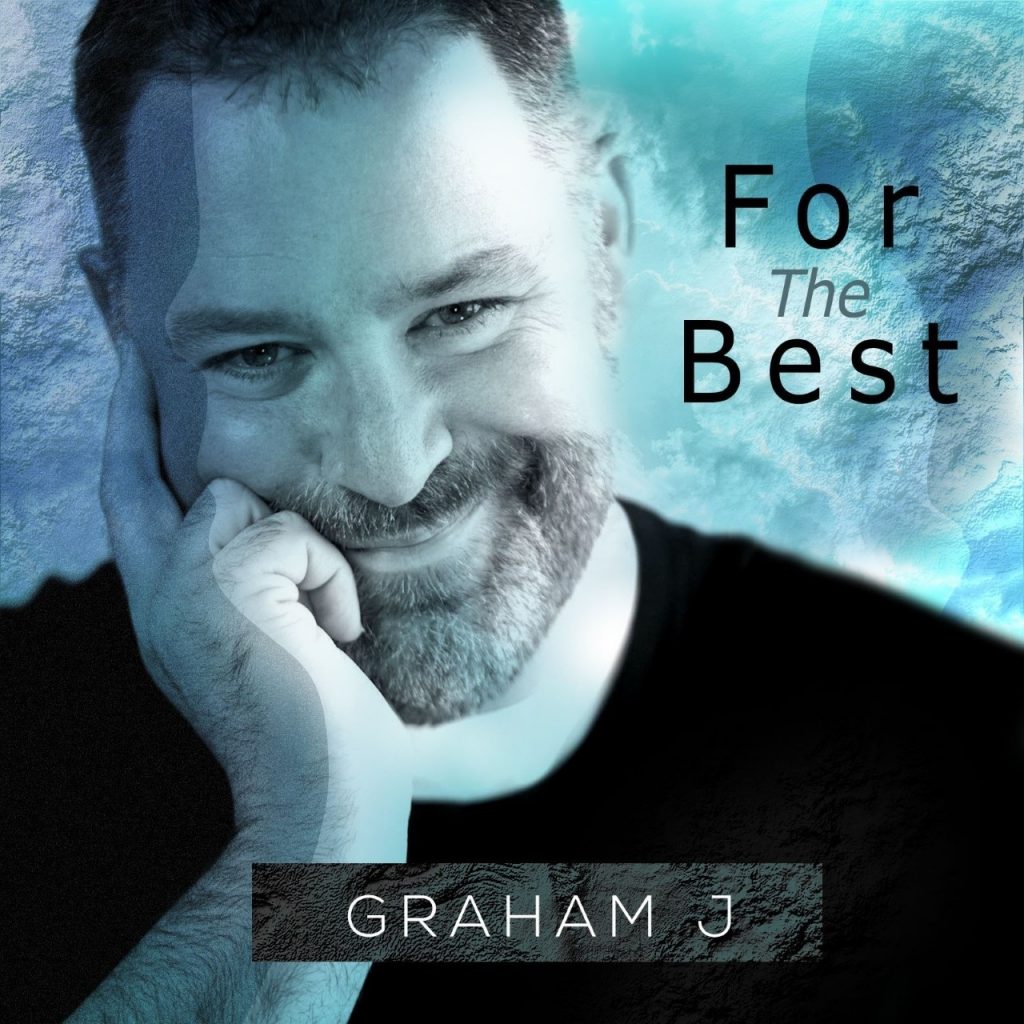 Graham J is a proud Irishman from County Dublin who has been singing from a young age. He began singing soprano in a choir, matured into an opera singer, and was later was recognised for his jazz performances. Despite suffering three strokes and losing his voice after the loss of his husband, Graham has never stopped singing, performing and writing. He is now back, and stronger than ever!
Over the years, his unique contralto voice and highly emotive singing has gained him a large international following. His influences range from Edith Piaf, Ella Fitzgerald and Brel, to David Bowie, Gregory Porter, Anohni and John Grant.
Highlights for Graham as a performer include performing at the Laurie Beechman Theatre on Broadway in New York City, headlining The Gay Pride Festival in Sitges and performing at the legendary Jazz Hub and The Pheasantry, as well as a number of shows at Pizza Express in Holborn.
The new single "For The Best" is the first of a series of single releases coming out in 2020.
"Pure and tonal, the effect is mesmerizing: Think Alison Moyet meets Jimmy Somerville. The emotion is intense, angry and beautifully captured. Graham J. demonstrates one of the huge benefits of the male alto voice by dipping down to his chest notes for emphasis. Stunning" – Jazz Critic
"Graham's organic talents, however, are equally matched with his meticulously polished and truly bewitching delivery. His sound is delicately intricate and multi-dimensional, and he's able to hit some astonishing aural heights" Huffington Post
Follow
Facebook: https://www.facebook.com/grahamjsings/
Twitter: https://twitter.com/grahamjsings?lang=en
Instagram: http://instagram.com/grahamjsings
YouTube: https://www.youtube.com/channel/UCu6uHKk0IIjH6Lv7PQqgAng/videos