The Great British Bake Off inspired gift guide
Get into the kitchen and bake away in style this fall courtesy of these Great British Bake Off-inspired items.
Baking is fun, a kitchen activity to enjoy with your significant other, the kids, or just by yourself for that most delicious time of year: fall going into the Holidays! We loved some of these cool, cute, and creative kitchen items that will soon get you baking like a contestant of the beloved British hit show.
KitchenAid Collection
From the iconic stand mixer to innovative appliances, KitchenAid brand's appliance suites are designed to unlock your potential in the kitchen. Make a holiday meal worthy of your loved ones or make a cake that you didn't know you could even create with these small, large, and countertop appliances. Famous especially for their powerful, stylish, and multicolored stand mixers, get your mix and your batter to the level of perfection before you pop it in the oven to work its magic.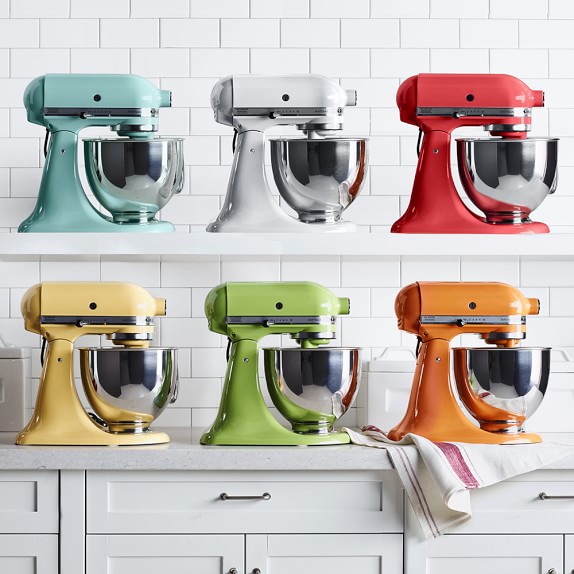 Sophie Allport Baking Collection
Nothing says home like the smell of freshly-baked goods and Sophie Allport has captured all things sweet in her quaint and homey baking-inspired designs for ceramics and tablewear. Illustrations of tasty treats, along with whisks, heart-shaped cookie cutters, scales, mixing bowls and wooden spoons all feature as design elements and patterns on a neutral stone colored background and look especially cozy on things like coffee mugs, perfect for enjoying your fresh out of the oven creation!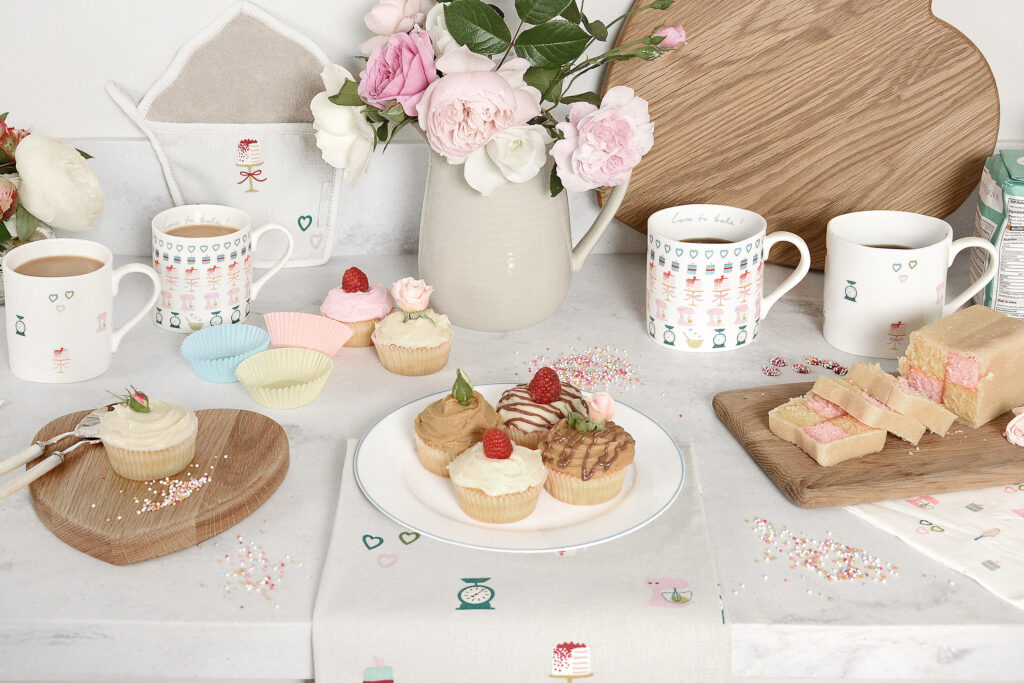 Watermelon Cake Stand
Hand-crafted and hand-painted, this sturdy and yet elegant earthenware watermelon cake stand has been made in Portugal and is both dishwasher and microwave safe. Part of the collection of tableware from Bordallo Pinheiro you can choose from other organic designs such as aubergine platters, cabbage bowls, and pineapple plates! Established in the middle of the 19th century by famous Portuguese artist Raphael Bordallo Pinheiro, his unique ceramics gained immediate recognition all over the world and provide that sense of fun and creativity that makes your home bake off an event!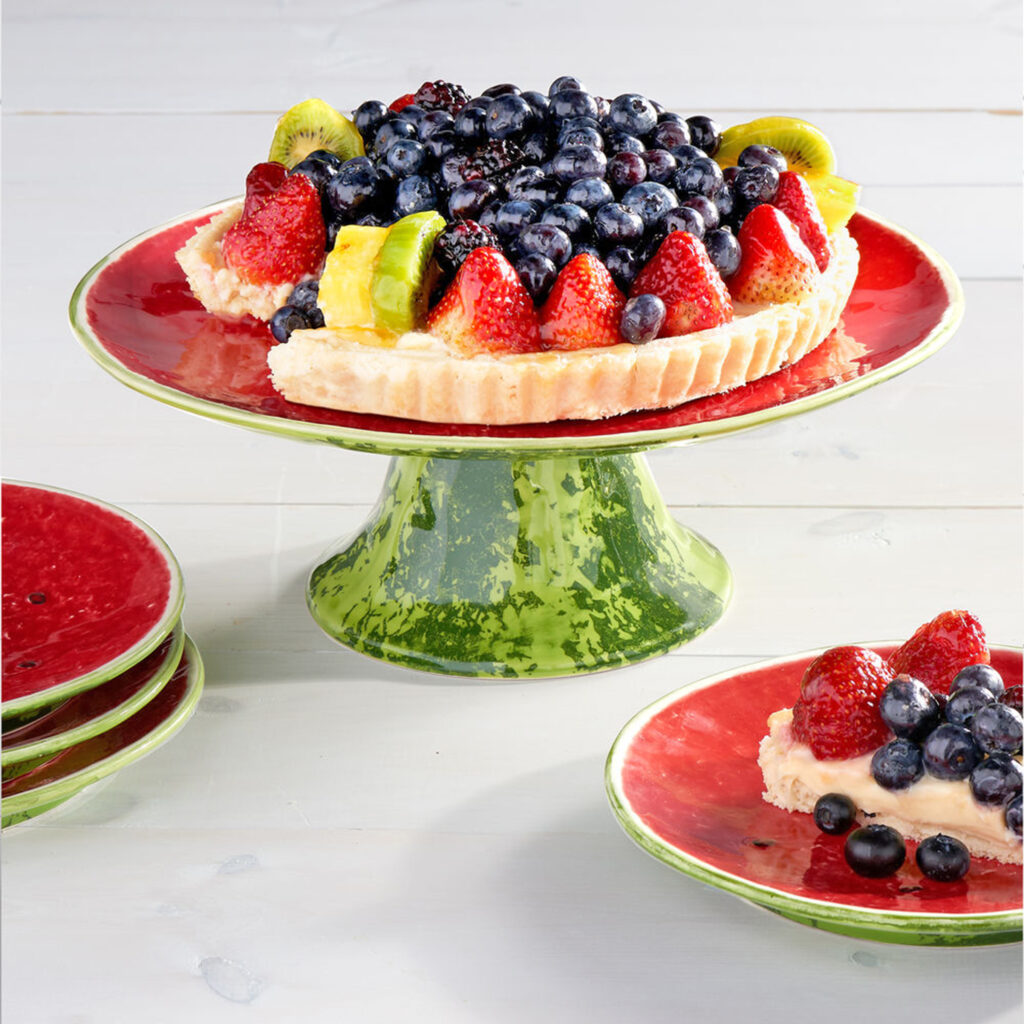 Doggie Double Oven Glove
Subtle but fin illustrations of precious pooches cover these lovely blue kitchen oven mitts. Featuring a Jack Russell, Border Collie, Golden Labrador and Spaniel, with a sprinkling of stars they are sure to please any dog loving chef. Made in the UK from 100% cotton with an insulated terry toweling reverse they are perfect for moving hot pans and dishes around the oven and transferring your baking recipe to the countertop when it is done. Matching kitchen linens are available, to keep the doggy theme going! Machine washable, made in the UK with a convenient hanging loop. Homeware and lifestyle designer Rebecca Pitcher creates these and other fresh modern designs inspired by her love for the British countryside.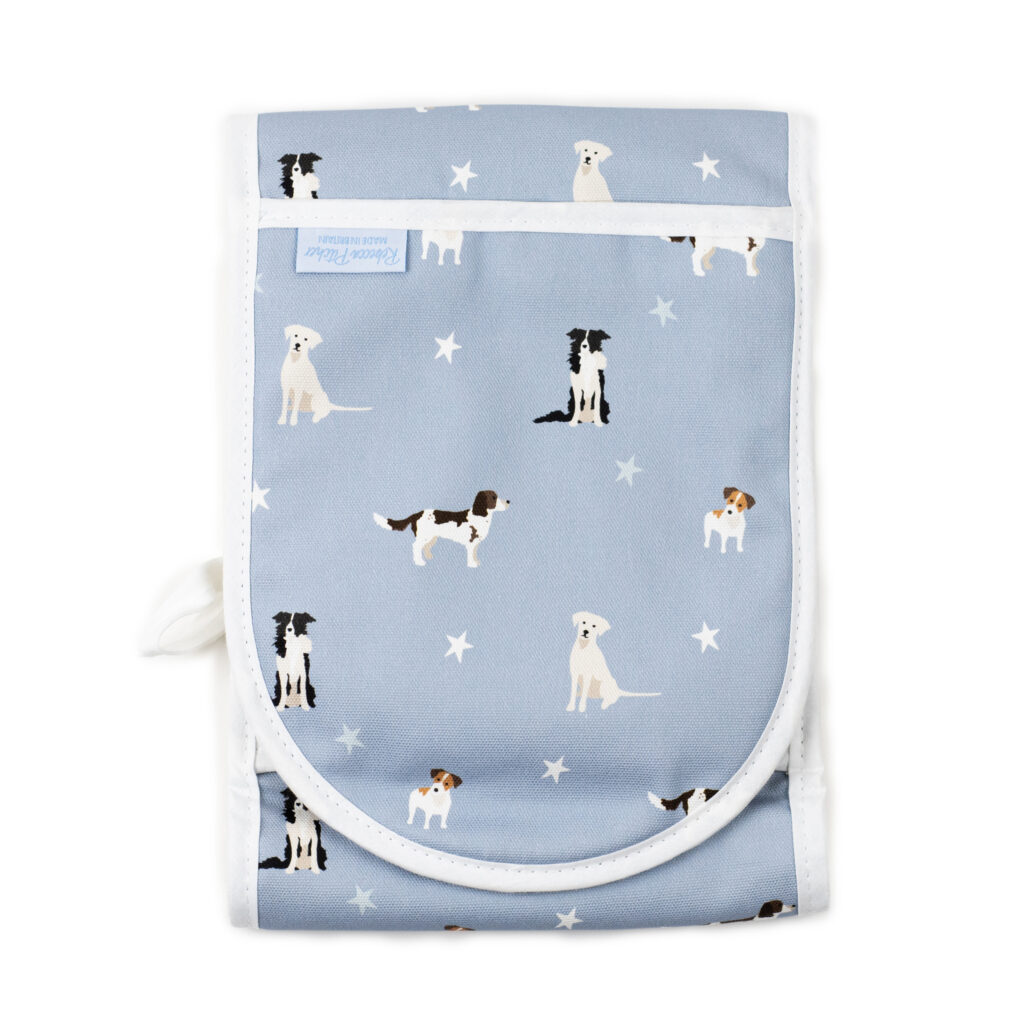 Innocent Hound Christmas Cake Mix
The perfect way to involve your dog in the family feast at Thanksgiving or Christmas this year while you cook is to mix and make their very own own Christmas Cake courtesy of the Innocent Hound! Made with air-dried British turkey, this doggie Christmas Cake Mix is a bake at home kit, easy to make and sure to be a seasonal favorite. It also makes a thoughtful and inexpensive gift when visiting friends who do have pups, even if you don't! The recipe combines sweet whole cranberries, chopped apple and grain free flour to create the perfect yuletide treat for your hound. One mix makes a 6″ round cake, or 8-10 individual yummy pup cakes. Just add two eggs and 40ml of water and bake for around 15 minutes. Once baked, Innocent Hound's cakes can also be frozen for future treats!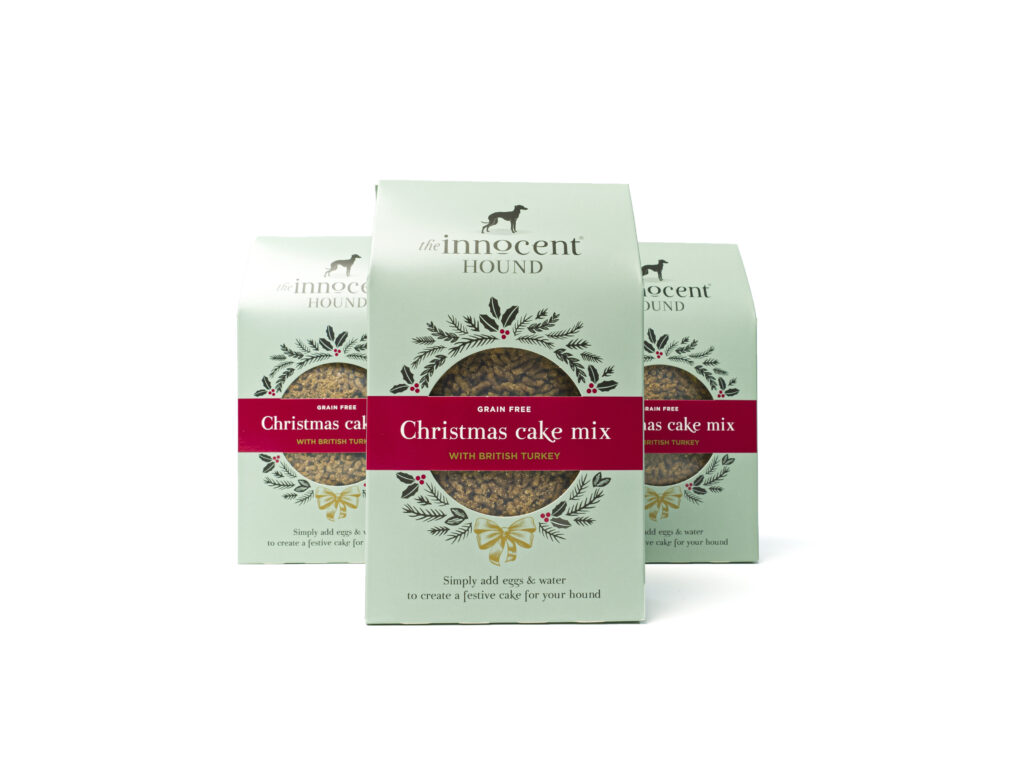 French Tart Baking Kit
Is there any sexier dessert or afternoon tea sweet than a French Tart? Step into the prestigious role of a French patisserie chef and explore the pure decadence of classic French Tarts with the assistance of the Cooking Gift Set Co. From beautifully-baked tart shells to silky peaks of meringue, this refined kit brings all the tools you need to perfect the classic French Tart in your kitchen. Now all you need is your French Maid's uniform…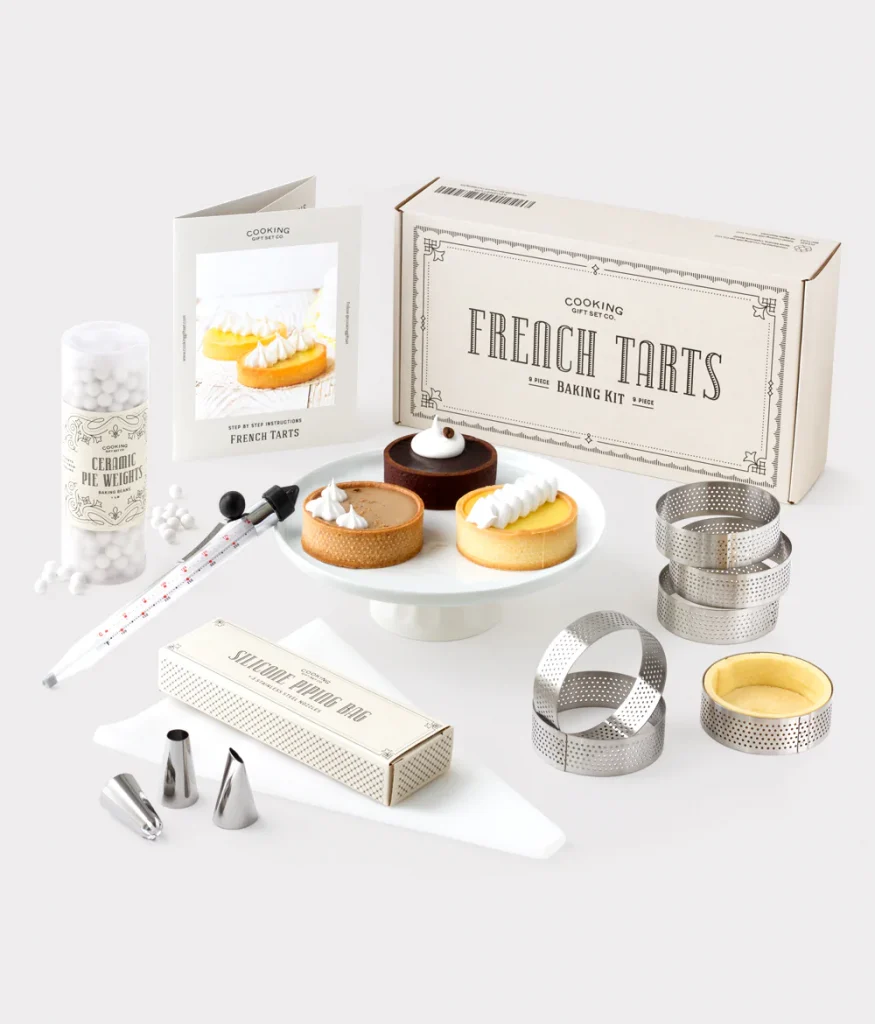 Transylvanian Inspired Apron
This gender neutral apron from Mindthegap comes in a bold design featuring verdant shades of green inspired by the historic Székely land once found deep in the heart of Romania. The pattern evokes a deeply rooted textile tradition, a classic green bandeau stripe modernized with shots of white, the natural tones tell stories of intoxicating valleys, rolling hills and bourgeoning forests. Artfully woven from 100 percent pure stonewashed linen, the fabric will withstand the toughest kitchen test weathering heat and stains. This is a well crafted apron completed with sturdy vintage artisan dark brown leather elements secured with brass rivets and a heavy brass buckle. An individual, one size piece, sustained by a cardboard belly band.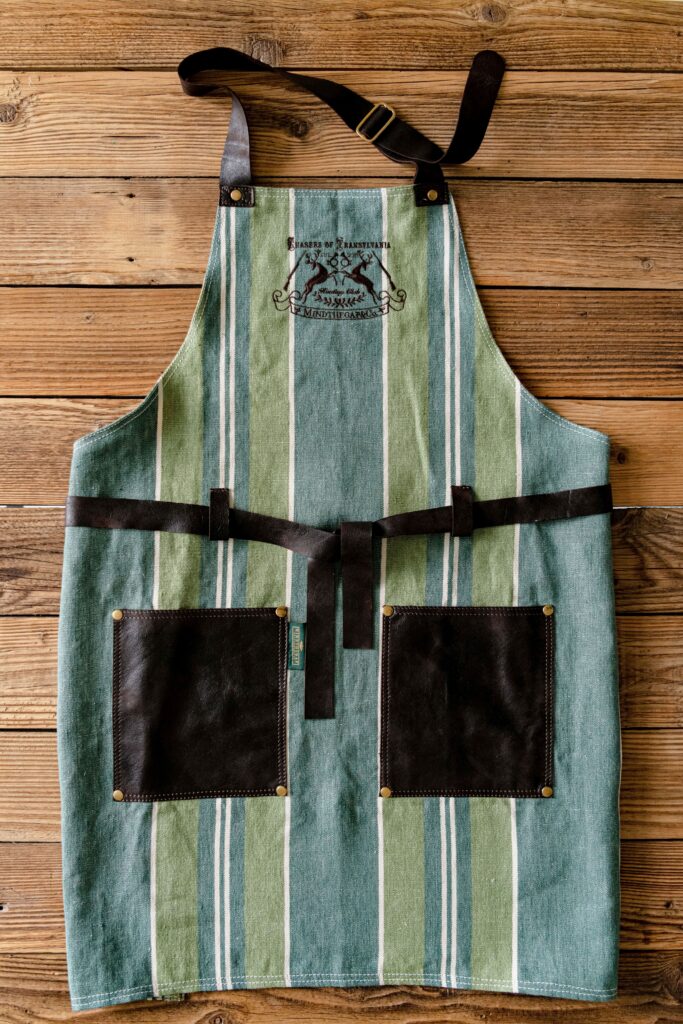 Kitty Crew Measuring Spoons
Make your kitchen a little more charming with the Kitty Crew Measuring Spoon Set! Each measuring spoon has an adorable feline face for that fun and retro-looking touch. Available in a set of 4, these spoons will make baking a seamless and enjoyable process. The colorfully designed kitty spoons would make a thoughtful and practical gift for the chef or cat lover in your life! The Measuring spoons are made for the quantities of: 1 Tbsp, 1 Tsp, ½ Tsp, ¼ Tsp and should be hand washed for care.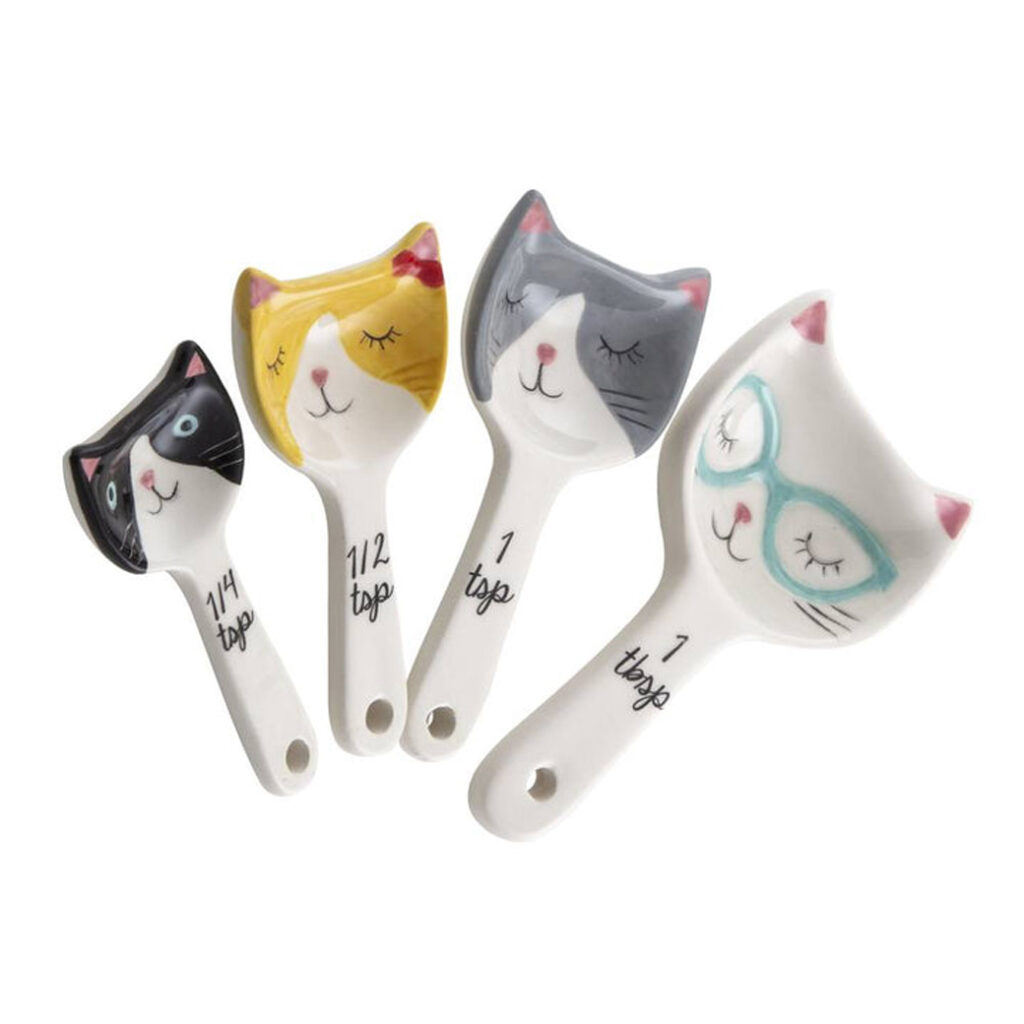 Ceramic Egg Tray
Nobody really enjoys plastic, styrofoam or cardboard egg containers: they are not environmentally friendly and they often don't protect your eggs. Concrete is a raw natural material and these aesthetically pleasing, handmade concrete items from Folksy are a unique way to store and display those (increasingly expensive) essential to baking little oval wonders. Each tray holds six eggs has silicone feet circles attached to the bottom to prevent scratches on surfaces such as countertops and tables. Check out all the other favorite finds on Folksy.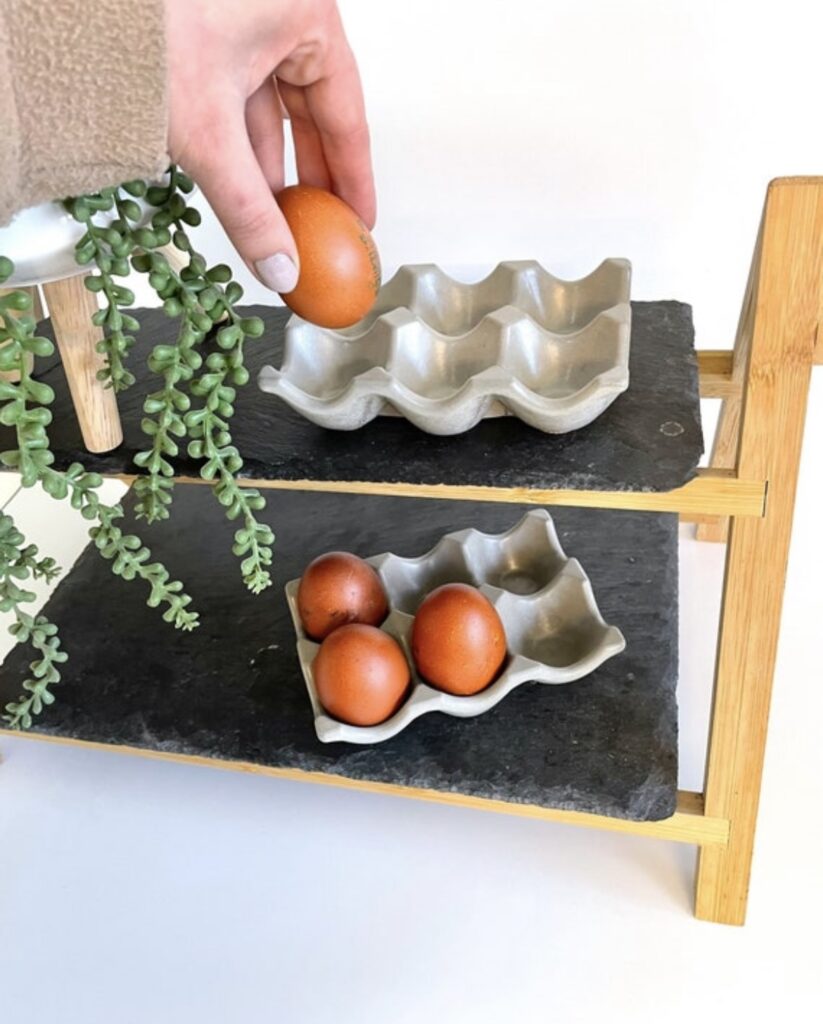 Ultimate Pizza Oven With Window
Hailing all the way from Australia, Yellow Octopus has some of the coolest toy and gift ideas for you. This little and portable pizza maker has a window in the top so you can watch the cheese melt and go golden brown. This little red oven will cook your pizza in just 5 minutes! It comes with a removable ceramic baking stone and two stainless steel paddles to move the pizza in and out of the oven with ease. There's heating element on the top and bottom to help create a delectable crispiness very time, with heating control and an alarm timer built in to help you perfect it. The instructions come with a basic dough recipe and some other delicious topping suggestions to get you inspired! Perfect for outdoor fall cooking instead of grilling and a great gift for pizza lovers and budding chefs. Instructions include basic recipes for dough and toppings.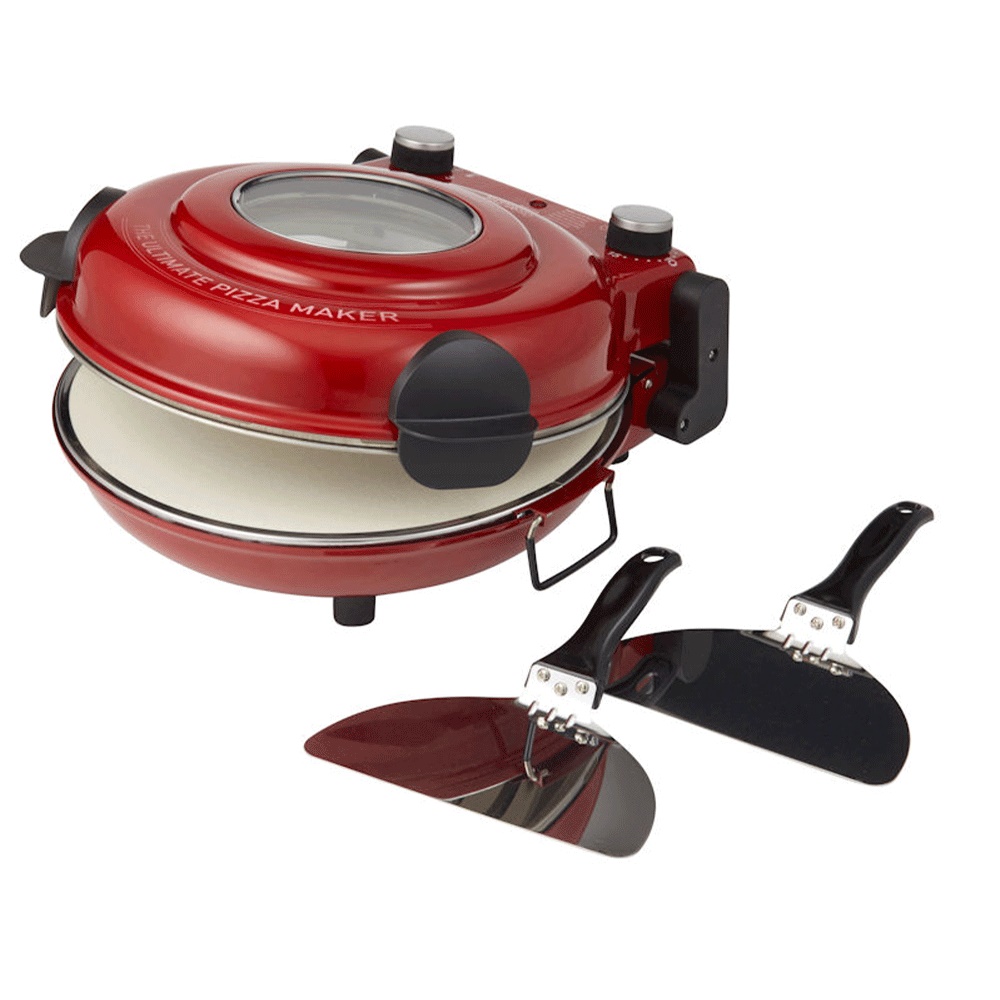 Personalized Spatula
Speaking of grilling and making pizzas, Oakdene Designs aim to create personal products that have a sentimental and special feel, the kind of products that you cherish and use to keep memorable moments alive (whilst looking great in your home too). This cheeky flipper is the perfect way to flip your morning pancakes or just as great to flip a burger or two on the BBQ! Personalize this fun spatula with your chosen name to make a truly unique gift for that person you just flipping love—and maybe that's you! The text is engraved using a food safe engraving technique and the heart is cut out of the stainless steel. Each kitchen utensil is made from 304 stainless steel and cut, accompanied with a sturdy bamboo handle which is riveted on with brass rivets.