Groove along to this gospel-pop-house track from Red Hot
Remember Red Hot album compilations of the 1990s? On the heels of its 30th Anniversary, Red Hot ushers in the Fall of 2022 with a set of remixes of last year's feel good anthem from the revered organization's double-volume dance compilation, Red Hot + Free.
"U Try Livin' (Pressure)" by Black Guy White Guy x 808 BEACH x Anelisa Lamola is the 'supergroup' writing / production collaboration of UK soul royalty Kwame Kwaten (D-Influence, Laura Mvula) and Gil Cang (Michael Jackson) with NYC club denizen Bill Coleman (Deee-Lite, Lenny Kravitz, Party Girl), musical wunderkind John "J-C" Carr (Zayn, Sia, Lizzo) and Uk multi-hyphenate super talent, Anelisa Lamola.
There is a timely testimony to this gospel-pop-house anthem and this varied set of remixes. Uplifting, classic vocals and arrangements from Danny Madden (Ultra Naté) accompanied by legendary vocal VIPs Audrey Wheeler (Chaka Khan), Cindy Mizelle (Bruce Springsteen), Keith Fluitt (Martha Wash) and Elisabeth Troy (Clean Bandit, MJ Cole) provide that modern Staples Singers-like urgency, message and feel good amidst all of the four-on-the-floor bounce, swagger and stomp.
"U Try Livin' (Pressure)" exalts a chorus of wanting to break free. Indeed. While Red Hot's inaugural rousing righteousness may be rooted in clubbing through the AIDS crisis of the '90s, the message of empowerment is very much relevant three decades later as we continue to shake off our respective shackles with this remix package lifted from Red Hot + Free.
"When Red Hot + Blue came out in 1990, the project and subsequent releases were forward thinking in concept, inclusion and marketing, uniting a wide variety of visual and musical talent to raise awareness. The subject of AIDS and discussing any queer sexuality in popular culture was a provocative stance in 1990," says Bill Coleman, Album Producer and A&R of the Red Hot + Free full length. "I feel honored to be a part of such a rich legacy. Weaving two things I love so much — music — with direct, in your face presence and activism. To be able to revisit "U Try Livin'" with a lighthearted video clip and a fresh set of remixes is a welcome gift."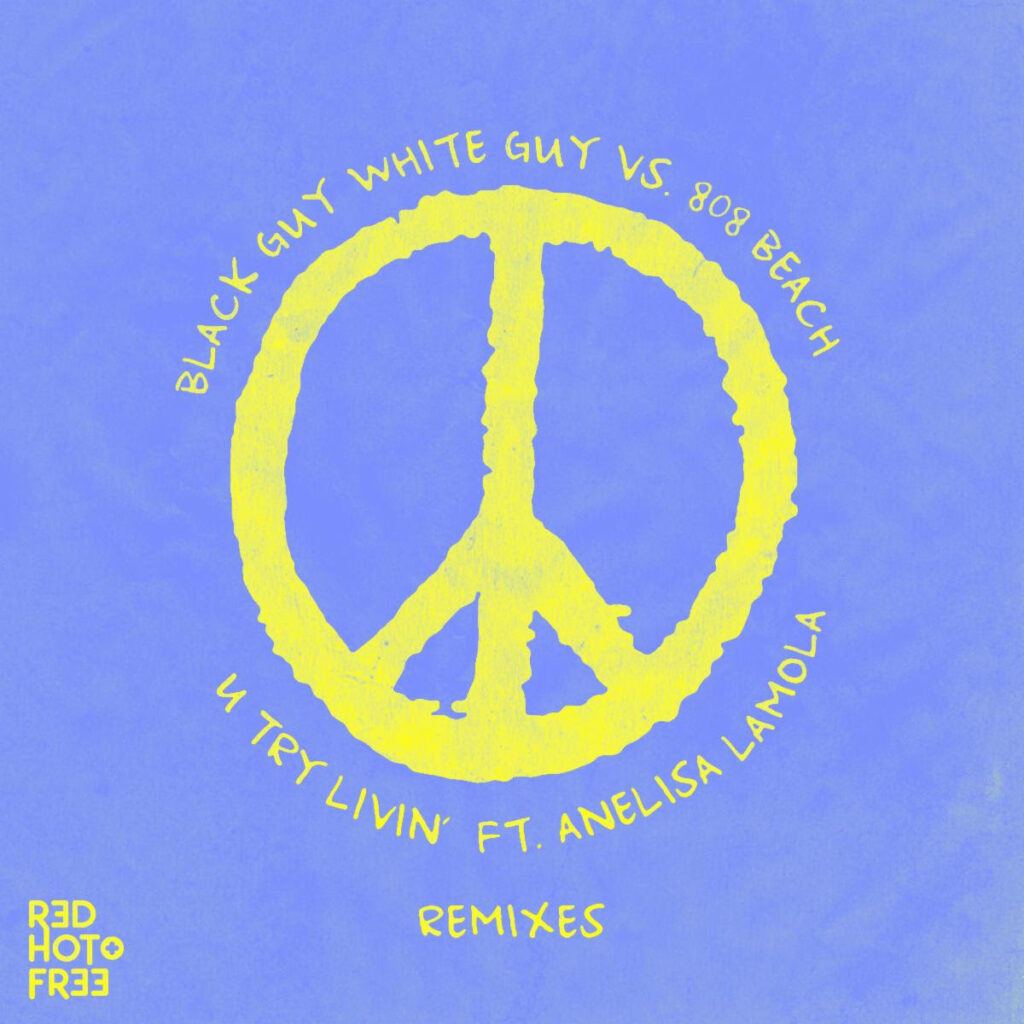 The Red Hot Organization continues to create global anthems and collaborate with artists for humanitarian charities. Red Hot founder John Carlin said: "Red Hot is the only company in the world that wanted to go out of business. 30 years later, we're still here. Glad about that, but sad that AIDS/HIV awareness, humanitarian and LGBTQ+ rights still need to be fought for."
About Peace Bisquit & Red Hot
As a revered journalist, producer, manager, DJ, label owner, music supervisor and endless multi-hyphenate Bill Coleman has been programming the tastes of New York City nightlife for the past three decades. Renowned for his acute ear and eclectic expertise, he currently serves as the creative force behind Brooklyn-based entertainment company Peace Bisquit, where he's worked with everyone from Beyoncé to amFar, Bette Midler, Bravo, David Guetta, ESG, Lady Gaga, Lincoln Center, Lizzo, Neneh Cherry, Radiohead, Sia, RuPaul and more.
Both Peace Bisquit and Red Hot celebrated their 30th Anniversary in 2020. Ever since Red Hot + Blue presented the mainstream's "first sensible, shame-free pop culture response to HIV/AIDS" (Esquire), Red Hot has remained home to "the only ongoing, major album series to benefit the fight against the disease" (The Guardian). Learn more about the organization in recent stories on PBS NewsHour and Amanpour, plus a special message of thanks from Dr. Anthony Fauci.
CONNECT WITH RED HOT: Official | Facebook | Instagram | Twitter | YouTube