Happy New Year from Germany and its wines!
When it comes to popping the cork and ringing in the New Year, swap Champagne for Sekt—German sparkling wine—and save some dollars.
A lot is happening in the world of German wine these days, with climate change fueling more favorable growing conditions for German winemakers, and an increasing interest in lighter, more sustainable, and more affordable types of wine. Inflation is taking its toll on the wine industry with many of us becoming priced out of French Champagne (of which there is a shortage, by the way). But aside from these factors, Germany is blessed with regions that have interesting terroir that produce wines that range from fruity to dry, which means something for every palate. Riesling is a part of that story but not every chapter. And while German wines are predominantly white, there are some good reds, too.
At a recent luncheon in New York City hosted by Wines of Germany, I tasted some fine sparkling wines, whites, and a gentle red. German wines are right up my alley: On the lighter side but with European tradition, craft, and a sense of place incorporated into the winemaking. The sparklers were delicious, and often more elegant than some commercially-available prosecco (Italy) or cava (Spain)—and more food friendly and affordable than your average bottle of French Champagne.
Now that we are well into the festive season, many of us are reaching for the perfect bottle of wine to bring as a gift or to uncork for guests on New Year's Eve. But which wine to choose? Well, it's time to talk especially about Sekt.
What is Sekt (and Pinot)?
Sekt is the German word for sparkling wine. If you think you've never tried it you have if the name Henkell Trocken is familiar to you. For a long time, this was the main mass market brand of dry German sparkling wine available in the U.S. And it's not a bad glass of fizz. But there are many other brands of sekt made by some of Germany's most creative winemakers and they all pair well with your New Year's favorites such as fish eggs/caviar, pate, cheeses, salmon, and oysters.
The wines below are all priced at between $20 and $50, making them a bargain compared to other European wines with these characteristics.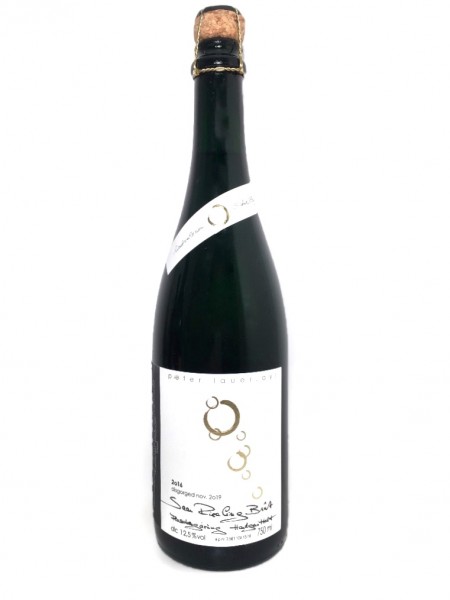 Tasting notes to help you choose
2018 Peter Lauer Riesling Sekt Brut
This sparkling wine comes from the coolish climate Mosel region and is made from 100% Riesling grapes. If you like your fizz to be minerally, ethereal, delicate, with good acidity, this is a beaut. Off-dry with hints of candied citrus, brioche, and pear on the nose, quaff as a welcome drink, or as you nosh on shrimp cocktail or deviled eggs. Pick up a bottle from Convive Wines and Spirits.
2020 Friedrich Becker Pinot Blanc Estate Dry
From the Pfalz region in Germany, this dry white wine is good to serve with a meal that has lots of vege sides such as asparagus, artichokes, or Brussel sprouts. Why? It's a round, fresh, bright, acidic white that is mineral in style and talks back to those eggy, sulphurus sides we love to serve during the holidays. Pick up a bottle from German Wine Collection.
2017 Selbach-Oster Pinot Sekt Brut
From Mosel, this sparkler is made from a combo of Pinot Blanc, Pionot Noir and Pinot Meunier grapes, creating a very "Champagne" vibe. Crystalline and acidic, with a buttery finish and notes of creme brulee, this aged on the lees Sekt is rich and special. Grab a bottle from Skurnik Wines.
2020 Seehof Weissburgunder Trocken
Hailing from the beautiful Rheinhessen region, the largest wine-producing region in Germany, this wine is made from 100% Pinot Blanc. It's got good body, hard minerality, and a zippy, pristine character with notes of stone fruit and white grapefruit. That's a very versatile refreshing white wine for just $25! Grab a bottle from VomBoden.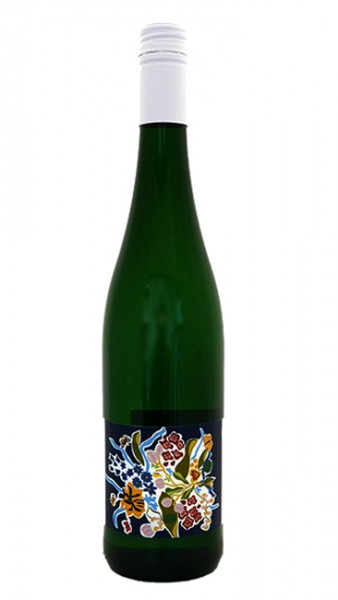 2020 Seckinger Grauburgunder Vom Kalkstein
This is a pretty golden wine with a pinkish hue as it is made from 100% Pinot Gris grapes in the warmer region of Pfalz. A little more earthy and complex than the above whites, this is a great choice if you are serving anything with mushrooms or cheese. The extra body comes from the extended maceration and slow fermentation. Available from Regal Wine Imports.
2021 Meyer Näkel "Illusion" Blanc de Noir 
Made by female winemakers in the Ahr region, still a rarity here and in Europe, this 100% Pinot Noir gentle sparkler is presenting a quality level similar to Champagne and at a price of $42 a bottle is our pick to pop the cork on NYE with your food. Grab a bottle or three from German Wine Collection.
NV Stromberg Zabergäu Pinot Meunier Rosé Sekt Extra Brut – EDITOR'S PICK!
But when the clock chimes midnight, the prettiest and flintiest pink bubbles Has to be this! Made from 100% Pinot Meunier we were delighted by this dry, whisper light celebratory sip which pairs well with fatty game meats – think duck confit. But wow, this is a complex, almost steely wine with hints of raspberry that comes in a very traditional-looking bottle for bubbles. This $50 investment drinks like a $150 bottle of Champers. Order some from Wunderwein.
2018 Ziereisen Blauer Spätburgunder
So just in the event that you are serving a rib eye, rabbit, quail or some type of red meat or game — even turkey on New Year's Eve, we recommend this savory and classic red wine. It's earthy and complex but also light, with hints of leather and cedar. It's made from 100% Pinot Noir from the Baden region of Germany and is a deal for $25, underpricing many California Pinots. Grab some from Convive Wine and Spirits.