Here TV LGBTQ-themed Holiday watchlist
The time of year has come for you to light your fireplace, whip up some eggnog (preferably with a little brandy), and invite all of your queer friends over for holiday movie night!
We have gathered here the top four holiday themed movies and specials on Here TV to add to your holiday watchlist!
Too Cool for Christmas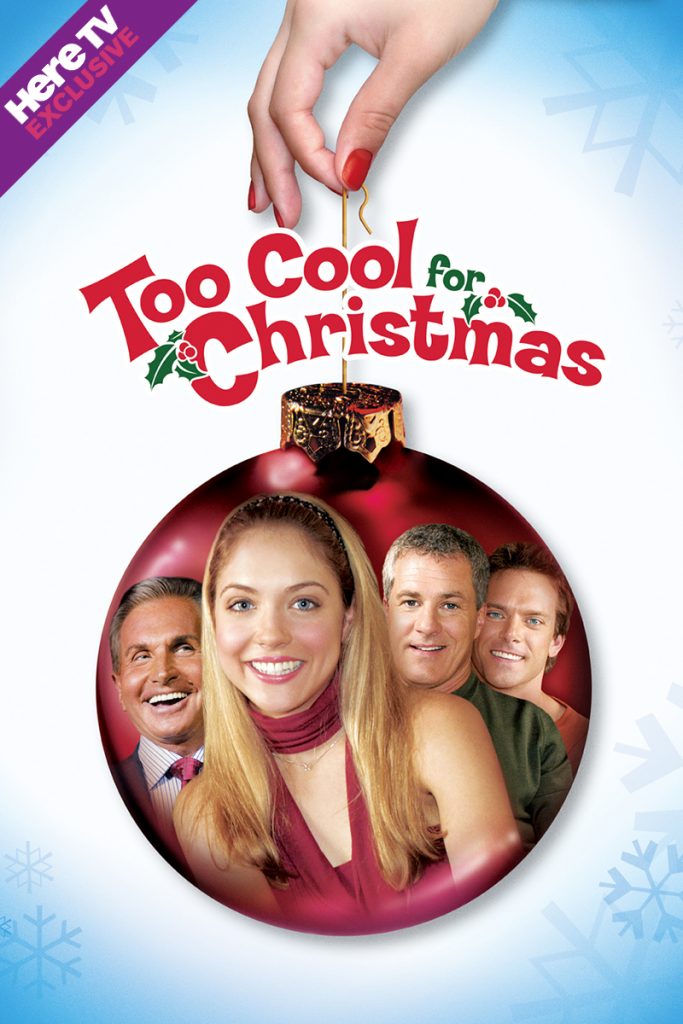 In this holiday comedy, 16 year-old Lindsay thinks she's too cool to hang with her family on Christmas. With a ski trip already planned with her firends for the holidays instead, Lindsay hits the mall to go shopping. After meeting a mall Santa who needs a makeover, she takes him under her wing. Shortly after, he makes a shocking revelation – he's actually the real Santa! Soon, she finds herself delivering Christmas presents with Santa himself, as she learns the true meaning of Christmas.
This 2004 Canadian family film actually has two versions – a gay one and a straight one! In this version of the film, Lindsay has two gay dads. However, in a second version called A Very Cool Christmas, Lindsay's gay parents are switched out for a heterosexual couple. Catch the gay version on Here TV!
Directed by: Sam Irvin. Starring: George Hamilton, Brooke Nevin, Adrienne Carter, Michael Gelbart and Donna Mills. 91 minutes.
Walk a Mile in My Pradas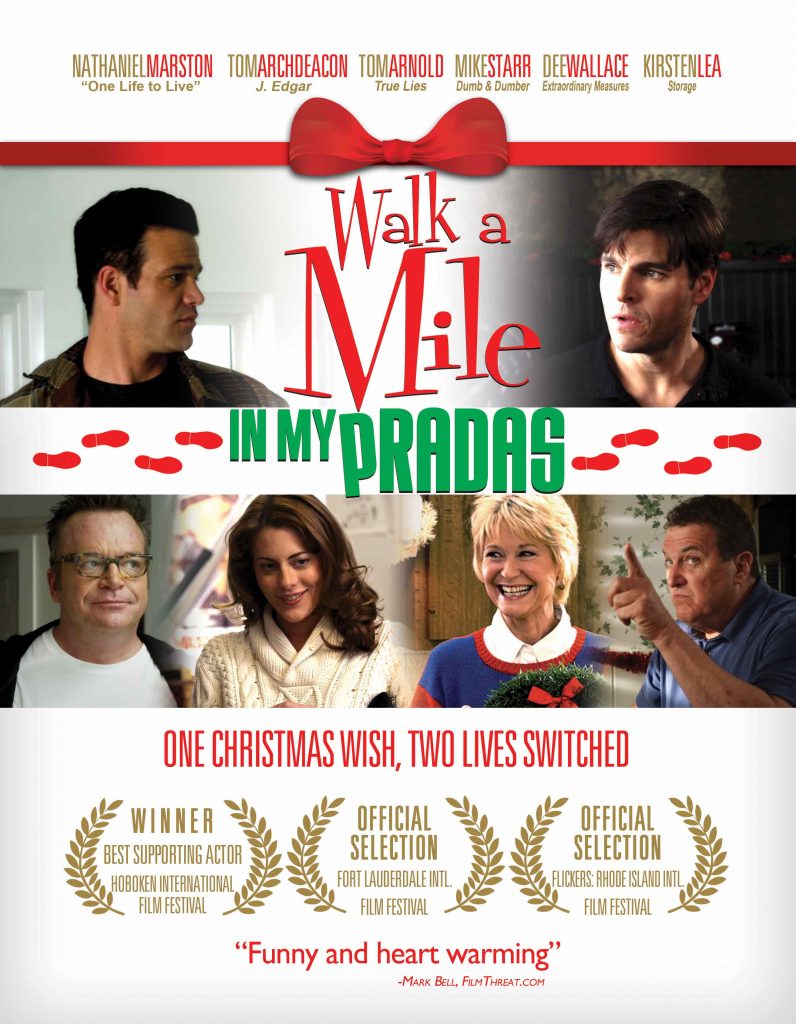 In this 2011 holiday body-switching comedy, two men's lives are turned upside down after a magic Christmas tree ornament switches their sexual orientations. Homophobic Tony becomes attracted to men two weeks before his wedding, and his gay co-worker, Steve, finds himself blossoming into a ladies' man.
Directed by: Joey Sylvester. Starring: Nathaniel Marston, Tom Archdeacon, Tom Arnold, Mike Starr, and Dee Wallace. 87 minutes.
Vivere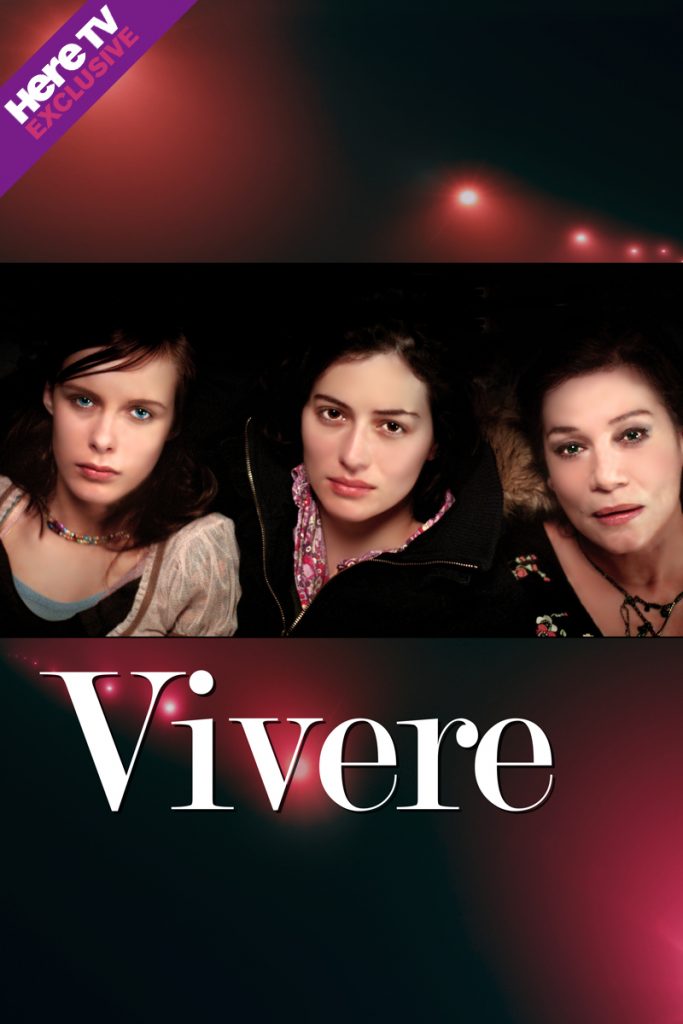 On Christmas Eve, Francesca, a 27 year-old taxi driver, sets out for Rotterdam in order to find her 17 year-old sister, who has run off with her musician boyfriend. On the way, she finds Gerlinde, a heartbroken older woman whose closeted partner refuses to see her on Christmas. Described as "Crash for queer women", the film follows these three women as their lives collide, literally and figuratively.
In German with subtitles.
Directed by: Angelina Maccarone. Starring: Hannelore Elsner, Esther Zimmering, Egbert Jan Weeber. 95 minutes.
Enemies of Dorothy: Christmas Special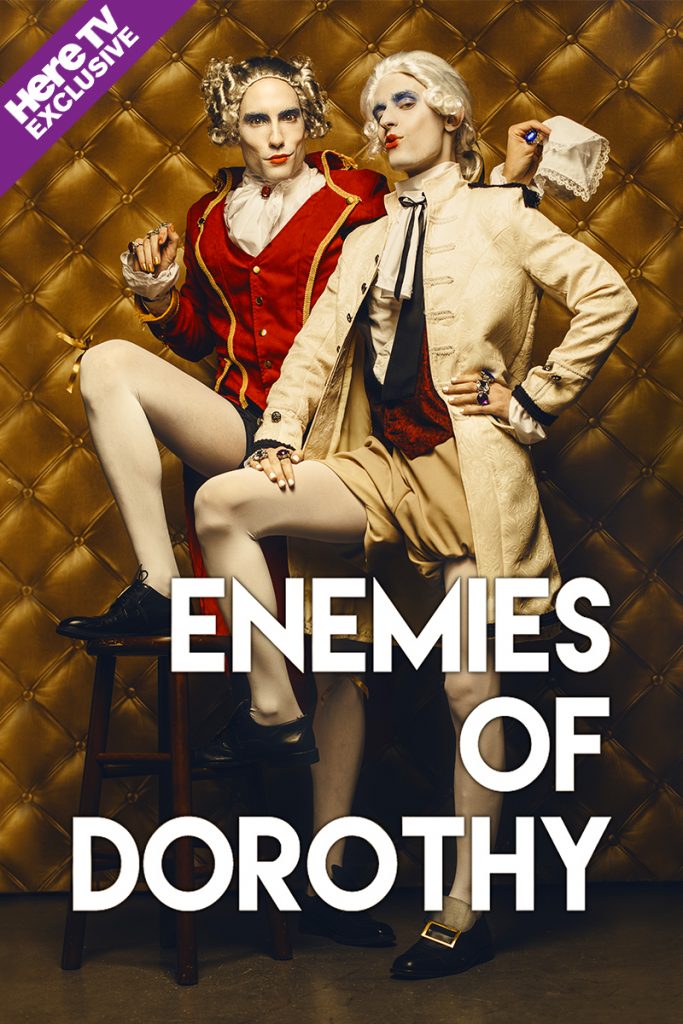 This holiday season, Enemies of Dorothy invites you to have a very gay Christmas! In this half hour special of holiday themed sketches, the popular comedy group is taking the Christ out of Christmas – all with outrageous characters and holiday cheer!
Directed by: Ryan Fisher and Michael Varrati. Starring: Ryan Fisher and Chris Bryant. 28 minutes.