Homophobic preacher Franklin Graham told to "pack up and leave New York"
Notoriously homophobic evangelical preacher Franklin Graham has finally been told to leave New York City for good! 
Last month, we published a story about homophobia during the coronavirus pandemic, which included news about the bigoted preacher setting up tent hospitals in New York's Central Park through his organization, Samaritan's Purse, in order to house patients from Mount Sinai Healthcare System.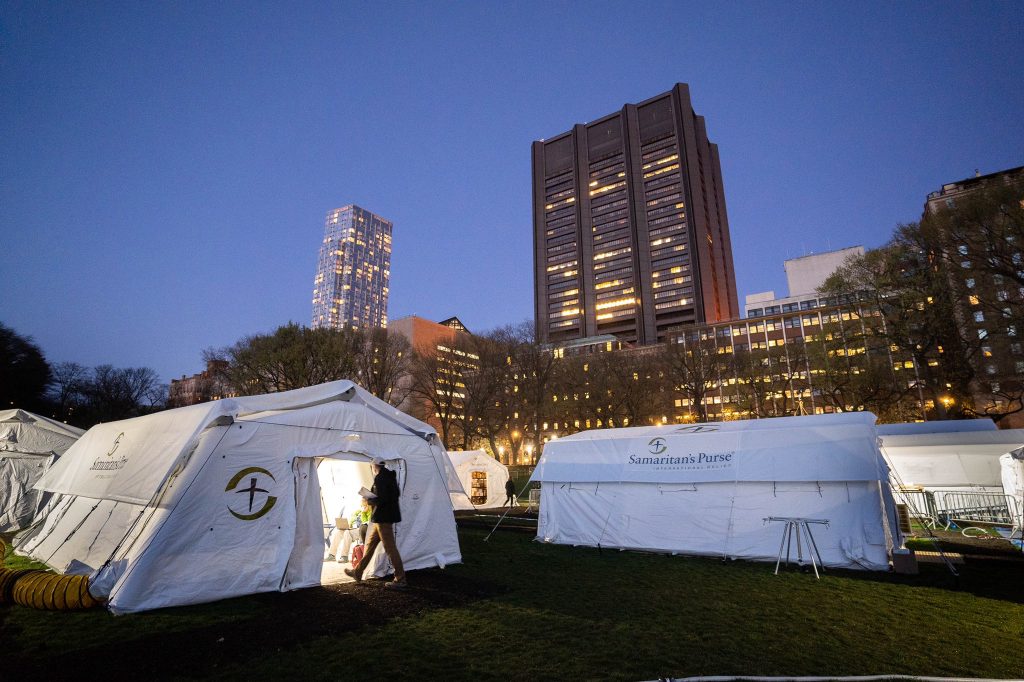 Volunteers at the site were being asked to read and abide by a statement, which read:
"God instituted monogamous marriage between male and female as the foundation of the family and the basic structure of human society. For this reason, we believe that marriage is exclusively the union of one genetic male and one genetic female."
The statement then goes further to say that those who are unrighteous will be sentenced to "everlasting punishment in hell." Videos released by Samaritan's Purse also revealed Bible verses taped to medical equipment and written on face masks at the site.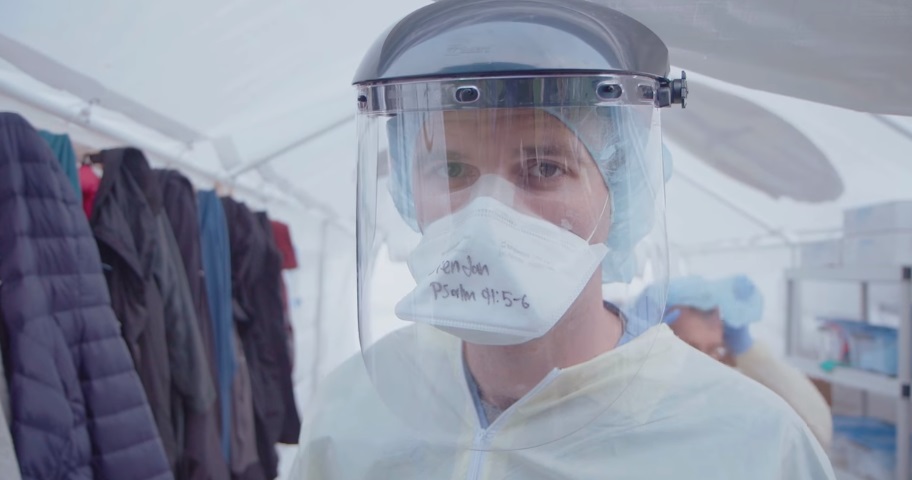 Graham's presence in the city has been scrutinized by numerous individuals and organizations, including New York Senator Brad Hoylman who put out a call to New York City to require all volunteers working at the site to sign a statement affirming their commitment to the Human Rights Law.
"We can't let a pandemic change New York's values," said Hoylman. "New York City must require every doctor or volunteer working at Graham's Central Park field hospital—along with anyone providing medical services in a place of public accommodation—to sign a statement affirming their commitment to following New York City's Human Rights Law."
After weeks of scrutiny, it was announced over the weekend that Graham's Central Park tent facility would be shut down, closing to new patients from May 4. The site will then be disinfected and dismantled, while the eight patients currently being treated at the site will be moved elsewhere.
Openly gay New York City council speaker Corey Johnson issued a firm statement as the news of the site's closure was announced.
"It is time for Samaritan's Purse to leave New York City. This group, which is led by the notoriously bigoted, hate-spewing Franklin Graham, came at a time when our city couldn't in good conscience turn away any offer of help. That time has passed," said Johnson.
Their continued presence here is an affront to our values of inclusion, and is painful for all New Yorkers who care deeply about the LGBT+ community. I am aware that our battle against COVID-19 is still ongoing, and that our health care system – and the amazing workers who have been the heroes of this unprecedented time in our history – still needs support. At the city council, we are committed to supporting those workers and protecting our city's public health. But as a city that values diversity and compassion for all, we cannot continue to allow a group with the track record of Samaritan's Purse to remain here when we are past the point they are needed.

Corey Johnson, New York City Council
State senator Brad Hoylman also made a statement, which called on Graham to "pack up his tents and leave New York City for good".
Mount Sinai hospital also said in a statement: "Now that the surge in COVID hospital admissions is reaching manageable levels, we will stop admitting new patients in the Central Park field hospitals of May 4."