How to protect your gay or lesbian marriage
Living in Los Angeles where they collaborate in both work and love, happily married Nikki Weiss Goldstein, 48, and Jill Goldstein, 44, are old enough to remember life before the hard-won right of marriage equality.
Nikki is an agent and producer who owns the firm Nikki Weiss & Co, handling the industry's top directors of features, episodic TV and commercials. She is also a founding member of the Free The Work initiative giving all under-represented, marginalized directors and creatives a voice and platform in Hollywood.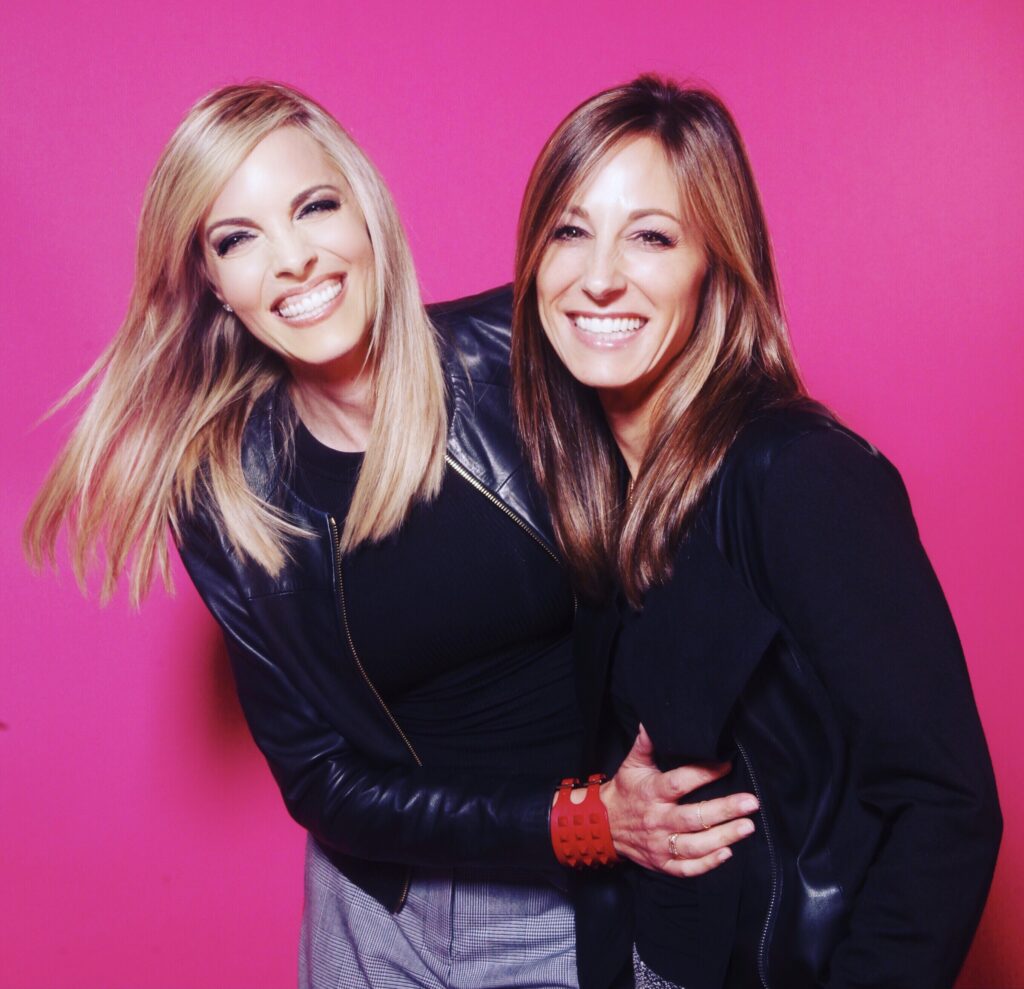 Her wife Jill Goldstein is a writer and the founder of We Are Pitch, creating commercial treatments for feature, episodic and commercial directors. Together they have two children Adler and Grey, and a Cavapoo Puppy named Remington.
I grabbed their thoughts on the future of LGBTQ relationships in the ever-more-conservative United States and what you can do about protecting yourself and the ones you love. Here's our chat:
Merryn Johns: Marriage equality is relatively new. What was your experience with it?
NIKKI: The United States Supreme Court ruled in favor of the freedom to marry in California on June 26, 2013. After being unlawfully wed on October 9, 2010, we ran to the Beverly Hills Courthouse in August of 2013 and were finally legally married on the steps by our Rabbi with The Hollywood Reporter as our witness.
MJ: Since the confirmation of Justice Amy Coney Barrett, how realistic is the fear that marriage equality will be repealed by the US Supreme Court?
NIKKI: Well this is a VERY real fear; a real threat to our freedom, family and livelihood. LGBTQ families are confronted with a frightening unknown and are panicked. With Justice Amy Coney Barrett's confirmation, attorneys are now advising same-sex families of the legal protections if marriage equality goes away; Powers of Attorney, Living Wills, Trusts, Second Parent Adoption, living Healthcare Powers of Attorney, Beneficiaries.
Couples are rushing to the altar to make their unions legal while they still can. — Nikki Weiss Goldstein
MJ: What steps have you taken legally to guarantee the sanctity and safety of your partnership and family?
JILL: We have had our affairs in order for over 12 years, fearing that this day could actually present itself at some time in our life. We have all of the things in place mentioned above—and adoption. Even though Nikki is on both of our children's birth certificates, she had to adopt the children when they were born. We never wanted her parental rights to ever be in question.
MJ: What rights were you shocked to discover you did not have from being married?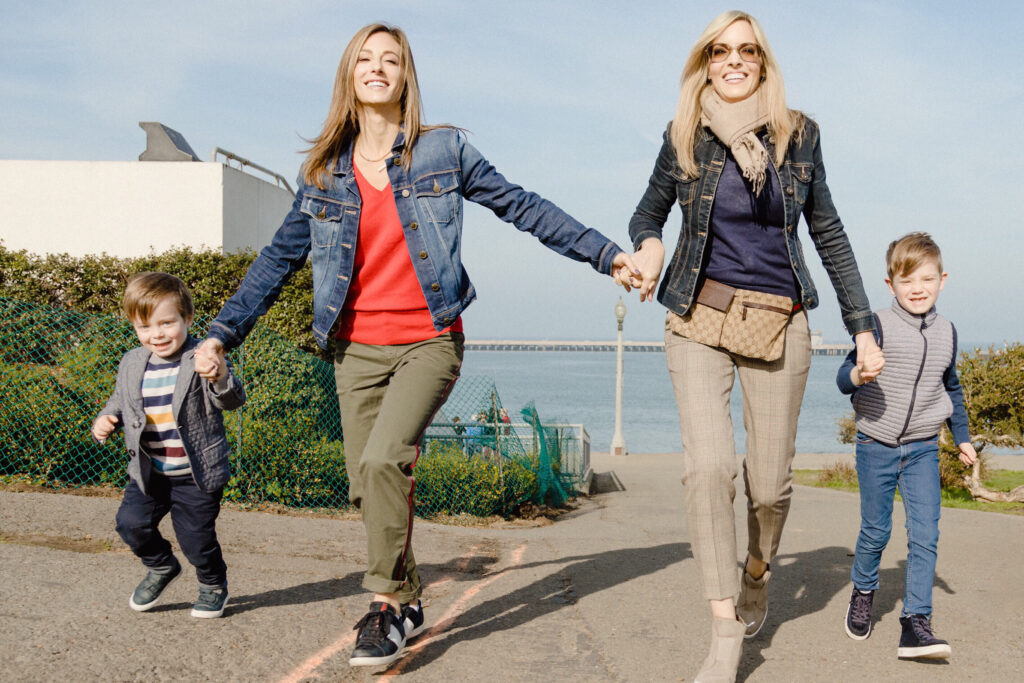 NIKKI: Parental rights for sure. We couldn't believe that our legal marriage and the birth of our children (Jill carried both) didn't afford us the same rights as other married couples.
MJ: What other rights might the US Supreme Court repeal now that it's weighted to conservative advantage?
JILL: Well for starters, same-sex adoption rights could be overturned. I'm incredulous at the thought that healthcare is on the docket, especially during a pandemic!
People with pre-existing conditions like me, as a breast cancer survivor, are facing the grim possibility of not being able to be insured. Abortion is on the table too.  A woman's body won't be her own?  This is old world thinking, surrounded by the excuse of religion. — Nikki Weiss Goldstein
MJ: With the election results yet to be decided, what are the other ways you two feel we can come into our power, even during a pandemic.
JILL: We feel strongly about using our voice however we can, whether it be on social media, at a socially distant and safe rally, in an online community, through dialogue where we can educate and inspire others, or by helping the younger generation understand what's at stake. We are strength in numbers.
MJ: What is something you feel you gained through getting older?
NIKKI: We are both over 40 and we own it! Aging is a privilege especially when you're faced with your own mortality. The wisdom, maturity, and experience we've had in both our personal lives and careers are invaluable at this time.
MJ: Pep talk for our community, please!
JILL: It's a very stressful and concerning time between the election, the pandemic, job loss, challenged rights, etc., but we can all help lift one another up by getting into our power, continuing the fight for equality, and legally protecting ourselves. If you can't afford an attorney, Legal Zoom online is a wonderful resource to get started.
We all need to stand together in this moment or divided will we fall. — Jill Goldstein
Nikki and Jill's life was documented on Season One of the hit Showtime series The Real L Word.
The couple's marriage was featured in the TED-award winning ad campaign for Expedia entitled Find Your Understanding about Jill's father's heartfelt journey of the acceptance of their relationship and marriage.