HRC honors Brandi Carlile
The Human Rights Campaign, the nation's largest LGBTQ+ civil rights organization, hosted its Los Angeles dinner honoring musician Brandi Carlile, with an update on Disney, and featuring Guest Speaker Brian Michael Smith.
The March 12 event featured speeches from HRC's interim president Joni Madison, who updated the audience on HRC's recent conversations with Disney, and trailblazer Brian Michael Smith, the first out Black trans man in a series regular role on network television.
Soccer icon and LGBTQ+ rights activist Abby Wambach and her wife, author Glennon Doyle, presented six-time Grammy Award-winner Brandi Carlile with HRC's Visibility Award, an award for LGBTQ+ individuals who are living open and honest lives at home, at work and in their greater community.
The evening featured remarks from U.S. Congresswoman Sharice Davids (D-KS) as well as performances by Shea Diamond, VINCINT and comedian Dana Goldberg.
On receiving her award, Brandi Carlile said: "The worst part is that political predators addicted to power are carrying out their long-standing tradition of targeting children (especially trans kids) as they relate to the LGBTQIA + narrative. nThis hurts all families queer and cis heteronormative because these misguided leaders chip away at our natural ability to understand one another.
"They weaponize sexuality and sequester us off into categories of deviance making us inherently 'age-inappropriate' when many of us have children ourselves. This isn't light reading. And yet… we celebrate…We honor one another in this way because we come from a long line of people who know how to find joy right smack in the middle of a fight… and that's where we are."
Abby Wambach commended Carlile's LGBTQ visibility with the following statement:
"Yes – she is one of music's most respected, unique, and powerful voices, a brilliant songwriter, magical performer, genius producer, and best-selling author. Yes – she's a humanitarian – her Looking Out Foundation, her Cover Stories album, her Every Vote Counts involvement all have led the way to make change. But Glennon and I came tonight to tell you about what's less visible to the world about Brandi."
Glennon Doyle added: "Brandi is kind. She's thoughtful and open and brave. She is led completely by her faith. And because of that – her art has always been an invitation to those who don't often receive invitations. Her art has always been a party for misfits – well before being a misfit was cool. Her music, her concerts, her life have created a home for broken horses. Brandi has given people belonging – and because of this, her art has saved countless lives."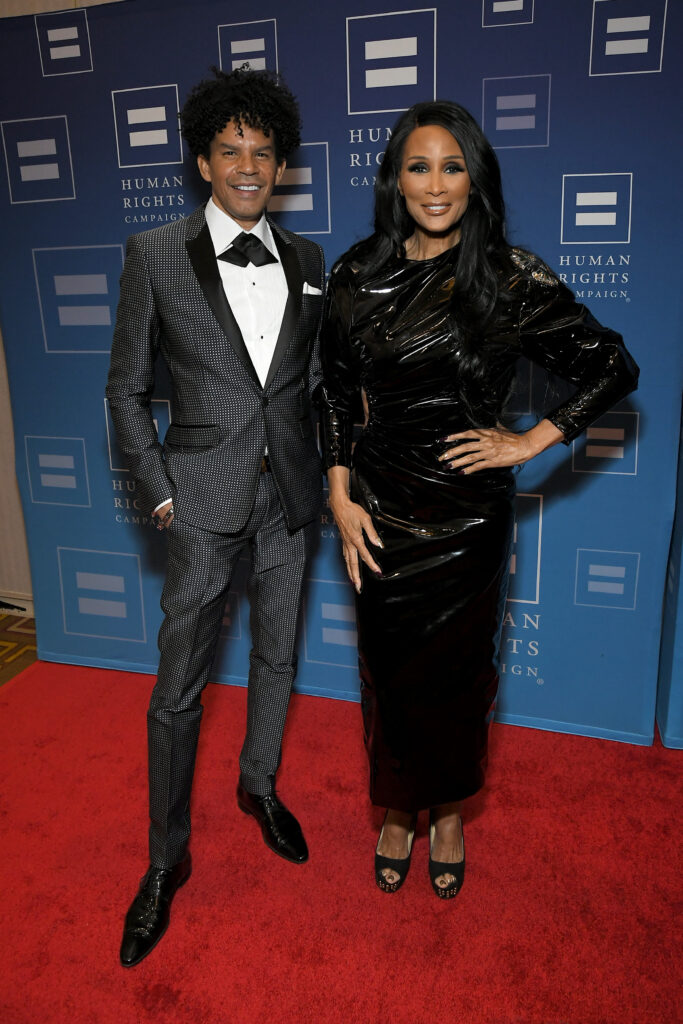 Taking a Stand on Disney
HRC's Interim President Joni Madison said: "You may have seen news earlier this week that HRC is not going to take any funding from Disney until we see them take real action to defeat hateful legislation in Florida. You may have also seen that — 36 hours later — Disney CEO Bob Chapek apologized to his employees and committed to suspending all political giving in Florida.
"I was glad to speak to Bob yesterday afternoon, and we had a very productive conversation about the need for Disney to put real muscle into stopping what's happening to their employees and to their fans. We need Disney's partnership in getting the bills heading to Desantis's desk vetoed. And if that doesn't happen, to get these bills repealed. But this is not just about Bob Chapek and Disney. This is about every CEO and company in America."