Reevaluating LGBTQ health care in the pandemic
Dr. LaNail Plummer, CEO of Onyx Therapy Group, specializes in Black and LGBTQ+ wellbeing, and recently underwent her own medical journey.
Dr. Plummer, a Black bisexual woman who lives with her wife and their two children in Washington DC, is a Veteran of the US Military, and an award-winning entrepreneur. As the Clinical Director and Founder/CEO of Onyx Therapy Group, Dr. Plummer and her team focus on improving the wellbeing and mental health of the Black and LGBTQ+ communities. But after a four year struggle with intense pelvic pain from fibroids, it was time for Dr. Plummer to look into her own health and wellbeing. In a pandemic, no less.
Dr. Plummer had been told by her primary care physician that due to the COVID-19 pandemic her health was not considered "essential." It's a story many of us have heard: that we shouldn't seek treatment at this time. It's a fear many of us have: that we will not receive treatment even if we need it. Elective surgeries are delayed by four to six months. But Dr. Plummer eventually found CIGC and underwent a full open hysterectomy in June 2020, with the care and support of the CIGC team. Now, as an ambassador for the female-focused care facility, whose advanced laparoscopic ​DualPortGYN® and LAAM® techniques are meant to simplify procedures for fibroids and endometriosis, Dr. Plummer is able to share her personal health journey and encourage other women dealing with similar struggles, to advocate for their own physical wellbeing, and seek alternative options.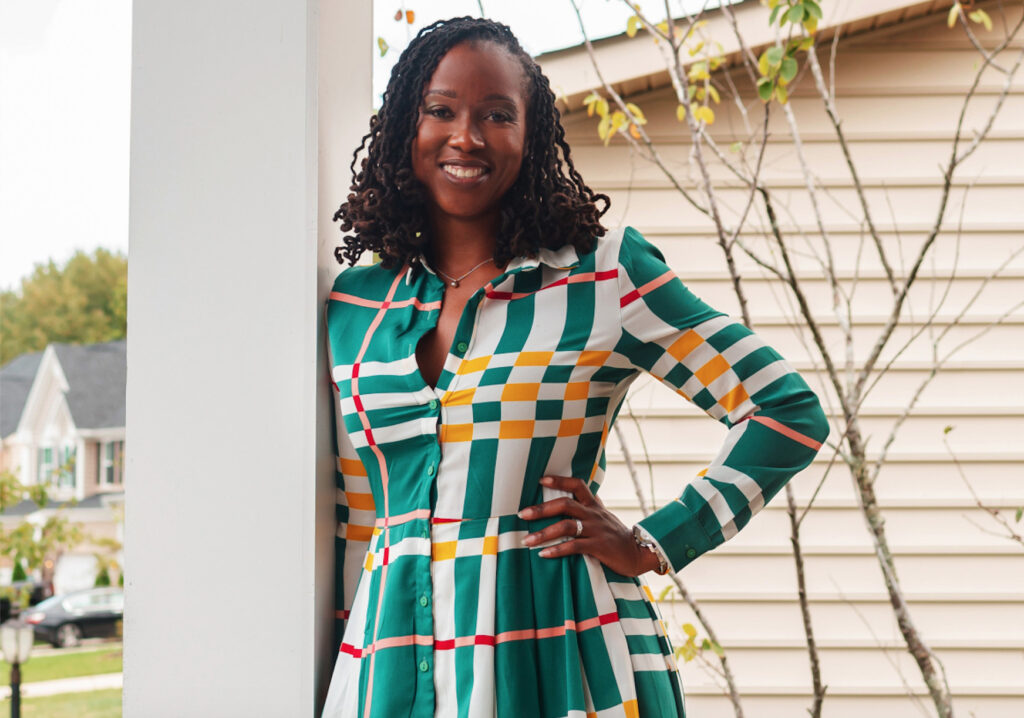 Post operation, Dr. Plummer was given a free session with ​CIGC personal trainer Ani Transka as a part of their latest training video about physical training and working out post recovery. In this session, Transka created a personal workout routine that was specific to Plummer's body and needs. Watch the full video, ​here​. We asked Dr. Plummer for her advice on accessing health care now around non-COVID symptoms:
Many people are avoiding going to doctors during the pandemic. What advice can you give those who may be due for a checkup or experiencing symptoms that it is safe to seek medical advice?
The medical community is made up of people. They are real people that have lives outside of work, families that they go home to, and communities that they are still building. They don't want to get sick either. So, they are hypervigilant around cleanliness, sanitation, protection of others, and protection of self. As such, this may be the BEST time to go to the doctor's office. Keep in mind that most people displaying symptoms of COVID are likely to go to the ER, local clinics, or testing sites, not their regular doctor's office. We don't know how long this pandemic will last, so let's take control of our health and make our regular appointments. Or, in my case, when you feel something is wrong, schedule an appointment and get it checked out. It could be something small and easy to address with some vitamins and rest or something a bit more extensive that will require more assistance. You won't know unless you get checked out. So, don't let the fear of contracting COVID-19 in one of the safest spaces stop you from taking care of yourself.
How was your experience around your own gynecological surgery, and how are you doing now?
My experience at the Center for Innovative GYN Care was amazing. Dr. D was my 2nd opinion doctor based on a referral from a friend. From the first call to weeks post-surgery, they took complete care of me. They saw me. Accepted me. Never tried to change me. I was not just a patient in a factory, being passed from one person to another. Instead, I was LaNail R. Plummer, a Black bisexual woman who is a mother, CEO, professor, and passionate community member. They completely saw me and treated me based on all my identities and not just a patient who needed a hysterectomy and cervix removal. Even now, I can call them, ask anything, and get the service I need. I can ask for advice for my wife, Maegan, or my daughter, Alyssa. I can talk about family history, concerns, and projections, and all my questions will be answered and addressed. I love that CIGC will encourage people to go there, especially marginalized communities who feel uncomfortable and disconnected in the mainstream healthcare systems.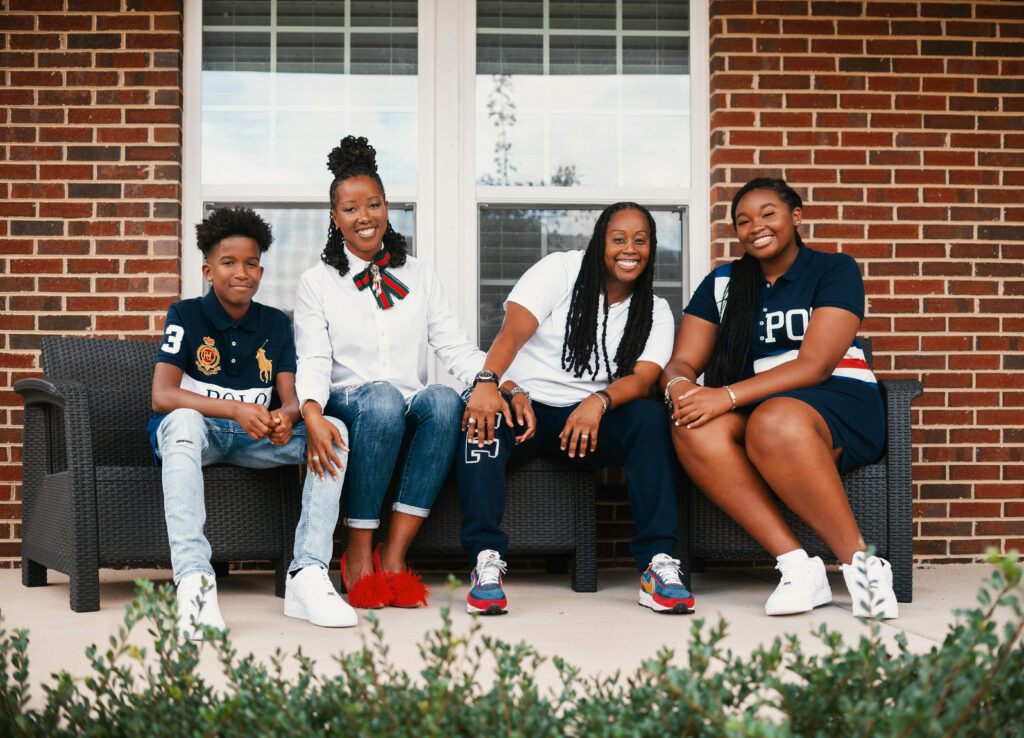 Stats are not good about queer women and their health — both their health in general and their access to care as many can't afford health care or feel discriminated against by the medical system. Thoughts on how to change this?
Listen, most people are afraid of us — not because we are scary or threatening but more so because they don't understand us. They don't understand our lives, our experiences, our partners. They don't understand our desire to live openly and unapologetically…but that is not our fault. My focus is not trying to change the healthcare system. It's on aligning my community with resources that have a history of supporting us. When thinking about our health, I'm not trying to trailblaze…I'm thinking about prioritizing our body, not making a statement. There's a time and place for that, but we must be healthy before we can fight! I know that the CIGC cares about our health, our bodies, our communities, and our unique and individual purpose on being on this Earth and this time and in these bodies.
---
About Onyx Therapy Group
Onyx Therapy Group is a Black, Woman, and Veteran-owned business composed of leading figures in the Mental Health field who are dedicated to addressing mental health issues and disparities in communities, organizations, and individuals in need. With collectively over 35+ years of experience in Mental Health work and Education and Skill-based practice, Onyx's team of counselors and consultants are dedicated to cultivating and strengthening the community through mental health practices. With locations throughout D.C., Minnesota, Maryland and Pennsylvania, Onyx is at the forefront of the Mental Health conversation, ensuring that each individual can attain emotional, spiritual, and cultural healing.
About CIGC
The Center for Innovative GYN Care® (CIGC®) was founded in 2001 by the world-renowned laparoscopic surgical specialists Paul MacKoul, MD, and Natalya Danilyants, MD. The advanced laparoscopic DualPortGYN® and LAAM® techniques were developed to improve surgical outcomes for women, providing a revolutionary approach to GYN surgery. Our innovative techniques simplify even the most complicated procedures for complex GYN conditions, such as fibroids and endometriosis. Due to exceptional patient outcomes, these techniques have been published in prestigious medical journals such as The Journal of Obstetrics and Gynaecology Research, The Journal of Minimally Invasive Gynecology, and The American Journal of Obstetrics & Gynecology.