Jonathan Bardzik serves up a Mother's Day treat
On May 21, global LGBTQ+ streaming network, Revry, is thrilled to inspire your tastebuds with its newest original series Jonathan's Kitchen: Seasons to Taste, a tantalizing 8-episode cooking show with gay storyteller, cook and author Jonathan Bardzik.
To celebrate Mother's Day, we're including one of those recipes here: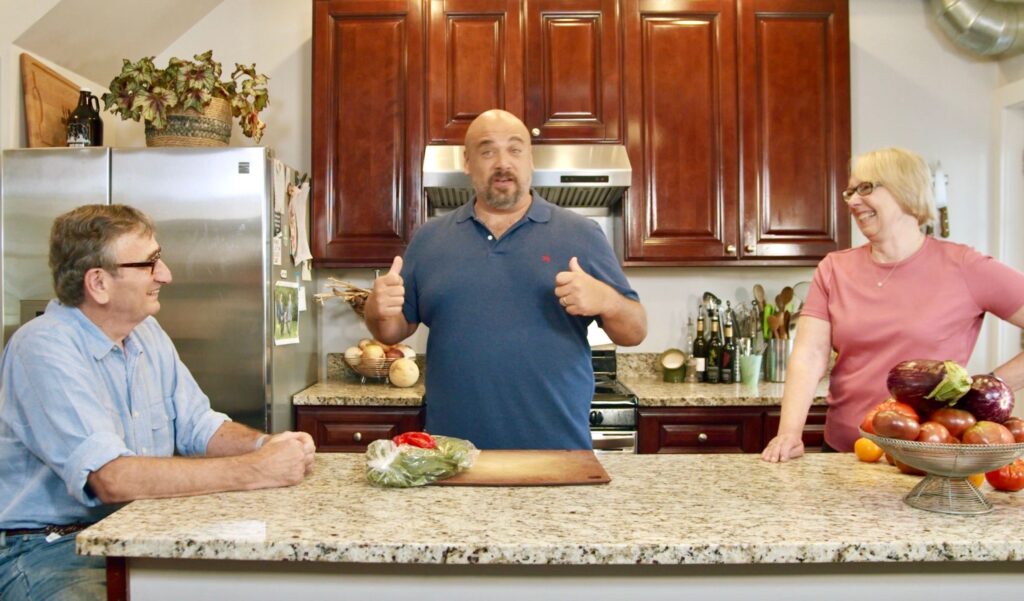 Corn And Zucchini Fritters
Serves 8
Sweet, fresh, crisp and piping hot – these corn and zucchini-filled, savory, summer vegetable "donuts" are made memorable with a pinch of curry powder. Are they an indulgence or eating your veggies? Who cares? They are a perfect small bite for a cookout or enjoy them as a meal with a large summer salad.
Ingredients:
1 medium zucchini
2 tbs olive oil
3 cups of corn kernels cut from 4 ears
2 eggs, lightly beaten
3/4 cup milk
1 tbs basil
2 cups flour
3 tbs corn meal
1 tsp baking powder
1 tbs sugar
1 tbs curry powder
1 Serrano chili, seeded and minced
4 cups oil for frying (see tip below)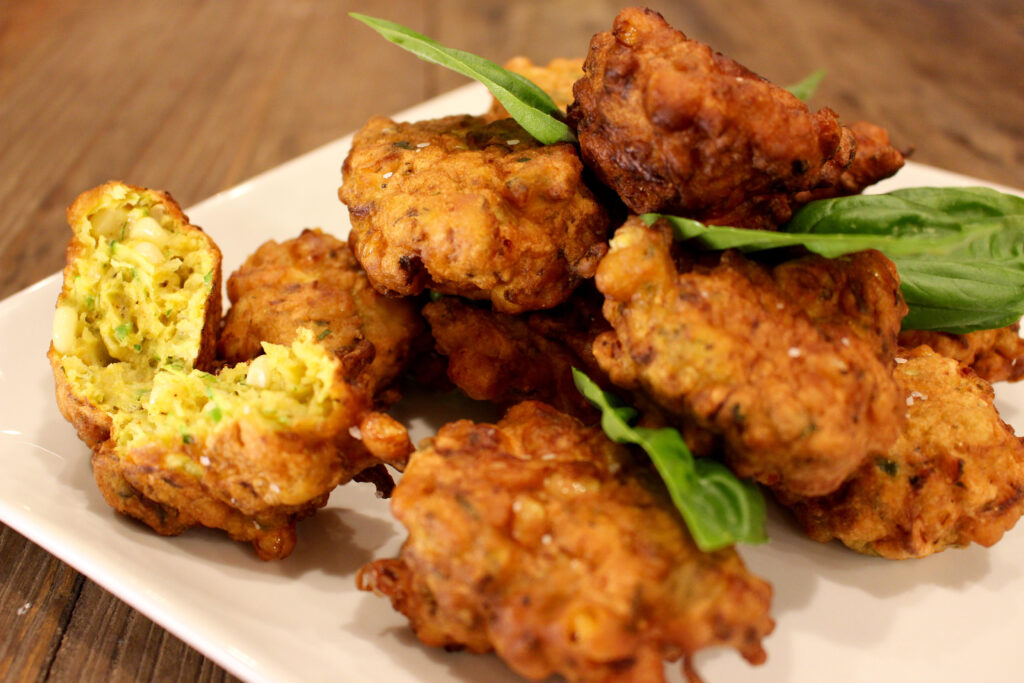 Directions:
Prepare zucchini: Grate zucchini on the large holes of a box grater. Toss grated zucchini with a pinch of salt and let stand in a mesh strainer for 20 minutes to drain. Then wrap zucchini in a tea towel and squeeze out remaining water.
Prepare corn: Warm 2 tbs oil in a 12" skillet over medium heat. Add corn and cook until beginning to brown on edges, about 5-7 minutes. Reserve.
Combine wet ingredients: In a medium bowl whisk together eggs and milk. Add zucchini and basil and mix well, separating the clump of zucchini.
Combine dry ingredients: In a separate, large bowl, whisk together flour, corn meal, baking powder, sugar, curry and a pinch of salt. Add corn and serrano chile and toss to coat.
Stir together wet and dry ingredients. Your batter should have a consistency of thick pancake batter.
Cook fritters: Heat oil over medium-high heat in a 4 quart saucepan. The oil is hot enough for frying when the end of a wooden utensil, or chopstick, sends up bubbles when dipped in the oil. With a thermometer you are looking for 350F. Add batter in 2 tbs drops to oil and fry, turning once. Drain on paper towels. Sprinkle with salt while hot.
TIP: What kind of oil should you use for frying? You want something with a high smoke-point that can tolerate the heat. Corn and vegetable oil both work well, but my favorite, flavor-wise, is olive oil. Good quality oils have a smoke point of more than 400F. Most deep frying happens around 350F.
---
For all the recipes in the show head to www.jonathanbardzik.com/jonathanskitchen. For Jonathan's book, which inspired the show, you can get that at Amazon here.
Jonathan's Kitchen world premieres on Revry May 21 at 4pm PST / 7pm EST and is then available anytime on demand at Revry.tv. The show is produced by Parrlime Productions & Tarnów Entertainment and directed by Jonathan Bardzik.
Jonathan's Kitchen: Seasons to Taste sponsors include Central Farm Markets, Five Ways Forward LLC, All-America Selections, Red Bear Craft Brewery, and Seasons Olive Oil & Vinegar Tap Room.