Jonathan Bennett and Jaymes Vaughan provide queer safe travel spaces
Gay power couple Jonathan Bennett and Jaymes Vaughan are currently gracing the front cover of Out Traveler and sat down with the team there to discuss their travel business.
Bennett is known to us, of course, as Aaron Samuels from Mean Girls, but he's also hosted shows on the Food Network in addition to being the Hallmark Channel's first gay lead in The Christmas House (2020). Vaughan, on the other hand will be familiar to fans of The Amazing Race where he appeared alongside fellow Chippendale dancer James Davis to take second place in season 21. Since then, he has gone on to host the entertainment news show Celebrity Page and is also fresh off filming The Real Friends of Weho for MTV.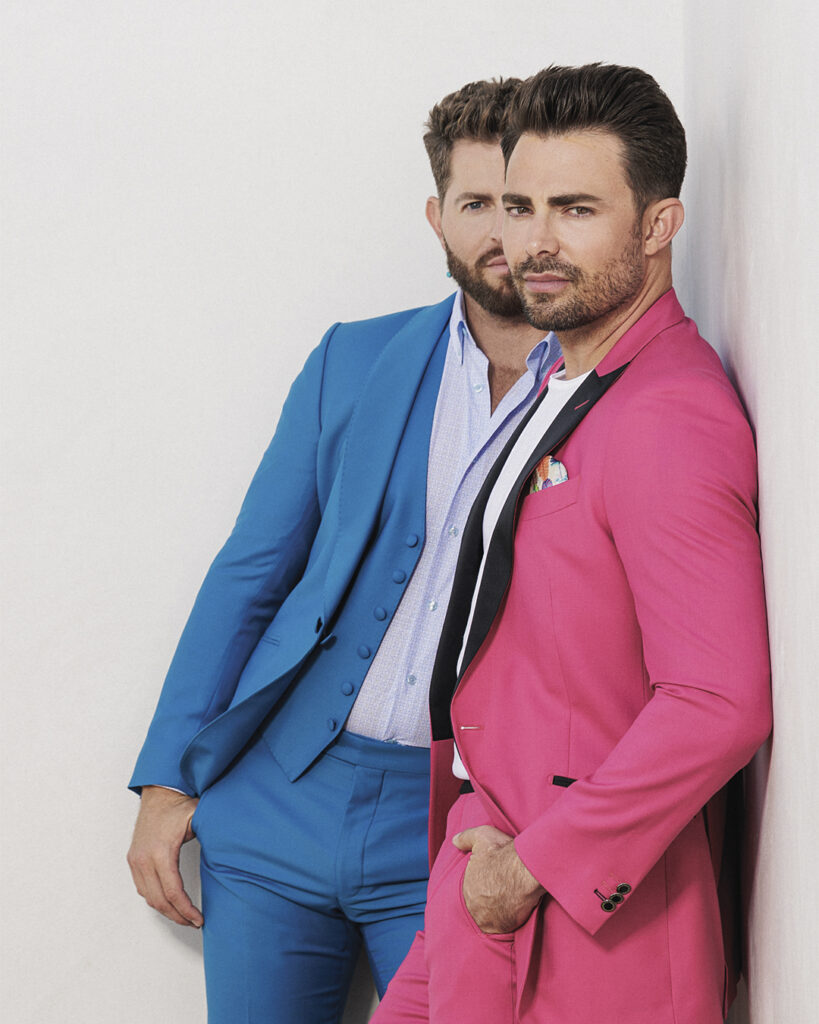 The couple, who were married last year at the beachside Unico Riviera Maya Hotel in Mexico, have always been passionate about travel. The pair share it as an aspirational goal for their marriage, to see the world together, and Vaughan through his tenure at The Amazing Race and with Celebrity Page is well-versed in the mechanics of it all. That's why it is no surprise that the two started OUTbound  travel together, an idea that came to them during the pandemic lockdown.
"We were sitting around the house and itching to go somewhere," Bennett recalled to Out Traveler. "We really wanted to see the world, but we wanted to do it with people that are part of the LGBTQ+ community. We went down this road and OUTbound was born."
Formulated in conjunction with travel expert Eric Hodgson, the team sought to create a safe space for queer people to see the world. What OUTbound does is they charter entire ships, riverboats or resorts for their events, so there is no doubt whatsoever that you are in a queer space and can feel free to be your 100% authentic self. All of their travel hosts are LGBTQ+ and the local tour operators hired for excursions usually are too. Don't be surprised if you see Bennett and Vaughan along on the trips either.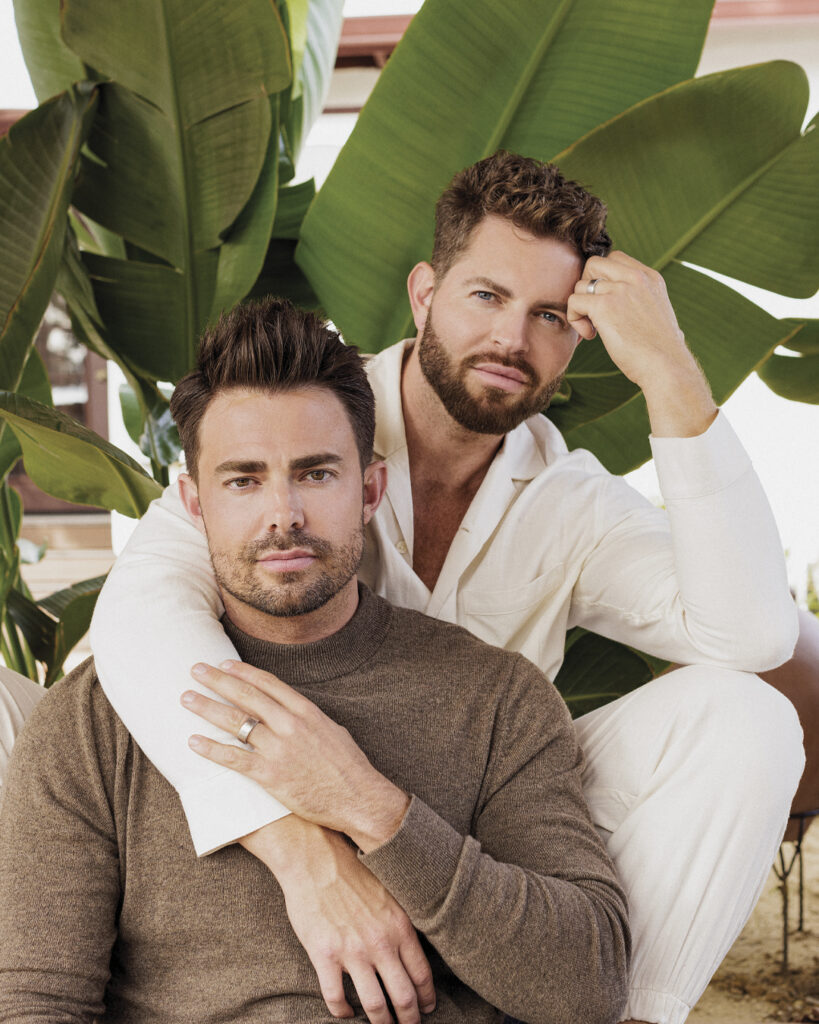 "Of course we're going on the trips!" Bennett assures. "OUTbound isn't just about the trips, it's about the family onboard. It's a safe floating Pride party that travels around the world, celebrating all the different colors of the LGBTQ+ rainbow."
"It's gay cruising that's not a circuit party." Vaughan adds. "We are fun. We are a safe space. We are these dream destinations that you want to go to. We do it all together as a family. Queer safe spaces are very important to us. It feels like our chosen family is doing this stuff with us, which is one of the most special things about being a queer person. People show up exactly for who they are. I can't think of anything more special than that."
As they settle into the new year, the couple is gearing up for a new season of exciting cruises and destinations such as a river cruise through the wine country of southern France, a Christmas markets cruise on the Danube, Pride celebrations in Budapest and Amsterdam, and a blended cruise-and-safari adventure in Africa.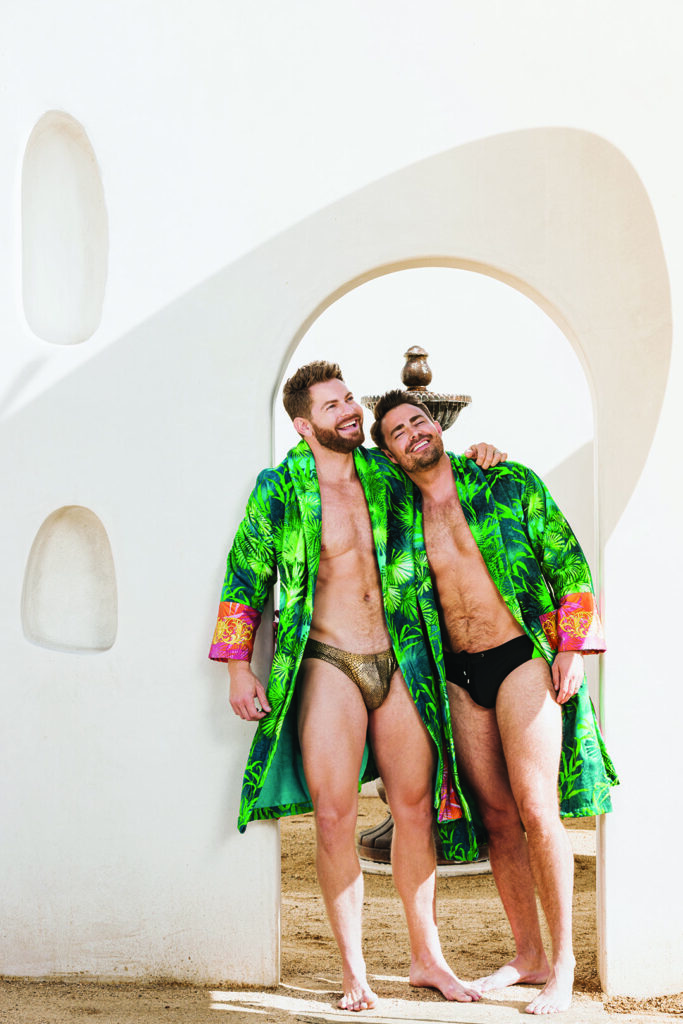 For more information or to book your spot on one of the excursions head over to OUTbound Travel.