Kinky Boots kicks ass in San Francisco
The Ray of Light Theatre returns for a  20th season and kicks ass with Kinky Boots, now playing at the Victoria Theatre through Oct. 8.
With a few technical hiccups on opening night, the troupe overcame them and delivered perhaps the closest thing to perfection you can find in a show.
Kinky Boots, which is also back in New York Off-Broadway, is an upbeat, self-positive story of family traditions and the family you make. Based upon a true story, this was first a non-musical movie with Chiwetel Ejiofor before becoming the huge musical that we know today with the lead role on Broadway played by Billy Porter, who won a Tony Award for his performance.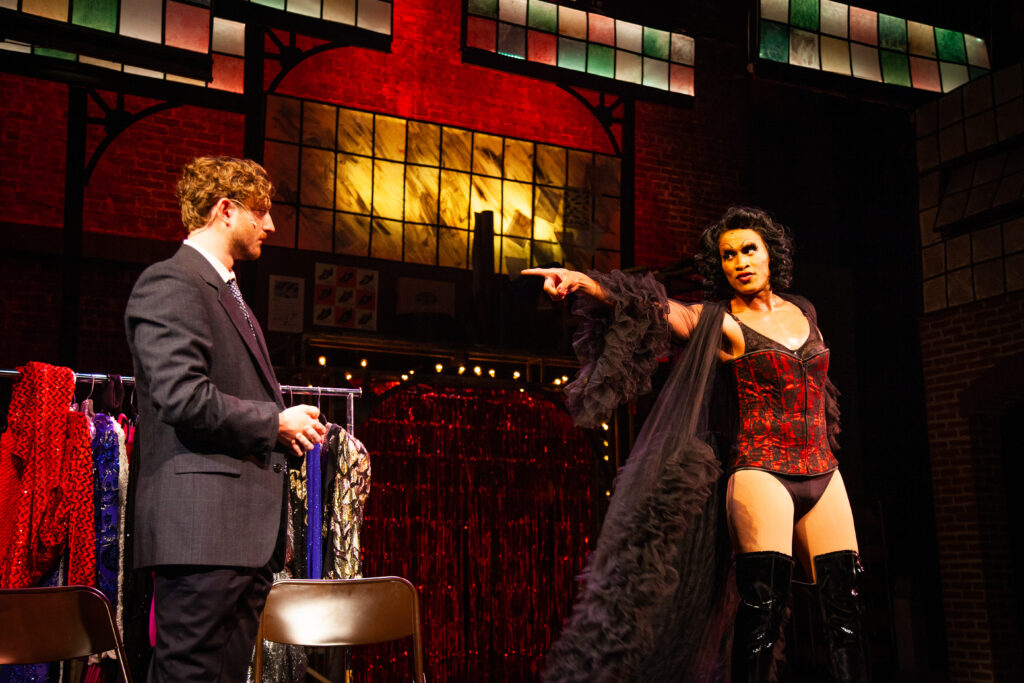 In fact, it won Tonys for Best Musical, Best Score (for Cyndi Lauper) and four other awards including Book by the gay icon Harvey Fierstein.
Pun intended, but taking on such a show and the role of lead character Lola are tough shoes to fill. But Marshall Forte was brave enough to make the role his own – and he is winning, strong and breathtaking — magic on the stage. The theatre nerd I am cannot believe I've never heard of him – but I will keep my eye out for him in the future. His Lola is vulnerable when needs to be and strong and powerful when it's called for.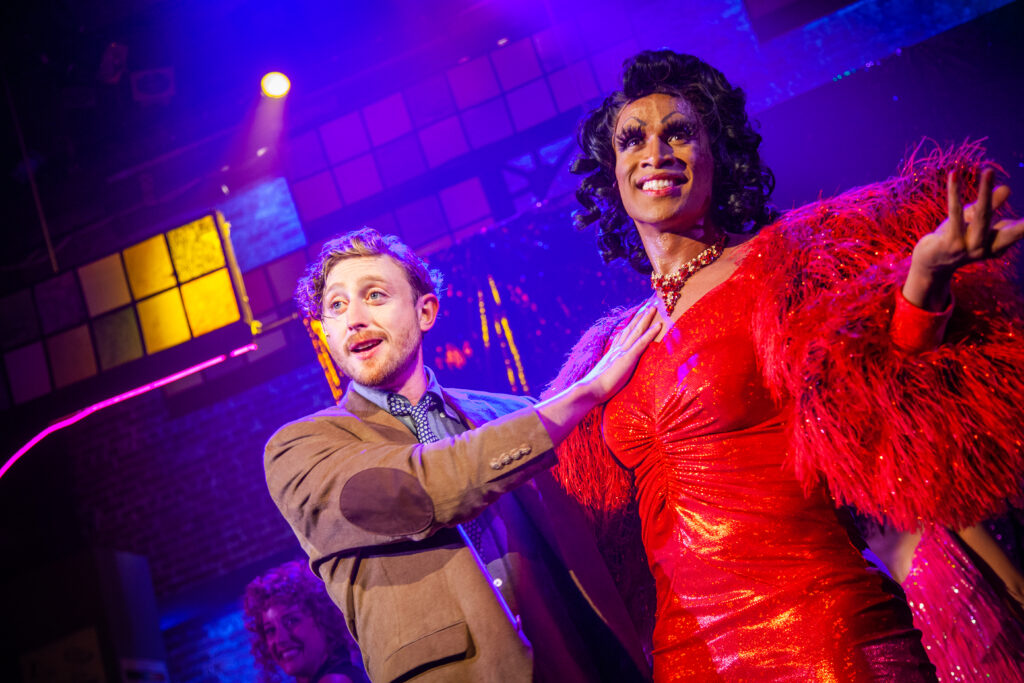 The other main character, Charlie Price, is usually overshadowed by the character of Lola but Jake Gale in the role of Charlie has a powerful voice of his own and, thus, his character doesn't disappear into the background of Lola. In fact, I think Gale's voice is even stronger and more layered than that of Stark Sands, who originated the role on Broadway (and also was Tony-nominated).
Further, every person in the cast is authentic and truly defines what teamwork is.  But I do need to offer a shout-out to Chanel Tilghman and Matt Davis in supporting roles that are able to stand out in an already excellent ensemble.
Wow, then there's Alex Rodriguez, a long-time ROLT actor, director and choreographer. This is his most amazing and accomplished production yet. He is able to make the stage seem huge with so many dancers on at once. Then, there's the scene with the conveyor belt. I never thought that scene can translate and be successful at the regional theatre level but I think Rodriguez has decided that ROLT is Broadway!
Scenic designer Eric Broadwater and the teams from Vanilla Meringues' make-up and Lexie Lazear's wigs are also at the top of their form. That stage is flawless from top to bottom in every aspect. Even small details like the shoe boxes with the Price & Son logo on them are amazing – did they make them? Is there a company who supplies the boots and other props from a "Kinky Boots" factory as this stuff is unbelievable. I can't say more about how I loved this "Kinky Boots" so I won't.
Stop reading this and go to https://sfkinky.org.