Kirsten Vangsness stars in world premiere of new play
Theatre of NOTE starts the new year with the world premiere of Kirsten Vangsness (Criminal Minds) starring as Nimrod in the world premiere of NIMROD by Phinneas Kiyomura and directed by Alina Phelan. 
NIMROD will open on Friday, February 10 at 8pm and runs through Sunday, March 19 at Theatre of NOTE, 1517 N Cahuenga Blvd (just north of Sunset) in Hollywood.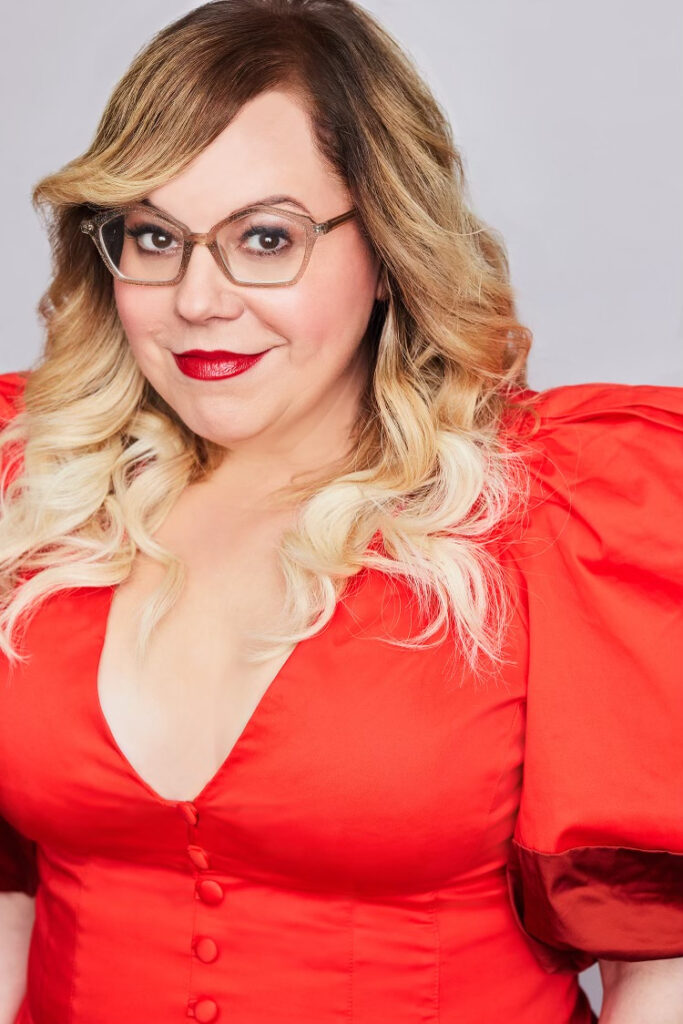 NIMROD is the meeting place between Julius Caesar and The Simpsons Movie.  It explores the breakdown of language (the fact that we're speaking two languages) in this tendentious modern political age—this age of stupid lies, un-fake fake news, alternate facts and real bone chilling tragedy. NIMROD is a brute farce written in verse! that follows an imagined final year of an uncouth, bloviating, orange hued president's administration from the point of view of the beleaguered First Lady. It's a wild ride full of betrayals, unexpected violence, grand soliloquies (larded with even grander fart jokes).
Kirsten Vangsness plays tech analyst Penelope Garcia on "Criminal Minds: Evolution" streaming now on Paramount +, this is her 16th season on the long running crime drama where she has also co-written four episodes.  Vangsness has been named as "one of TV's best scene stealers" by "Entertainment Weekly". In 2019 her play "Mess" (named by Neil Gaiman as his "favorite one-person show") was produced to sold out houses for Assembly Hall at Edinburgh Fringe. She is the recipient of the HRC Visibility Award, the Open Fist Excellence Award, and the L.A. Drama Critics Award for Best Actress. She has been a Theatre of NOTE member for over 20 years.
About the creative team
Phinneas Kiyomura is a playwright, screenwriter, actor and former skate punk from Long Beach, CA. His plays Lydia In Bed, Figure 8, Phrazzled, Supper and The Parents have been produced at Theatre of NOTE, Padua Playwrights, Sacred Fools and Bespoke Plays. He is a FIND Screenwriters Lab Fellow, an ABC Disney Writers Lab Alum, and has written for television (ABC, Freeform) and streaming (Amazon). Variety has called him an "impressively original voice."  His brother has called him a total ****. His graphic novel, 442 based on the real exploits of the 442nd RCT (the all Japanese American fighting force that helped liberate Europe during the Second World War) is available now. 
Alina Phelan has been a NOTE member since 1999 and has acted in and directed several plays here over the years. She had an incredible time directing Phinneas Kiyomura's last NOTE play, Supper, in 2017, as well as Possum Carcass in 2014 and a remount of NOTE's holiday classic A Mulholland Christmas Carol in 2012. As an actress, she was in For the Love Of (or, The Roller Derby Play) at CTG's Block Party and Theatre of NOTE. Other NOTE favorites: Rio Hondo, Entropy, Niagara Falls, Hamlet: The First Quarto (winner, Garland Award) and I Wanna Hold Your Hand. TV: Lucifer, NCIS: LA, How to Get Away With Murder, Grey's Anatomy and others. 
The cast of NIMROD will also feature Hiwa Chow Elms, Isaiah Alexander, Lisa Clifton, Shayne Eastin, Asha Noel Iyer, Sarah Lilly, Chloe Madriaga, Sierra Marcks, Edward Moravcsik, Josh Odsess-Rubin, Robert Paterno, Joel Scher, Niall Sulcer and Dan Wingard.
NIMROD will open on Friday, February 10 at 8pm and runs through Sunday, March 19 at Theatre of NOTE, 1517 N Cahuenga Blvd (just north of Sunset) in Hollywood.
Performances are Thursdays, Fridays and Saturdays at 8pm, Sundays at 2pm.  
Tickets are $25; students and seniors $20. Please visit www.theatreofnote.com to purchase tickets online and to view the complete schedule.