'Lady Boss: The Jackie Collins Story' streaming now on Netflix
Alexis Carrington on Dynasty might have had all the attention but Joan's sister Jackie was a force majeur in her own right.
Fresh off of its World Premiere at the 2021 Tribeca Festival where it debuted to critical acclaim, LADY BOSS: The Jackie Collins Story is now available to stream on Netflix.
The Laura Fairrie-directed film revisits the life and legacy of one of the bestselling authors of all time and reclaims her feminist value and "girls can do anything" motto before it was widely accepted and before the #MeToo and Time's Up movements shook the industry and questioned gender roles in American popular culture.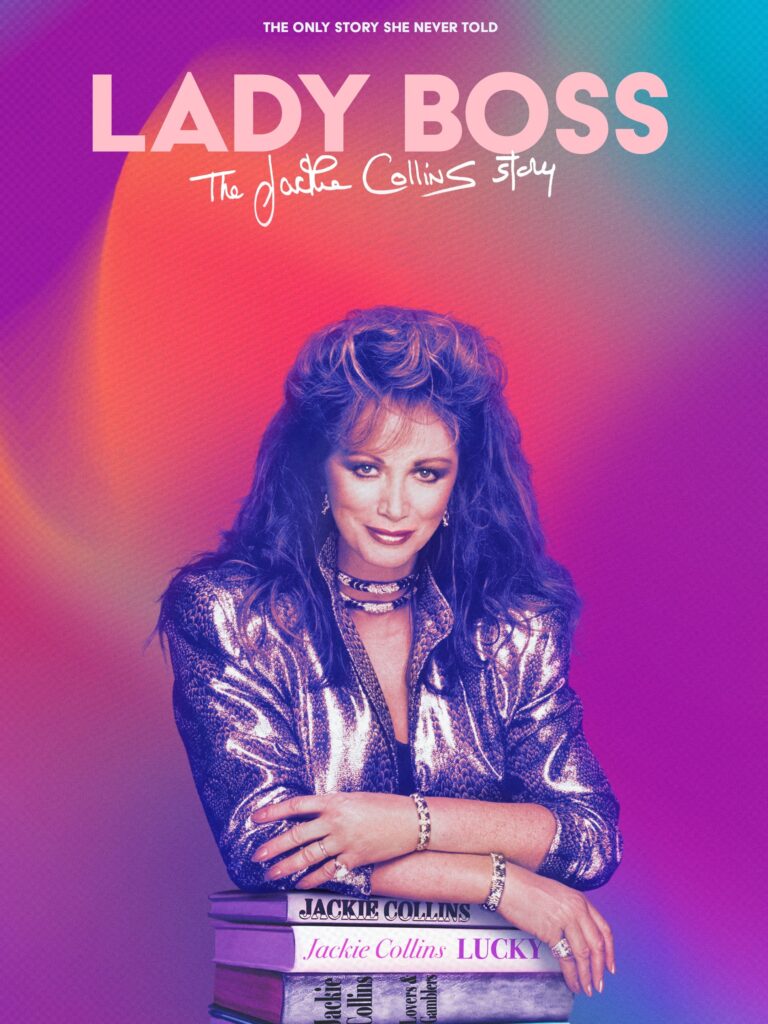 More than half a billion copies of Collins' 32 novels have sold in more than 40 countries; eight of her books were produced as popular movies. Her novels including The Stud (1969), Chances (1981), Hollywood Wives (1983), and The Santangelos (2015) continue to delight readers around the world, creating community among her fans, and generating debate among others over her self-styled brand of feminism.
She was a female superstar author long before JK Rowling. An expat Brit, she became synonymous with the lifestyles of the Los Angeles rich and famous and was known for her love of jewelry and all things leopard skin.
Collins considered herself a LGBTQ ally and rights advocate and since her debut book The World Is Full of Married Men (1968), she included gay characters in many of her books.
Director Fairrie crafts an intimate narrative with family photographs, home movie footage, audio recordings of Collins' novels, and even excerpts from Collins' personal diaries. The film spans Collins' life, beginning with a domineering father and a beloved, but sometimes distant mother.
Along the way, Fairrie interweaves interviews with Collins' cherished daughters Tiffany, Tracy, and Rory, and dearest friends, to yield a sometimes surprisingly vulnerable portrait of a relatable and complex woman, behind the fan-craved chronicles of Hollywood scandals and sex.
Fairrie follows Collins through her final days, including a determined return to London for a farewell to her beloved siblings, actress Joan and Bill, her sister-in-law, friends and confidantes. Most did not realize Collins was in her final days of breast cancer, and had secretly lived with the devastating disease for six years.