Landmark lesbian slides, The Dyke Show, for one night only at Leslie-Lohman
On Thursday, February 9, from 7 to 9pm, for the first time in 39 years, legendary lesbian photographer JEB will give a live presentation of the restored version of her original epic slide show, The Dyke Show, with a new introduction and epilogue. 
The Dyke Show will take place at The Lesbian, Gay, Bisexual & Transgender Community Center in partnership with the Leslie-Lohman. We are also proud and honored to share that the audio-recording from this evening will be used to complete the only video iteration of the work, that the Museum will acquire this video into our permanent collection, and that this video will be on view as part of Images on which to build, 1970s-1990s, an exhibition curated by Ariel Goldberg. The 5-year run of The Dyke Show started as a promotional book tour for JEB's self-published Eye to Eye: Portraits of Lesbians, which was recently released to wide acclaim by Anthology Editions. It will be for sale at the event.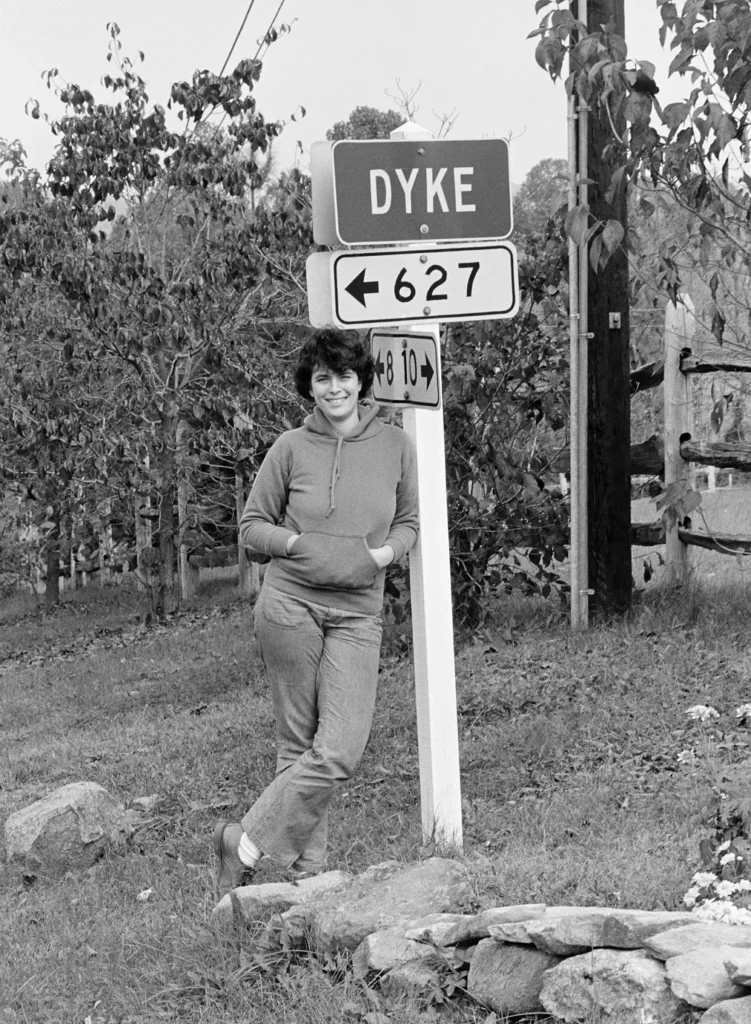 During the 1970s and 1980s, JEB's work was everywhere — in LGBTQ+ books, newspapers calendars, posters and postcards. She also brought her work to the public through narrated, informational and humorous slideshow presentations. From 1979-1984, JEB performed The Dyke Show more than 80 times to packed audiences at community spaces and universities across the US and Canada. Originally titled Lesbian Images in Photography: 1850–1984, the show includes portraits, documentary and erotic images by historic and contemporary photographers ranging from Alice Austen and Berenice Abbott to Tee Corinne and Leigh Mosley. JEB's narration is a unique fusion of art history, activist inspiration and stand-up comedy.
JEB's commitment to documenting community reminds us of the power and possibility of image making. Her work is included in our upcoming exhibit, Images on which to build, 1970s-1990s which Leslie-Lohman has co-organized with the Contemporary Arts Center, Cincinnati. Curated by Ariel Goldberg, Images on which to build, 1970s-1990s, explores the intersection of activism, education and media production in grassroots movements and will be on view at the Contemporary Arts Center until February 12, 2023. It will then travel to the Leslie-Lohman Museum of Art and be on view from March 10 until July 30, 2023. 
The movement work that JEB documents and shares isn't just a relic of the past – the fight for collective liberation is an ongoing struggle, and The Dyke Show is an opportunity to make this history live. We hope you can join us for JEB's Valentine to the queer community. 
RSVP to The Dyke Show Live! here.