Latina Christmas Special is back!
Bursting with laughs, more laughs, music, and escándalo (scandal), Latina Christmas Special returns to New York City at the SoHoPlayhouse for a seven show run beginning Dec. 7. 

The holidays can be a tough time for queer folks, with a lot of family tensions that would be better off dispersed with a few laughs. And who is more dramatic and loco than a Latinx family? Try these three hilarious, touching and surprisingly personal Christmas stories of holidays past told by three first-generation Latinas: the Mexican-American Valls, who hails from Laredo, Texas (Showtime's The Latin Divas of Comedy and "One of the Top 10 Funniest Lesbian Comics" – Curve Magazine); the Miami-born, Cuban-American Yanez (Margaret Cho's The Sensuous Woman); and half Mexican-half Lithuanian California native Russell (TruTV's Tacoma FD, MTV's Teen Wolf).
When these three sassy besties get together, it's 'the most wonderful time of the year' with non-stop laughter, fun, and of course, tequila shots! It's definitely NOT a silent night as they banter about everything from moms to cucarachas (cockroaches) to Farrah Fawcett and share their funny and intimate stories of childhood Christmas "dramas" that make them uniquely American, undoubtedly Latina, and above all…best friends forever.
"This show was created with the intention of shedding light on the universal truths of holidays past, childhood, and family, regardless of one's heritage", says Yanez (Creator/Executive Producer).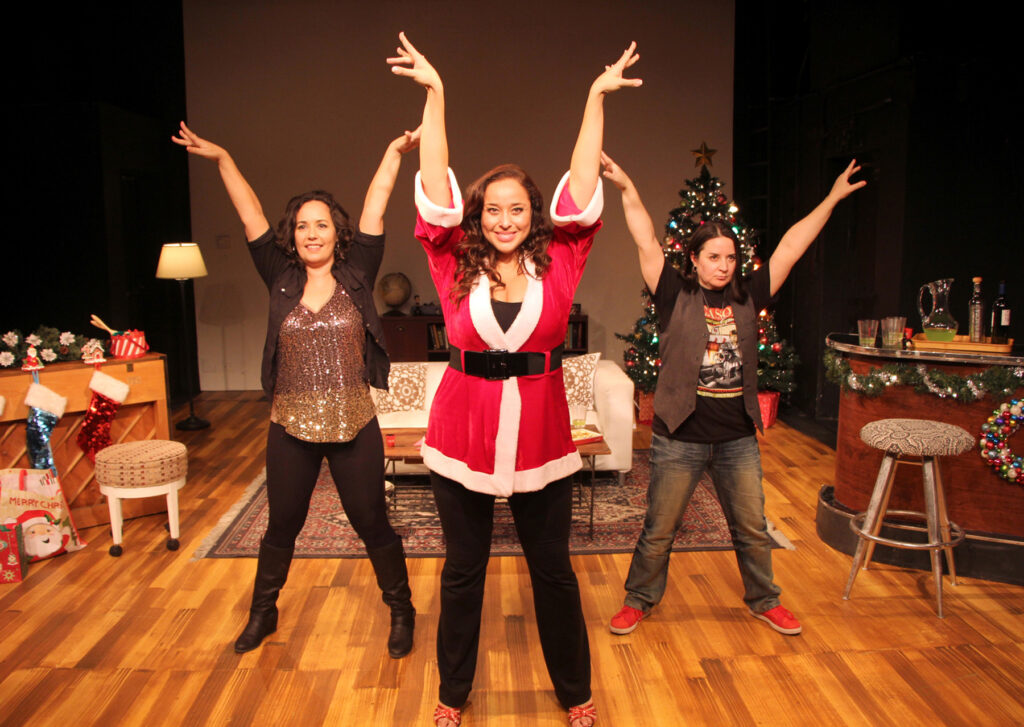 The opening performance will be on Wednesday, Dec. 7 at 9 p.m. and performances continue through Dec. 11. Thursday, Dec. 8 at 9 p.m., Friday, Dec. 9 at 9 p.m., Saturday, Dec. 10 at 3 p.m. and 9 p.m., Sunday, Dec. 11 at 3 p.m. and 7 p.m.
The SoHo Playhouse is located at 15 Vandam St., New York, NY 10013. For more information and to purchase tickets, call 212-691-1555 (Tues. – Sun. 4 p.m. – 10 p.m.) or go to www.LatinaChristmasSpecial.com.