Legendary soapie stars unite for Ladies of the '80s: A Divas Christmas
The holidays just got the diva treatment! Lifetime has unveiled the star attraction of its holiday slate, It's a Wonderful Lifetime, announcing the movie Ladies of the '80s: A Divas Christmas starring Loni Anderson, Morgan Fairchild, Linda Gray, Donna Mills and Nicollette Sheridan.
Filmed earlier this year, the movie follows five soap opera divas readying for a reunion show who take on playing cupid during Christmas to bring together their director and producer as they all learn the meaning of true Christmas spirit. The movie also stars newcomers Travis Burns and Taylor Ann Thompson. Christopher Atkins, Patrika Darbo, Alec Mapa and Donna Mills' real-life daughter, Chloe Mills, also star. Lifetime's full It's a Wonderful Lifetime holiday movie slate will be announced in the coming weeks.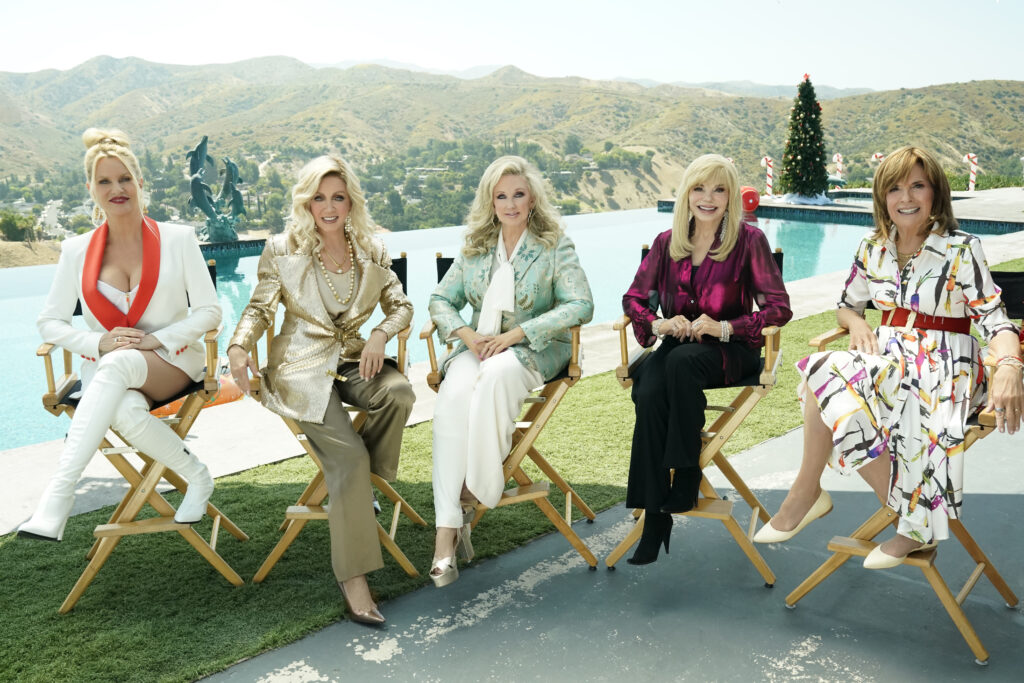 In Ladies of the '80s: A Divas Christmas, five glamorous soap opera actresses reunite to share the spotlight to shoot the final Christmas episode of their long-running soap opera. The producer, Alex (Travis Burns) and director Nell (Taylor Ann Thompson), who happen to be old college friends, do their best to keep things on the rails but as the ladies come together, old rivalries resurface that threaten to tear the whole production apart. With the show nearly canceled before it even begins due to the ladies' famous diva behavior, they reluctantly agree to set aside their differences and past secrets to "act" as if they all still love each other. When old sparks reignite between Alex and Nell, the ladies become eager to play cupid and conspire to bring the couple together. Along the way, the divas also discover that the love between them all is still very strong too.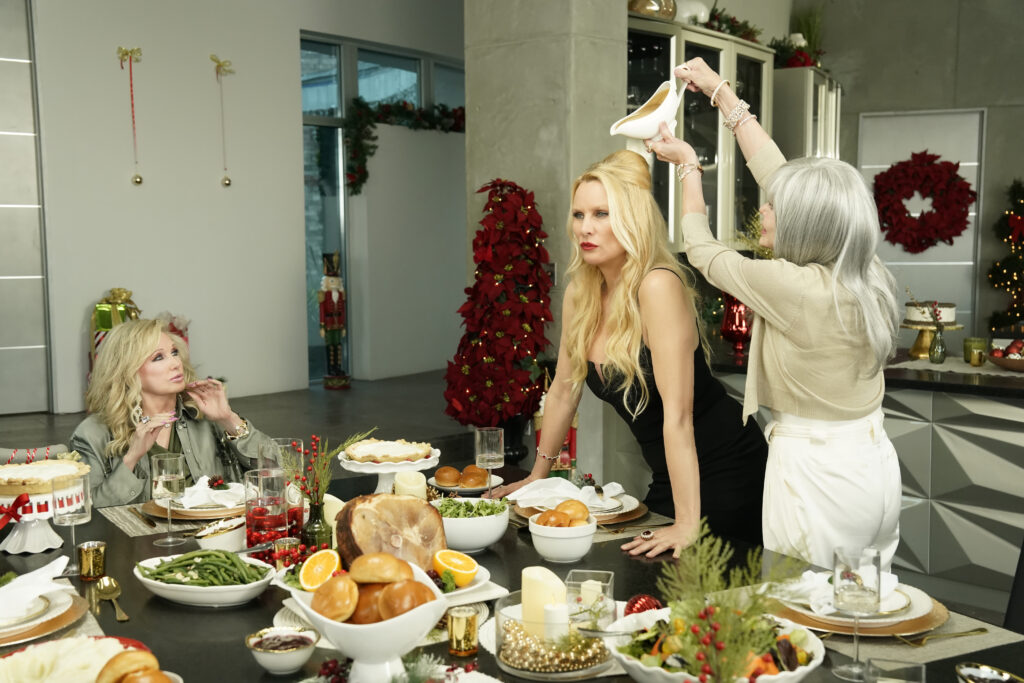 The movie's theme song "Ladies of the '80s" was written by Song Writer Hall of Fame's Steve Dorff and Michael Jay and is performed by '80s pop sensation Tiffany ("I Think We're Alone Now").
"The opportunity to bring together Donna, Morgan, Loni, Linda and Nicollette — five powerhouse women into one holiday movie — has been like finding the perfect gift under the Christmas tree," said executive producer Larry A. Thompson.
Ladies of the '80s: A Divas Christmas is executive produced for Lifetime by Larry A. Thompson (Liz & Dick, Amish Grace). Christie Will Wolf (Christmas on Candy Cane Lane, The Art of Passion) directs from a script by James Berg & Stan Zimmerman (The Golden Girls, Gilmore Girls) with Robert G. Endara II and Ed Polgardy producing.
Follow Lifetime Publicity on Facebook, Twitter, YouTube, Instagram and Tik Tok.