Leo Baker documentary creates deeper understanding of trans lives
Stay on Board: The Leo Baker Story takes a hard look at the cost of mainstream success.
In this particular case Leo is grappling with their authenticity as opposed to an extremely successful career in professional skateboarding; but it echoes stories we've seen and heard before, especially in Hollywood. How many actors have kept their sexuality a secret, and how many continue to do so out of fear of losing their marketability and livelihood? The same can be said for many people in the corporate world. The documentary is a powerful reminder that despite the progress we've made culturally with regard LGBTQ+ people, there is still a systematic bias against us that we must continue to bump up against.
For Leo (who uses he/they pronouns), they became trapped in the gendered world of sports where men and women are forced to compete separately. Starting their career at as a teenager, Leo was already winning competitions like Slam City Jam and the West 49 Canadian Open at the age of 15 in 2006. That same year they also placed third in world renowned X Games. Eying their success, the industry quickly tried to brand Leo as a rising star in competitive female skateboarding because they were assigned female at birth and sporting long blonde hair at the time. Almost overnight they were sponsored by huge brands and enjoying lucrative endorsement deals.
As Leo became older and more certain of their trans/nonbinary identity they became stuck. They were the primary breadwinner for their family and the money was not easy to turn down. Simultaneously, they had years of training and competition behind them doing something they loved which could all be swept away if they came out, all because their success was hinged upon them being one of the top 'female' skateboarders of all time.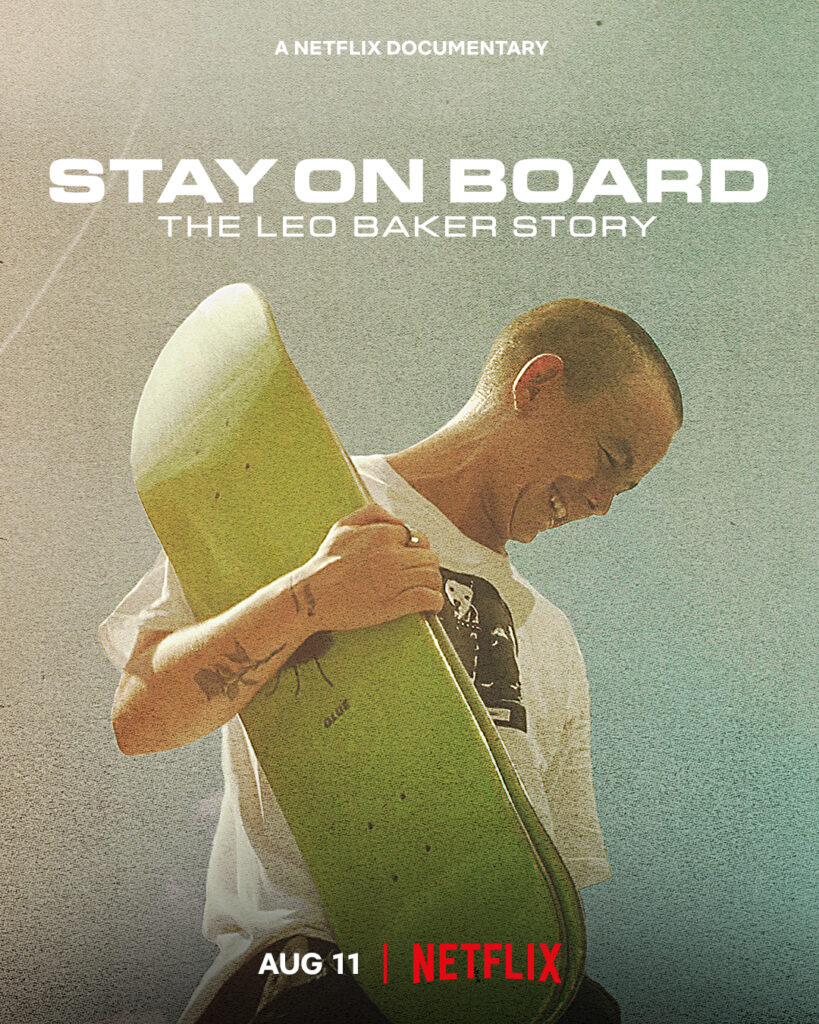 The film catches up with Leo as they begin their journey towards the 2020 Olympics as part of the first ever US team of female skateboarders to be competing in the event. As we get to know Leo, we understand that they never felt like a girl, even as a little kid. However, as their career took off questions of gender identity needed to be pushed away in order to keep up with the grueling demands of their profession. By 19, they knew they were trans and slowly started living their lives as such in private despite having to live as another person in the public arena.
The film does an outstanding job of placing the viewer in Leo's shoes. The sheer discomfort they were forced to endure at public events, being identified by a name and gender that was not authentically them was gut wrenching to watch. Their deep-rooted fears and concerns over if and when to finally transition put a face and a name to a struggle so many of us cis gendered people have no way of understanding. You can't help but feel Leo's disappointment every time they have to push off their own needs and desires in favor of a demanding career that shows no leniency or compassion toward their unique situation. The film really does a great job in creating the empathy so desperately needed for the trans community, especially nowadays.
The documentary also takes an honest look at the relationship between Leo and their girlfriend who is amazingly supportive, but vulnerable enough to admit to her concerns about what Leo's transition could potentially do to their relationship. Its inspiring to see how determined she was to see Leo through their transition, no matter what. It was reassuring to see the support system that Leo had built around themselves and it was good to see this aspect of a transitioning person's story.
As the film progresses you become fully aware of the building frustration Leo has endured for years, along with the anguish and sorrow it caused them. When they ultimately reach their final decision to resign from the US Female Olympic Skateboarding team and ramp up their physical transition you want to stand up and cheer! To then find out that Leo is not only surviving but thriving in the industry they love post coming out is the feel-good ending we all hope for.
It's often said in life that its 'the journey and not the destination' and that's the essence of what this film captures. You go into this knowing the final outcome to Leo's story, they are a public figure after all, but it takes away no enjoyment from the film. Longtime fans of the skater will learn new details about their career and life and newcomers will witness an inspiring tale unfold. Add this to your watch list immediately.
Stay on Board: The Leo Baker Story had its premiere at Outfest July 21 and will be released globally on Netflix August 11.