Meet the man behind Sassy Ass candles
Scented candles can be found in many stores and online, but good, gay scented candles with queer messages that bring a little light into your life are harder to come by. We caught up with Travis Manint, creator of SassyAss.co and LevityCandle.com to find out what's different about his queer candles.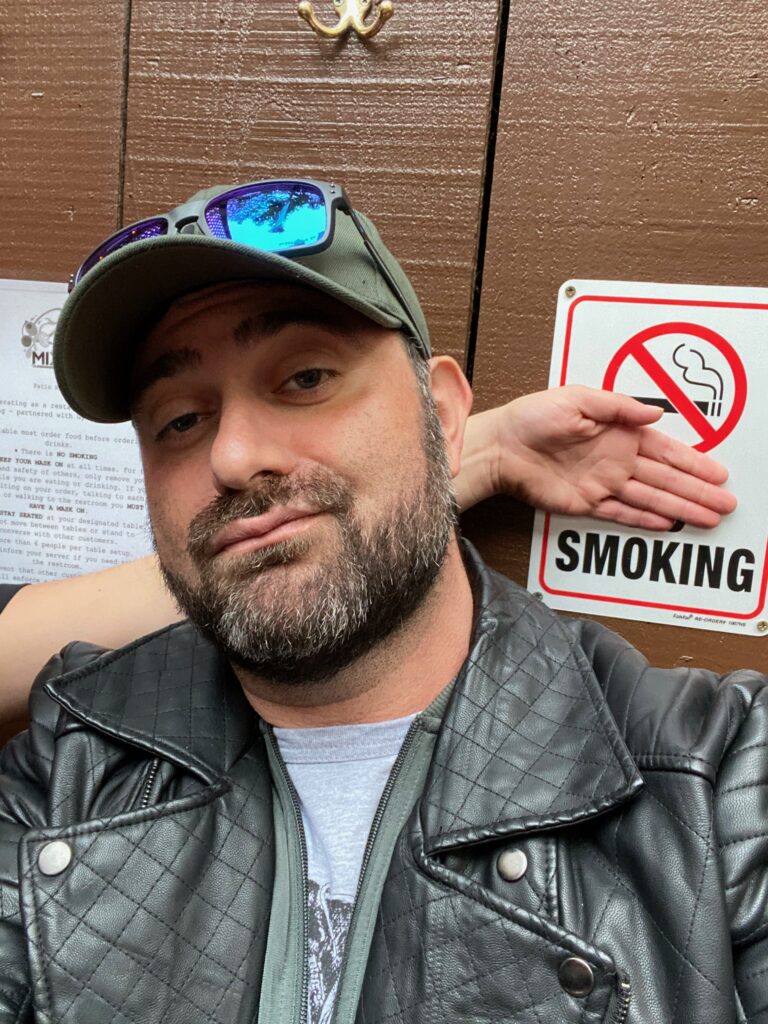 Tell us a little about yourself, Travis!
Travis Manint: I grew up in New Orleans, and the city's offbeat sensibility and Bacchanalian spirit have undoubtedly made their mark on the person I am today. I love good food, a great story, and finding beauty in nature and the created world. I have strong bonds with my family, and I am a proud and doting dog dad to two 1-year-old rescue pups, Jake and Ellie. I'm also passionate about the LGBTQ+ community. I work with a nonprofit that works to help teens facing housing and food insecurity, many of whom have been disowned because of their gender identity or sexual orientation.
We discovered you online and Etsy, for example, is a great way to get to find gay business people like yourself. But where do you find gay community?
Travis: So I live in suburban New Orleans currently. However, I've lived in some of the greatest cities in the country, including San Francisco, Chicago, Houston, Raleigh, and Atlanta, all of which have compelling expressions of the LGBTQ community. Across the board, I've found great friends and connections in the leather and kink community and through community service and volunteering.
Why did you start the two candle companies?
Travis: I started SassyAss.co and Levity Candle for a few reasons. I spent most of my career in marketing, producing work for huge brands such as Coca-Cola, IHG, IBM, Lowe's, and Mondeléz. After 20 years of the agency grind, I was severely burnt out. Then came the pandemic and everything came crashing down. My mental health was terrible, my relationship with my ex-husband fell apart, and I faced an existential crisis. I knew I needed to take a break and work on myself, so I moved back to New Orleans from San Francisco to rebuild and heal with the love and support of my family.
Self-care became an essential focus for me, and I found a lot of comfort and relaxation in using candles for aromatherapy. I had dabbled in candle making before and found it to be a unique and therapeutic creative outlet. Everything clicked into place when I was shopping online for a housewarming gift for my niece, who is discovering their identity in the queer community. Other makers had products in the marketplace, but none reflected my particular sense of style and humor. That's where the idea to turn this into a business was born. I saw an opportunity to create products I love and build something for myself instead of a company that didn't care much for my well-being or success.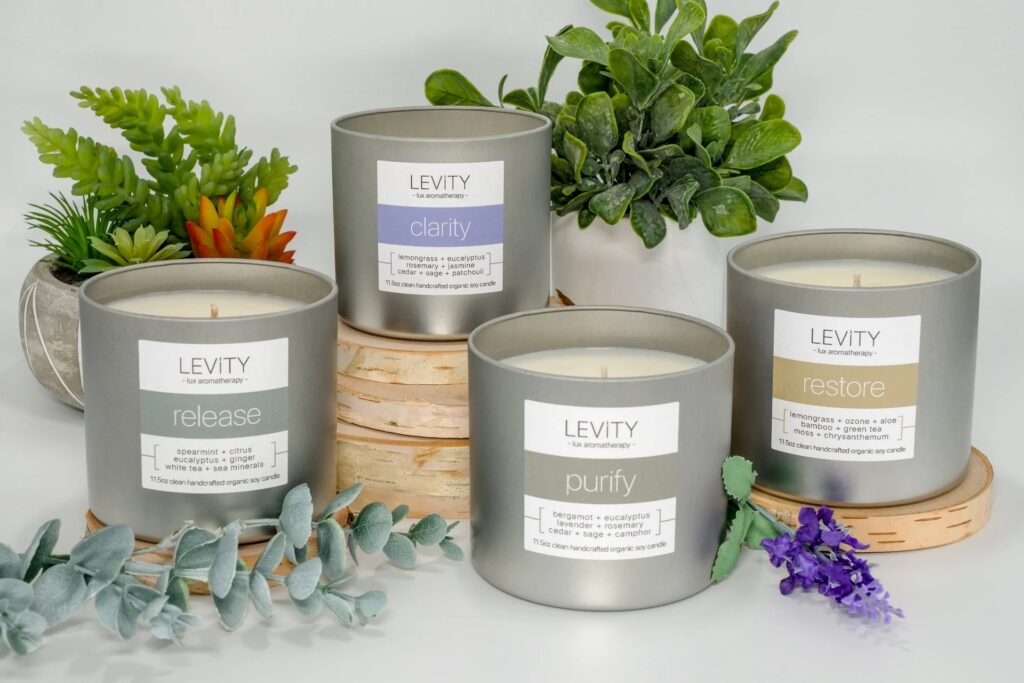 So I began product development in August of 2022, initially thinking I would create one brand with 2 product lines: Sass and Class. But the more work I did on developing the brand, the more I realized they needed their own space to express themselves. So two brands were born: Levity Candle, home of luxury aromatherapy candles, and her sassy sister brand SassyAss.co, the premium candle with an irreverent edge. I soft launched my products in October 2022, selling locally at some retail spots and craft fair popups. By the end of October, I was ready to launch e-commerce and got the brands up on their respective websites and SassyAss.co on Etsy. I got my first sale on Etsy on Halloween. I did about $5k in revenue in November, which was exciting because I didn't know how people would receive the brand. Then December came along, and the momentum was incredible! I ended up doing about $23k in revenue for December, which was absolutely stunning for my second month in business.
What are the key points of difference between your products and the many candles available in the marketplace?
Travis: My brand experiences center around quality, craft, and customer experience.
I set out to create the best quality candle that I could make. For me, that means a candle that burns clean, is nontoxic, minimizes allergens, and is natural and sustainable. So, for example, my candles don't contain paraffin wax (sometimes called mineral wax). This petroleum derivative releases toxic chemicals when burned. These chemicals can include acetone, benzene, toluene, and formaldehyde, all known to cause respiratory problems and other health issues. They're also free from phthalates linked to various health problems, including reproductive and developmental issues, asthma, and allergies. And they're free from parabens and heavy metals, which can be found in many popular candle brands. Instead, I use natural American-grown soy wax blended with premium essential oils to create the highest quality candles across both brands.
In terms of craft, I take great care to create an experience with each candle I sell. The fragrances are each uniquely designed by me, blended by hand. I design my fragrances to be complex but accessible, with a strong presence that doesn't overwhelm in that headache-inducing way that some scents can hit. I'm sensitive to fragrance, so each one is something that I would burn in my own home. I also take great care when it comes to the aesthetic quality of the designs, from the container to the label, so that it's a product that looks great in your home.
I want my customers to love what I sell, and I'll do whatever it takes to ensure I can carry through with my brand promise. As a result, my shop consistently receives 5-star reviews. That shows that I live up to my customer experience ideals through my quality products, quick shipping, communication, and the joy people get from receiving a gift from SassyAss.co.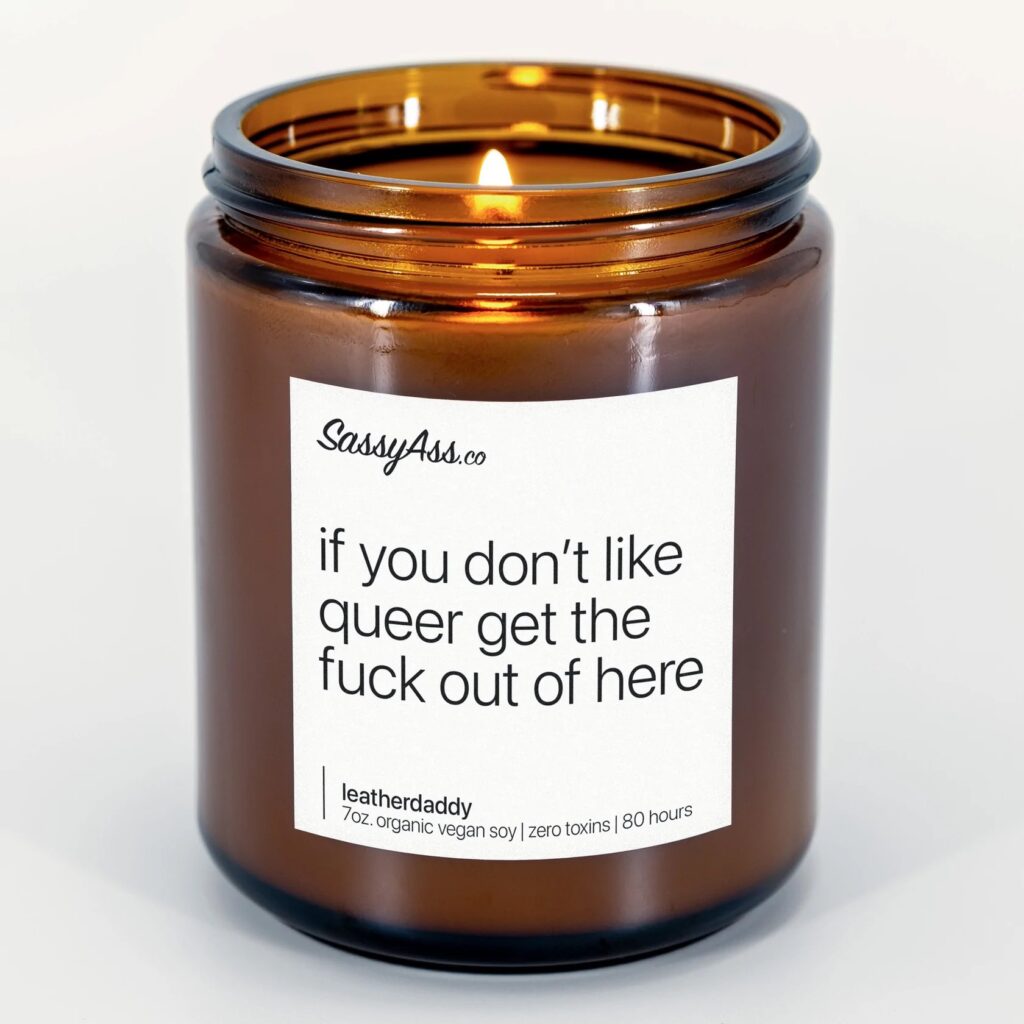 Who comes up with the hilarious slogans/phrases? I am assuming from our discussion above it's you, or do you have a team?
Travis: I'm a one-person operation and come up with everything myself. So I keep this insanely long note in my notes app that captures all the crazy ideas coming to mind. And really, the phrases are the X factor for me. That's where my self-expression comes front and center, and I get to push boundaries and go places a lot of others probably wouldn't dare to go. But it's proving to be a winner, baby. I get to create moments in people's lives where they can express themselves and their values in a fun, unique way. I get a kick out of watching what people order and imagining the belly laughs and devious grins when someone opens up a package from SassyAss.co. I love that I can bring joy to friends and lovers through something I create.
Stay Sassy! Visit SassyAss.co and LevityCandle.com.