Listen to this smooth new track from Claire Littley
New single "I Don't Like The Rain" is the first release from Claire Littley's forthcoming EP which follows an impressive run of six consecutive singles from August last year, all written and produced by Claire.
"I started writing this song last Summer after three very long weeks of non-stop rain in London… But this is a song about everything in life always continually changing," says the British self-produced pop singer. "We all know life can be tough sometimes and it's been a difficult few years, but good times always come back eventually. Just like the weather, sunshine always follows the rain."
"I Don't Like The Rain" is a beautiful, heart-wrenching song full of soul and emotion, smooth harmonies and classic, Sade-like, super chilled vibes.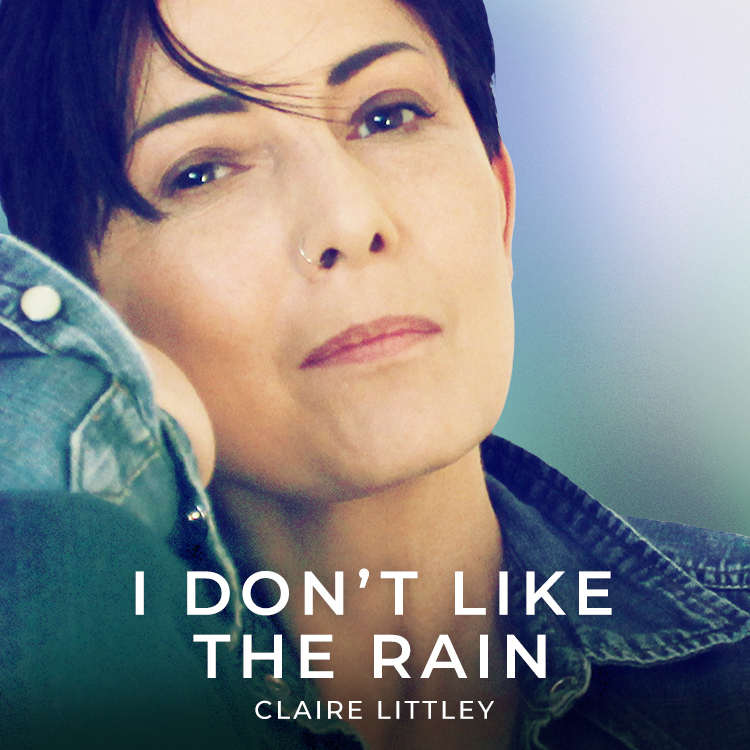 We caught up with Claire to find out more about the song and her forthcoming EP.
What was the inspiration for this song? It's a little more down tempo and moody just like a few rainy days that make us reflect inwards. What's been going on for you lately and where did this song come from?
Claire: I started writing "I Don't Like The Rain" last Summer—we'd had three weeks of non-stop rain in London. The analogy of emotions being like weather — joy/pain, sunshine/rain — isn't a new thing, but this constant rain was really affecting my mood. I really don't like the rain, but I'm aware that it's a necessary part of a cycle. Just like the sad times in our lives; stormy weather shakes things up but after we appreciate the good times and the sunshine so much more.
In terms of musical influences, you have a Lisa Stansfield, Sade vibe. But who else inspires you in terms of melody and style? And why is this sound – R&B/Soul/Pop – your jam?
Claire: Ah, Sade… I loved all her albums, beautiful voice and effortless cool. Her music is timeless. I'd love to write songs that stand the test of time. Being compared to her and Lisa is an honor. No complaints here! I remember being a student and dancing around the Halls of residence at university in Preston (studying design) with my Spanish roommates to Lisa's "All Around The World". What a classic song and full of wonderful memories of those uni friends.

All the Motown and Philly greats were big influences too. I love a soulful voice full of emotion and for me it's always been mostly Black artists whose voices especially resonated most with me.
Production: Many artists are doing their own now especially for the demos. How proficient have you become at total production and is it fun?
Claire: I'm becoming more proficient with each release I think … I am always learning! I watch YouTube video tutorials for breakfast a lot! lol! As you know, I've only been writing my own songs for just two years and releasing songs since August '21. I've had a huge learning curve with both Logic and Mashine which I'd never used before. I'm very techy and learn fast — so that helps — I think being a little older also gives me the patience I maybe wouldn't have had in my younger years. There are many positives with becoming older that we don't always recognize or celebrate…as all the Queer Forty readers know.
For those of us who live Stateside, can you tell us a bit about your local queer scene and what we could enjoy in your neck of the woods if we visit – bars, clubs, etc.
Claire: London has always been where you wanted to be if you identified as LGBTQ+, especially if you grew up in a small village like myself… In all honesty I've not been on the scene very much at all. I've had very little spare time. Juggling my design job and trying to progress and develop my music takes up a lot of time and energy. I also started dating a lovely lady a little while back. So priorities have to change. I absolutely want to get to the live gig part! Excited to play my songs and connect with people in a real way vs social media and messaging.
When is the EP coming out?
Claire: "I Don't Like The Rain" is one of the first songs from the EP. I'm still deciding whether to release another song or two from the EP and possibly include 'acoustic' simplified / alternative versions of those songs as an added bonus when it's released. Honestly, sometimes the amount I'm trying to do can be overwhelming… So to not add more pressure to myself, all I will say is there will definitely be new music very soon!
Visit ClaireLittley.com.