Los Angeles LGBT Center honors Transgender Day Of Remembrance, victims of Colorado shooting
On the evening of November 21, the Los Angeles LGBT Center held a candlelight vigil to honor Transgender Day of Remembrance (TDOR) and the victims of the Colorado Spring Shooting.
The evening of community support and healing was designed to not only remember those we've lost, but to raise awareness about the constant stigma and discrimination experienced by the TGI/ENBY+ community.
Transgender Day of Remembrance is a solemn occasion where our community names and honors the members of our trans and gender-nonconforming family who we lost to senseless acts of violence. At least 32 transgender or gender non-conforming people have been killed in the U.S. this year, though the actual number is likely to be even higher due to underreporting.
Photos: The Los Angeles LGBT Center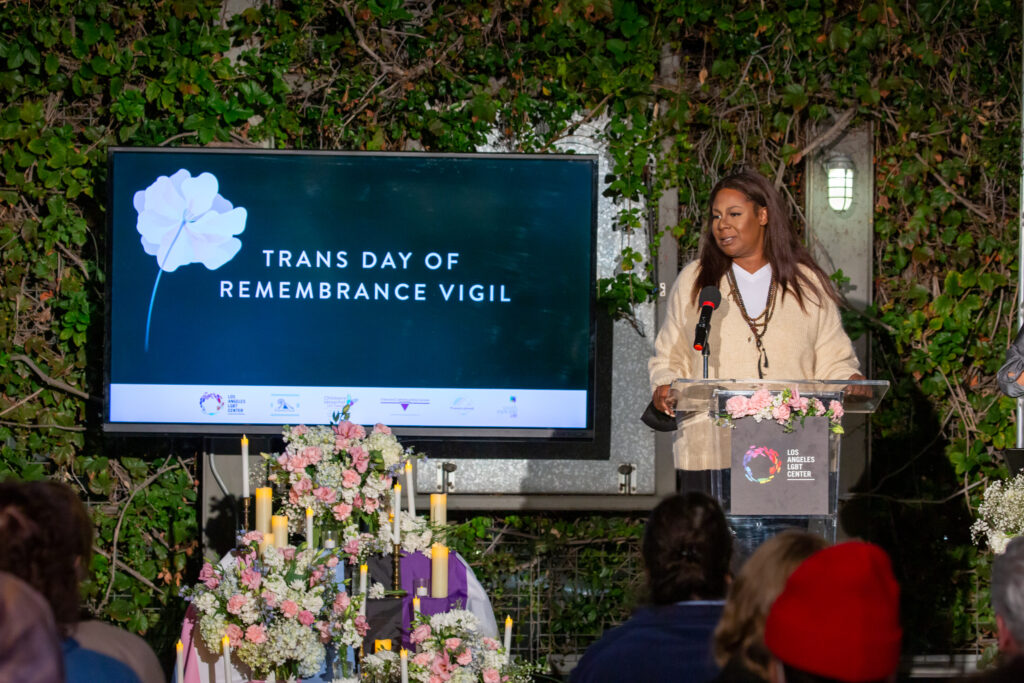 "We refuse to let violence rob us of the possibility to gather, to love each other, and to dream together in solidarity," said Trans Wellness Center Program Manager, Mariana Marroquin. "We gather because we must remember what is worth fighting for. For now, we commemorate. We tell the stories of the ones we lost. For tonight, that will be enough."
This year's vigil comes amid a rise in anti-LGBTQ+ and anti-transgender legislation across the country. Since the beginning of 2022, at least 13 states have enacted anti-transgender legislation targeting trans youth, school curriculums, and doctors who provide safe and affirming medical care.
This year, TDOR came the day after the senseless shooting in Colorado Springs that left five dead and more than 25 injured. The vigil also held space to mourn those who were killed at Club Q and to call out the the increase in anti-LGBTQ+ violence, rhetoric, and political scapegoating in the United States.
"The Center will honor the lives we have lost by taking continued action to protect our community from all forms of anti-LGBTQ violence," said the Center's CEO, Joe Hollendoner. "Whether that's by preserving and expanding the sacred spaces like Trans* Lounge where our community can come together to be safe, continuing our advocacy efforts to address anti-LGBTQ legislation and rhetoric, or caring for survivors of hate crimes through our anti-violence program, the Center will do everything possible to make sure another queer or trans life is not lost due to hate. Recent events have served as a painful reminder that our local and national anti-violence work remains urgent."
The TDOR event was organized by the Center's Cultural Arts, Trans* Lounge, and Trans Wellness Center teams, and was supported by community partners Bienestar, TransLatin@ Coalition, Children's Hospital Los Angeles, Friends Community Center, and Youth Moving On.