Make your pumpkin spice latte at home for half the price
It's that time of year! Though jokingly touted as a 'basic beverage', there is no denying that many of us lovingly curl up with our pumpkin spice lattes come the fall.
Nothing quite harkens to cool fall days, corn mazes, and apple picking like this autumnal mainstay.
That being said, the cost of this beloved coffee confection has been steadily on the rise. Shockingly, the drink has increased by nearly 4% since last year, now costing between $5.45 and $5.95 at Starbucks, dependent upon location.
On food delivery services such as Uber Eats, a short size of the drink will cost 8% more ($5.95) compared to its larger tall size, which starts off at $5.45 if purchased in stores. The largest size of the drink will cost 25% more at $7.25 per drink if purchased via Uber Eats – this also excludes delivery fees.
Following the drink's relaunch in August, worldwide searches for 'Pumpkin Spice Latte recipe' increased by 570% from the beginning of the year to now (October 2022). This trend occurs annually, as searches for the term peak as the drink becomes available in cafés, and as the season changes from Summer to Fall.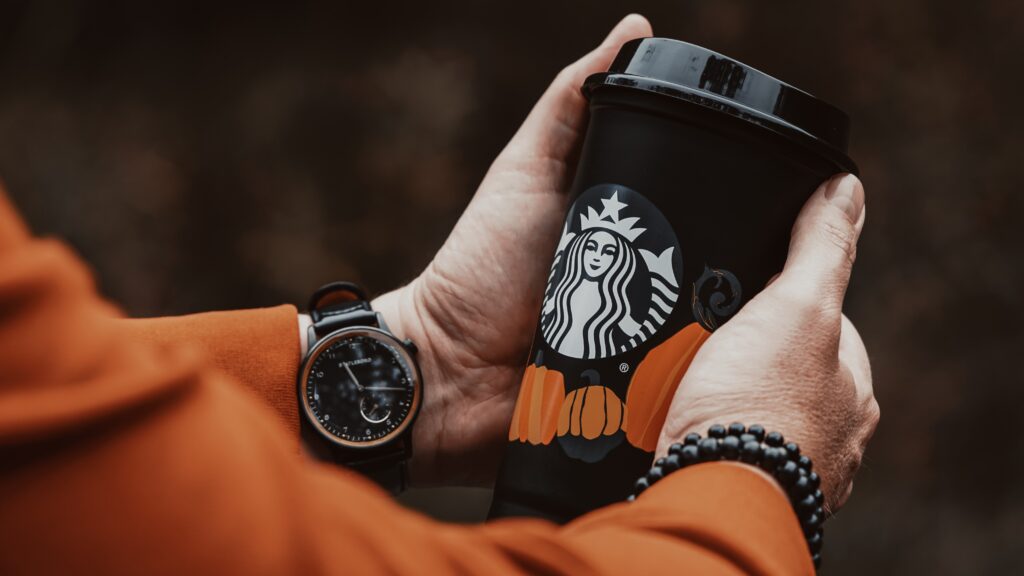 Following this discovery, food experts, Food Fire Friends, have investigated how much it would cost to make a Pumpkin Spice Latte at home. The price for one serving of the drink has been calculated using ingredients sourced from Target.  
The homemade variant costs 56% less compared to Starbucks. The price comes up to $2.37 or $2.46 if using a plant-based milk alternative.
Ingredients:  
– Whole Milk/Plant-based alternative – price per 1 cup $0.62/$0.71
– Pure Pumpkin Puree – price per 1 tbsp $0.09
– Granulated Sugar – price per 1 tbsp $0.02
– Vanilla Extract – price per ½ tbsp $1.03
– Coffee – price per 30mls $0.55
– Pumpkin Pie Spice blend – price per ¼ tsp $0.06
Method (for one serving): 
– Preheat your oven to 180°C and line a baking tray with parchment.  
– Cut your pumpkin in half and scoop out the seeds – you can keep these to roast or discard. 
– Brush the inside of the pumpkin with vegetable oil (optional) and place cut side down on the baking tray. Pierce the skin with a fork to allow steam to escape during baking. Place into the oven and roast for 40-50 minutes or until a fork can pierce the skin with ease. Allow to cool. 
– Once the pumpkin has cooled, scoop out the flesh and place it into a food processor. Puree the pumpkin till smooth – you can add a few drops of water if the machine is having trouble pureeing.  
– When ready to make the latte, add the milk, pumpkin puree and sugar to a saucepan and heat over medium. Do not boil this mixture, as the milk -can curdle.  
– Once the mixture has heated through, add in the spices, vanilla extract and freshly brewed 30mls of coffee.  
– Stir and then pour into a mug and enjoy!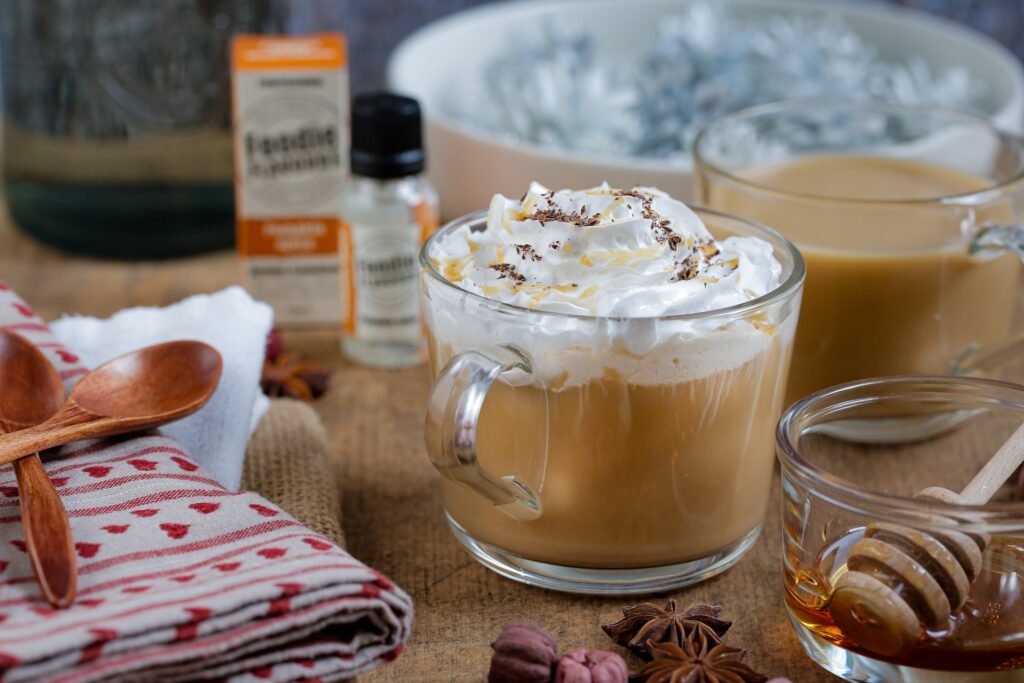 Products used in this recipe (feel free to substitute as desired):
Horizon Organic Whole Milk/Oatly The Original Oatmilk
Libby's 100% Pure Pumpkin
Good and Gather Granulated Sugar
McCormick Pure Vanilla Extract
Folgers Classic Medium Roast Coffee
Good and Gather Pumpkin Pie Spice blend
For more recipes and tips on grilling, BBQ and equipment head to foodfirefriends.com.