Mariel Buckley shoots for the moon with new album
LGBTQ Canadian artist Mariel Buckley's upcoming album Everywhere I Used to Be is out on August 12 and we are here for it.
Produced by Marcus Paquin (Arcade Fire, Julia Jacklin), Buckley's second album is a journey to selfhood, personally and creatively. The first song "Shooting at the Moon" has been released as a single via streaming platforms HERE and as a music video HERE. In the toe-tapping alt-country tune Buckley taps into the soul of Americana as pioneered by the likes of Lucinda Williams, singing she is "queen of the one-sat room" and in the chorus she sings, "I want to be the underdog…shooting at the moon."
"'Shooting at the Moon' is a fun little ripper of a song about the trials and tribulations of touring as a mid-level Canadian musician and battling with the inevitable ego of being somebody who works on stage," Buckley says.
Buckley's second single "Driving Around" is equally good. Watch it here:
Buckley is a master at taking one of America's favorite musical genres and tweaking it to articulate the pain and longing of being an outsider. She has explained: "When you grow up as the town freak, you get used to hiding who you are to become more palatable for those around you."
Now, she's pushing her music to fully express her authentic self. In an artist statement, Buckley recently wrote:
"Beyond the queer thing, I already don't fit the standard bill for acceptable female entertainers as it is. I have a lot of opinions that don't jive with Norman Rockwell's America, so to speak. It's important to me that people see me as a different offering in the public eye, authentically and deliberately. There are a lot of people like me, and I want them to hear this record more than anyone."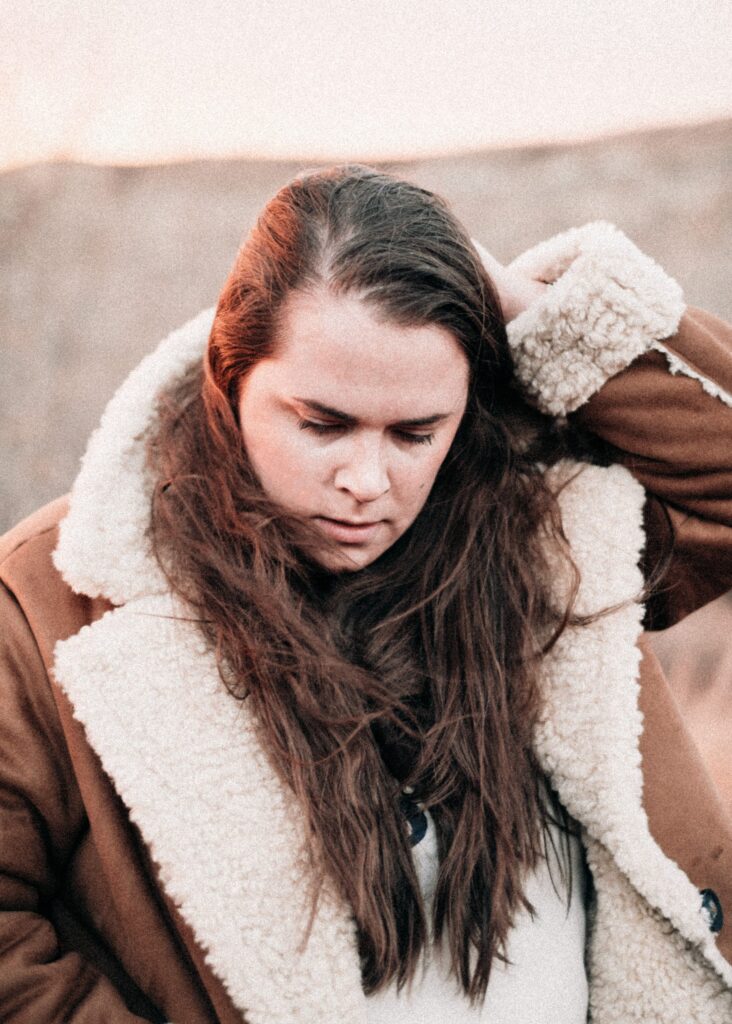 Everywhere I Used to Be is Buckley's follow-up to her debut Driving in the Dark (2018), which garnered critical acclaim from numerous music outlets. Buckley is now back on the road after a two-year forced hiatus, and ready to bring her heartfelt music to as many corners of the world as she can.
In producing the album Paquin made an intentional move towards contemporary approaches to each song, for example, in "Whatever Helps You" is more country futurist than traditional country; "Neon Blue" features '80s synth chords that transition into a pulsing rock beat; and "Hate This Town" has a literary feel – "Strip malls, local bank / Street lined up with neon crosses" as does "Horse Names Nothing": "Just sold that old wagon we dented / Rocks kicked up, scratched off the paint".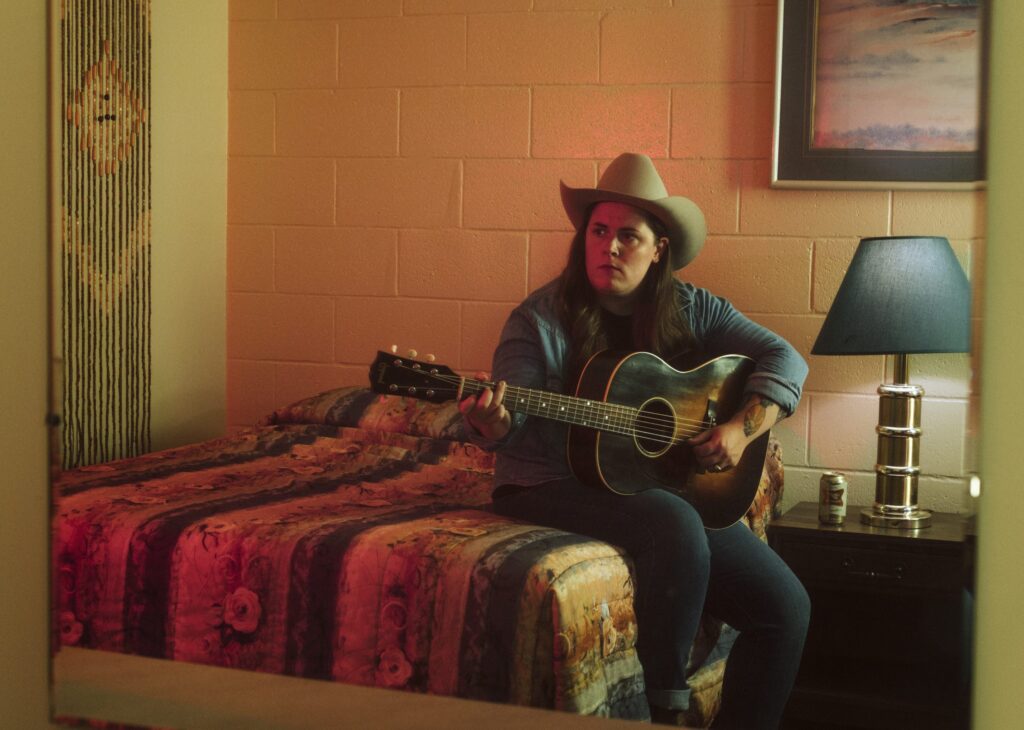 "When you grow up as the town freak, you get used to hiding who you are to become more palatable for those around you. While I've been great at speaking my mind in person, my music has often remained a vague, if not softer representation of my stuff, until now. All I said about my life in direct detail on my last record was that I was 'kept a secret'—and I was terrified to go any deeper."

Buckley says her journey in life has run the gamut: Mental illness, addiction, unacceptable and abusive relationships. But the new album feels like a homecoming of sorts.

"I just couldn't carry this stuff around anymore," she says. "Selfishly, this album changed my life. It brought me some self-acceptance, however small, and now I want it to help someone else."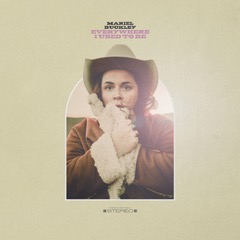 In her artist statement Buckley writes: "I wrote this album for losers and underdogs. I want every outsider and lost soul to feel seen and safe with these songs. I wrote it for kids who do/did feel underrepresented in the mainstream media, in church, at school or at home. I wrote it for anyone who's ready to make a change, and especially for those who aren't."
Buckley's life as an out artist in a genre not know for being LGBTQ-friendly, and with her job to tour from town to town all across the country, the songs themselves evoking the stark realities of being on the road, makes an apt metaphor for LGBTQ life today in America.