Marina Rice Bader's new series is about love in lockdown
The prolific filmmaker has the perfect web series to lift your spirits, even in isolation.
Told through the screens of four young women, Dating In Place follows Jo, a hopeful romantic, and Debika, a perpetual realist as they attempt to cultivate a chance encounter into a long-distance relationship. After months of talking over video chat, Jo and Debika decide to plan their first official date at a secluded AirBnB in Hawaii.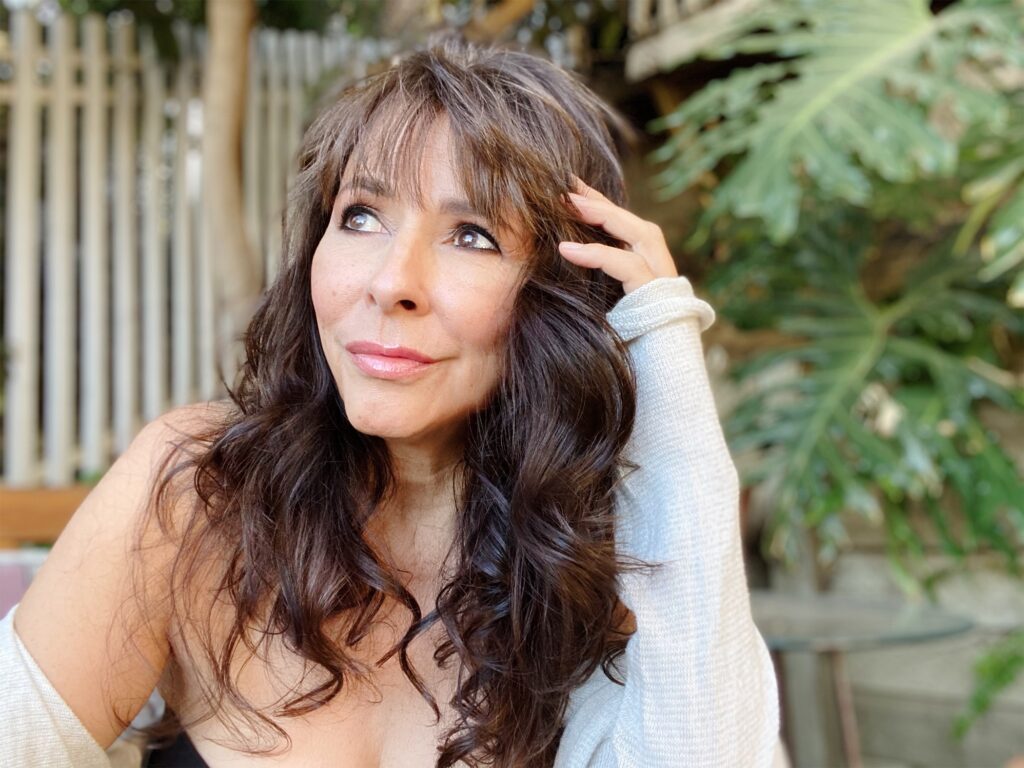 With their 'date' just days away, the pandemic is unleashed, shattering all hopes of 'normal' romance. Jo, a San Francisco resident, is ordered to shelter in place while Debika is landlocked Down Under as Australia prepares to shut its international borders. The two women must now get to know each other virtually, navigating distance — and interfering sisters — in this strange new reality.
The clever, lesbian-centric, Zoom-inspired series uses gorgeous location shots and split screens to portray this brave new romantic world we find ourselves adapting to. We caught up with director Marina Rice Bader (Ava's Impossible Things, Anatomy of a Love Seen) to find out more.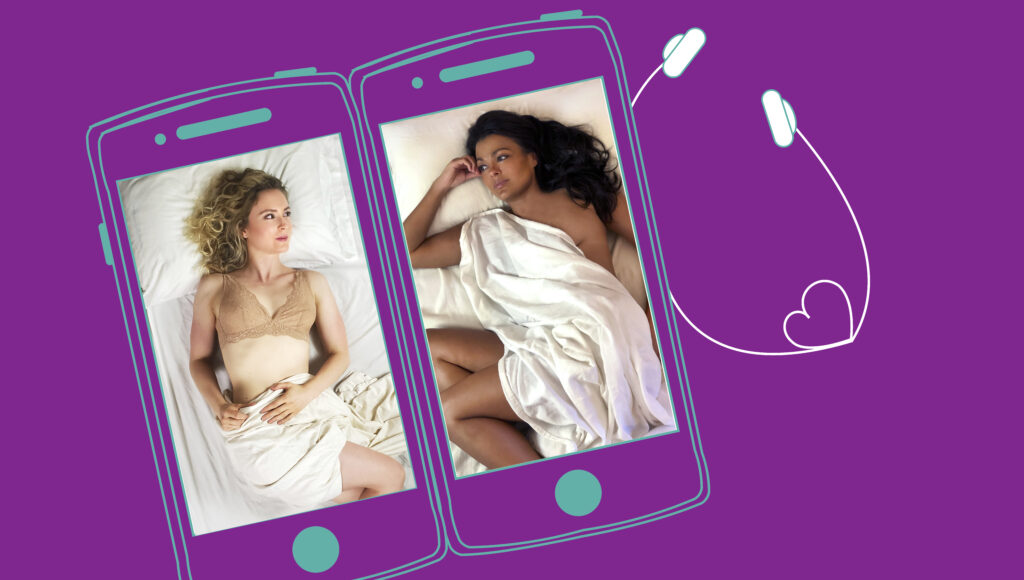 At what exact moment did the idea for this come to you? The scenarios certainly ring true!
Marina: At the beginning of shelter-in-place I was staying with my friend Shirin, who founded OML, and said "You know what, OML should create original content". Then I started putting the pieces together so this could happen now, rather than waiting for the industry to get back to business as usual. Well, that's a whole other conversation. What could be filmed with the actors and crew all sequestered in their homes?
Given I'd been playing around with a bit of online dating — no success there, may I add — and knowing that people connecting online couldn't really progress with any type of normalcy, I thought it was a great story idea to explore dating and love across the virtual universe.

Director-Producer Marina Rice Bader
Then I called Shantell Yasmine Abeydeera, a wonderful actress and the Director of Content at OML, and asked if she'd like to produce the series with me.
We created the show together, with Yaz writing and me directing. She's incredibly knowledgeable about the world of web-based series, which I was not coming from film, so I have been truly grateful from day one that she wanted to jump on board with me.
I love how bright it is — in production design, style, tone. Can you tell me a little about some of the directorial choices you made?
Marina: We created something that would be uplifting and fun while still addressing what was happening around us. While I did want the Dating In Place world to exist where our audience would be placed literally in the middle of these four women and their relationships via their screens, I wanted to lift the production value of what that would actually look like.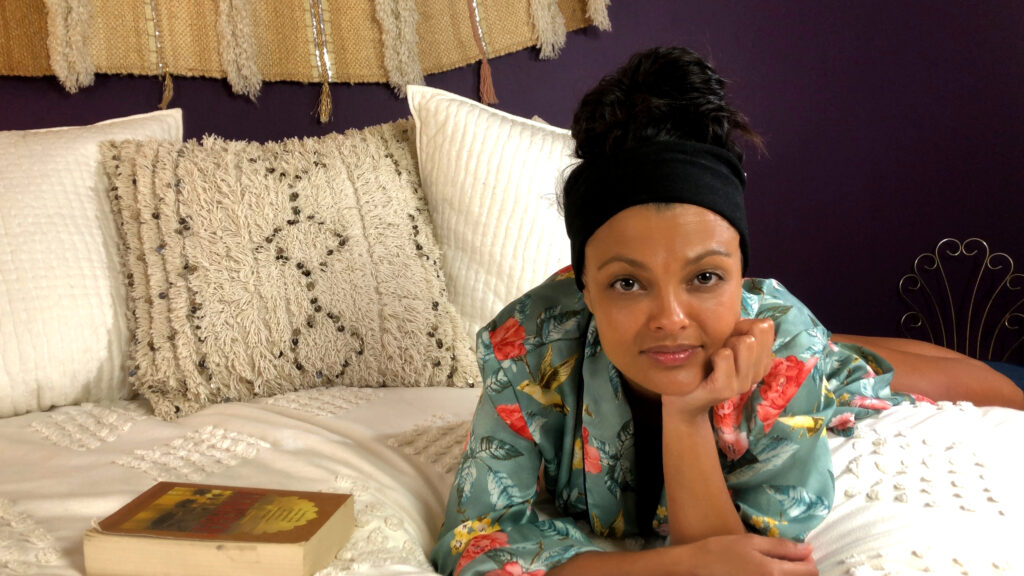 Enter our amazing Virtual DP Paul Bertolino. He and I were there via Zoom with each of our actors to set up every shot, then Paul would direct lighting (we sent a light kit around to each actor) and their FiLMiC Pro app settings in terms of focus and exposure, then he'd drop off Zoom and I would take over directing the scenes. The actors did a lot of heavy lifting in this show and they were such pros.

Why the Aussie angle? I'm intrigued!
Marina: I wanted Yaz to play one of the romantic leads, and she's an Aussie, so that dictated which part of the world our American girl would lose her heart to. Then when it came to casting said girl, I could think of no one better than Emily Goss. I adore her and she's so talented and she's a great visual contrast to dark and exotic Yaz.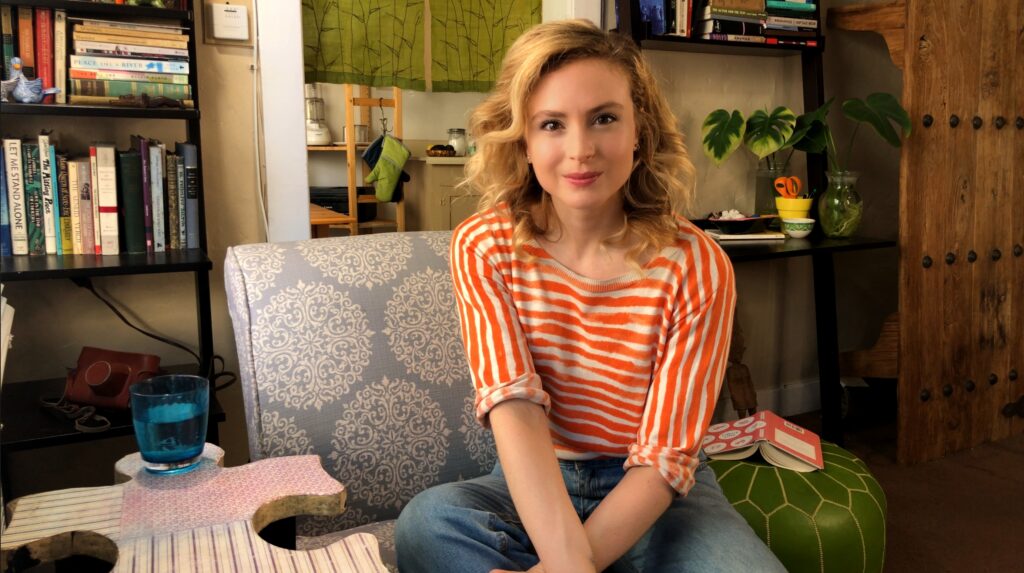 Next came casting their sisters. Mandahla Rose, coincidentally a dark and exotic Aussie, is perfection playing Yaz's younger sister, and Kari Alison Hodge knocks it out of the park as Emily's eclectic sister who is living alone in Brooklyn.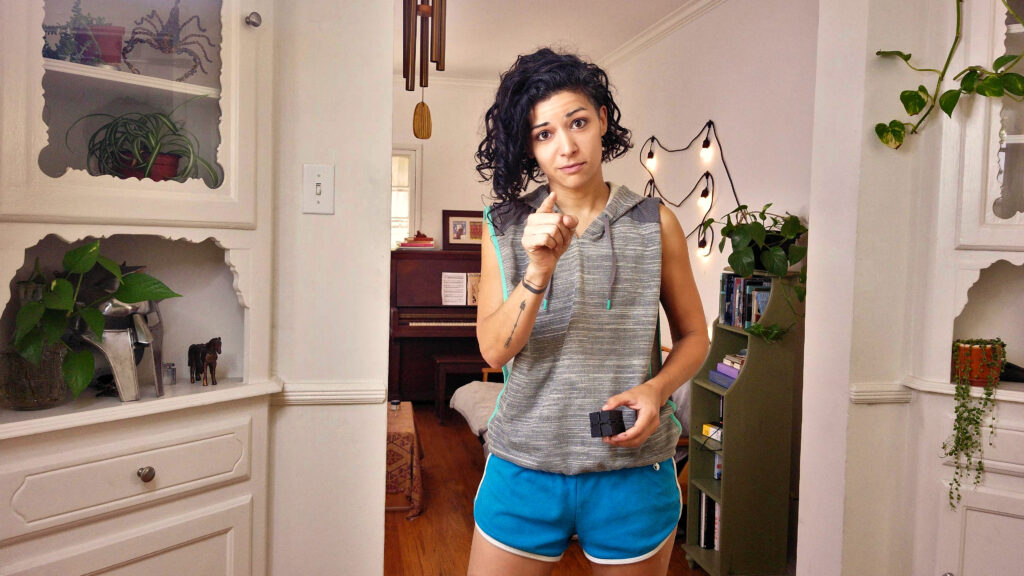 Will there be more episodes? How many?
Marina: The first five episodes of Dating In Place are available for your binging pleasure on the new OML on REVRY channel (https://watch.revry.tv/OML), with the final five episodes about dating and falling in love during a global pandemic dropping on December 6. Get ready for some serious ups and downs!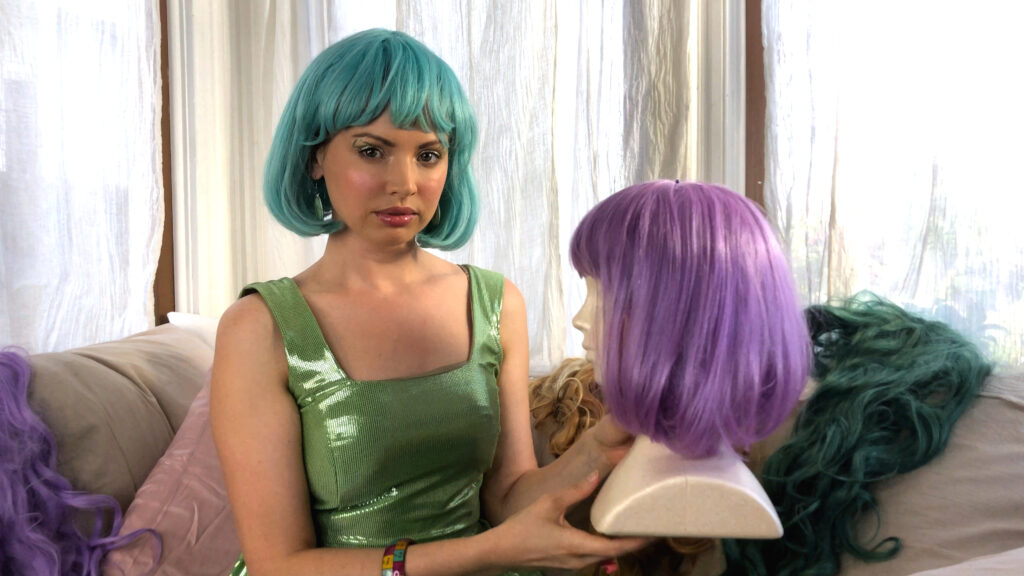 What have you been doing to keep motivated, healthy and sane during the pandemic?
Marina: Creating content is likely the thing that's keeping me sane, and me kicking my own ass is what's keeping me motivated. I'm not sure I would have done a series so it's new territory for me and I'm loving it. When the pandemic hit, I was in development on a new film, and then that was simply gone for the time being. Now I'm producing and directing another new series called The Juniper Files, which could not be more opposite than Dating In Place. Well, except for the fact that it's an all-female cast. More on that later!
You're on the board of Outfest. The organization is dedicated to empowering LGBTQ storytellers. What are some of the unique challenges faced by filmmakers now?
Marina: Like most other people stuck in this frightening disaster movie world, it's all about pivoting.
Filmmakers have had to get really creative if they want to keep making content.

Marina Rice Bader
Raising funds for artistic projects I suppose is the thing that feels a bit unique. I mean, asking for support to make a series while people have lost their jobs and businesses are closing?
I was able to raise a little money for Dating In Place to pay the actors and our small crew, but haven't had the heart to ask forThe Juniper Files, which is why I'm the only crew and I'm paying the actors out of my pocket. The goal is to keep moving forward, however that looks for now. Eventually we will come out on the other side of this, hopefully stronger and more resilient. In the meantime, let's just keep putting one foot in front of the other.
Watch Dating In Place here.