Mark your calendar for the Black of Center Holiday Market
The second annual Black of Center Holiday Market is back at New York City's LGBT Center!
From 3-7 p.m. on Saturday, December 17, get some holiday shopping done at The Center and discover wonderful treasures from Black creators and entrepreneurs in our community.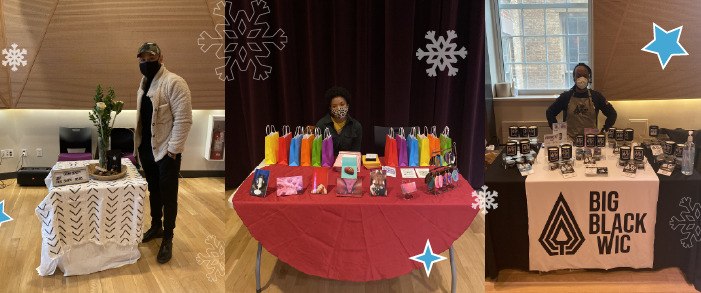 In 2021, members of The Center's RiseOut Advocacy Council created the Black of Center Holiday Market to convene and support Black LGBTQ+ creatives, artists, and makers in New York. It is with great joy that the Center has announced the event is back for another year and will continue channeling funds and visibility toward our community.
Are you Black and LGBTQ+? Have goodies or services to sell? Sell for FREE (no vendor fee) at our holiday market!
This is a curated event. Vendors will be notified within a week of submitting their application. Please note that food/beverage and THC/CBD vendors will not be accepted. Vendors are encouraged to bring additional personal lighting.
If you have any questions, please email tmayers@gaycenter.org.
Application Deadline: Friday, December 10, 2022. Apply here.
Register to attend here.