Meatpacking District to debut first-of-a-kind exhibition for Pride
The Meatpacking Business Improvement District (BID) in collaboration with New York City-based human rights activist, election reformer, and producer Tim Hayes have announced a first-of-its-kind photography exhibition.
The exhibition examines the District's rich history of queer nightlife in the late 80s and 90s. Entitled A District Defined: Streets, Sex, and Survival, will open on June 22 within 401, a unique new concept space located at 401 West 14th Street.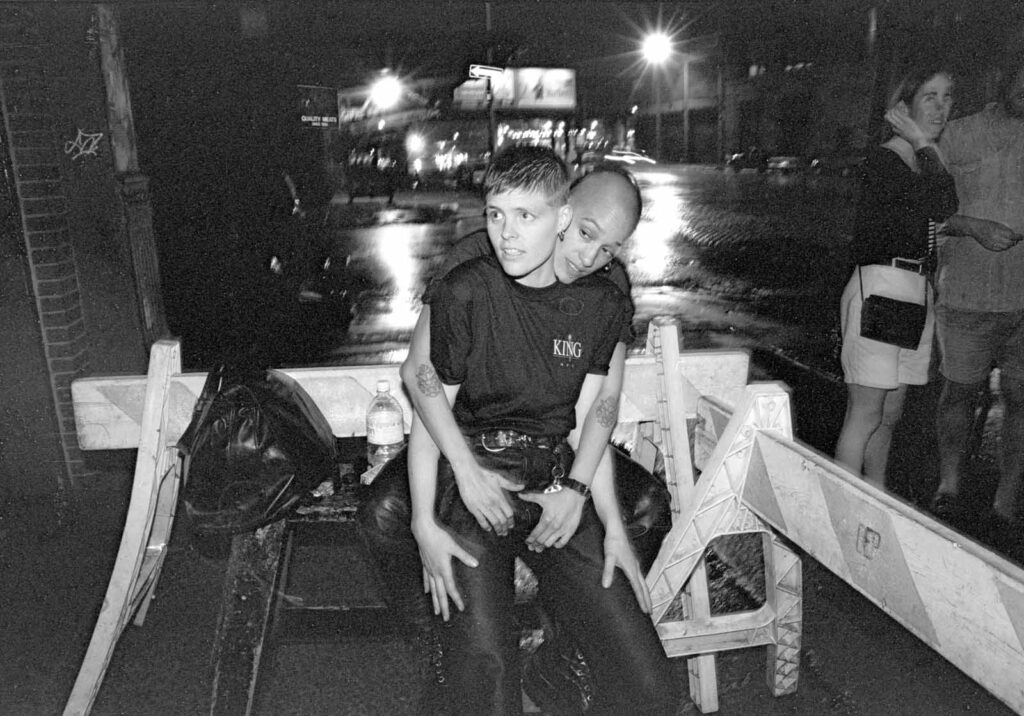 The exhibition features dozens of never-before-seen works from eight artists who documented various aspects of the District at the time, including Lynsey Addario, Lola Flash, Jill Freedman, Efrain Gonzalez, T.L. Litt, Catherine McGann, Katsu Naito,and Joseph Rodríguez. Additionally, there will be one work on view by Richard Young which depicts Freddie Mercury wearing a Mineshaft t-shirt, the infamous gay BDSM and leather bar which was located in the Meatpacking District.
The curated group of photographers and their work include:
Lynsey Addario — a Pulitzer Prize-winning American photojournalist, who has been covering conflict, humanitarian crises, and women's issues around the Middle East and Africa on assignment for more than two decades.
Lola Flash — a photographer who worked at the forefront of genderqueer visual politics for more than four decades challenging stereotypes and gender, sexual, and racial preconceptions, and an active member of ACT UP during the time of the AIDS epidemic in New York City. Her work is featured in the permanent collections of the Museum of Modern Art, the Brooklyn Museum and The Whitney.
Jill Freedman — a highly respected New York City documentary photographer who was best known for her street and documentary photography.
Efrain Gonzalez — a Bronx-born fine arts photographer with a bent to the erotic and the unusual.
T.L. Litt – a photographer who began documenting social and political issues in NYC in the 1980s. Her works have appeared in Vanity Fair, Out, The Advocate, and books such as AIDS & Activism. Her photos showcasing activism are a part of the permanent collection of the Library of Congress.
Catherine McGann – a New York-born photographer who documented the artists, writers, actors, drag queens, and musicians of the downtown New York scene in the late 80s and 90s.
Katsu Naito — a portrait and documentary photographer who was born in Tokyo, Japan and moved to New York City in 1983.
Joseph Rodríguez — a documentary photographer born and raised in Brooklyn, New York.
Richard Young — an English society and celebrity photographer who has photographed personalities such as Diana, Princess of Wales, Elizabeth Taylor, and Mick Jagger.
A District Defined: Streets, Sex, and Survival invites visitors to connect with the Meatpacking District and its denizens during a defining era that laid the foundation for what the neighborhood is today. The Meatpacking BID's goals for the exhibition are to pay homage to the District's rich history while acknowledging the hardships and struggles that shaped it. Resurrecting a feeling that defined the time period and providing visitors with an opportunity to observe the neighborhood's evolution.
"From the early morning meat processing to the exuberant 24/7 atmosphere of Florent, the Meatpacking District has always been a 'time of day' experience," said Jeffrey LeFrancois, Executive Director of the Meatpacking District. "It has also been a place where people came to express themselves freely. The show takes us through a remarkable time in the District that set the stage for today's composition."
"This exhibition tells incredible stories of a period when many people first ventured into public in search of a safe community for true self exploration or survival," said Tim Hayes, Producer. "While 46 states have proposed over 650 anti LGBTQ+ laws this year; it is important for us to remember that the Meatpacking District has long welcomed all types of expression and personal discovery. I want to keep that memory and spirit alive."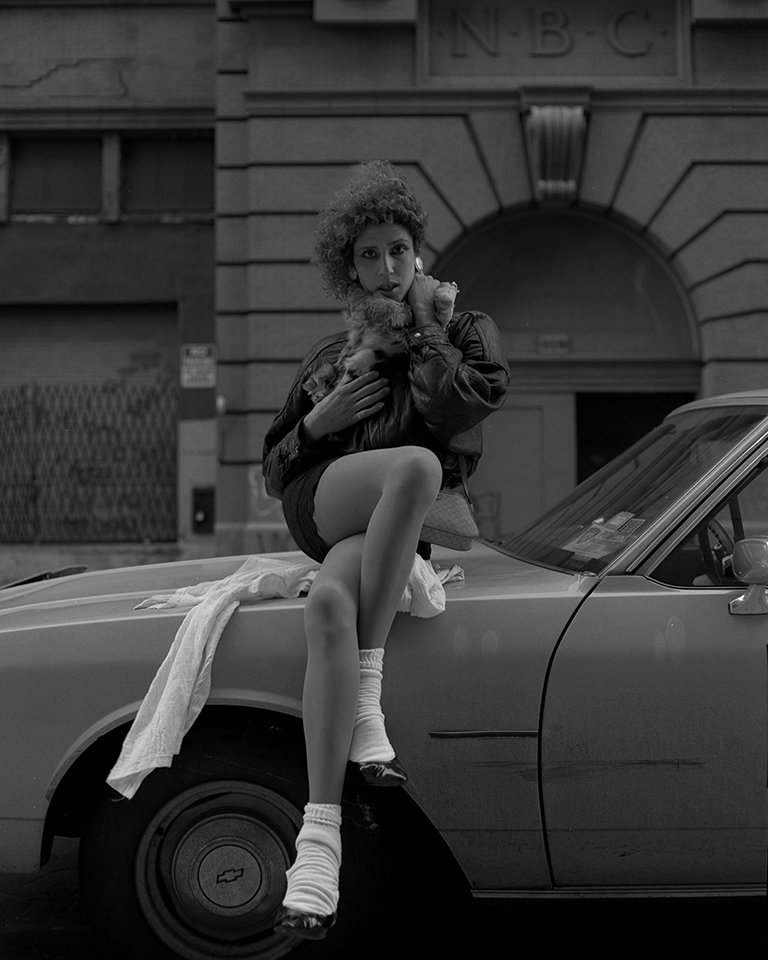 THE EVOLUTION OF NYC'S LGBTQ+ COMMUNITY
The 1980s saw New York Cityroaring out of the disco era. A decade after trans women threw the first bricks at the Stonewall Riots and thrust the rights of LGBTQ+ people into the media, new lines in the culture wars were quickly drawn.
By day, carcasses of beef were dressed and hogs processed in the neighborhood – giving the "Meatpacking District" its name – to be shipped around the city. In the afternoon, once the butchers returned home, a different type of street character began to appear. As gay bars and cabarets dotted Greenwich Village, a niche community coalesced in the lower western corner of Manhattan. Struggles of identity, sex, and survival played out in the streets and, for those who were comfortable with their identity, in clubs where they found sanctuary.
The neighborhood's geography lended itself to activities best kept to the city's fringes at the time. Sex work was a major trade in the District for centuries, given its proximity to the working waterfront and the numerous short-stay hotels along the Hudson. There was always a cross cut of New York in the District, but the street workers were commonly referred to as tranny hookers, cross dressers, or transvestites. It was a different time, and there were photographers who captured that struggle and the community.
With the elevated highway and the decaying piers on its western edge, long a playground for queer people, the freewheeling and indeed dangerous sense of the Meatpacking District lended itself to clubs for kink, fetish, and sex. Meat lockers and warehouses took on a new use when the sun set. Enter the Manhole, Anvil, The Vault, Hell Fire, Mother 60, and the Clit Club, to name just a few.
AIDS swept through the city's LGBTQ+ community and a shift in nightlife occurred. Life became an unknown. In 1986, the New York City council passed its first anti-discrimination law, which extended protections to gay people in housing, employment, and public accommodations.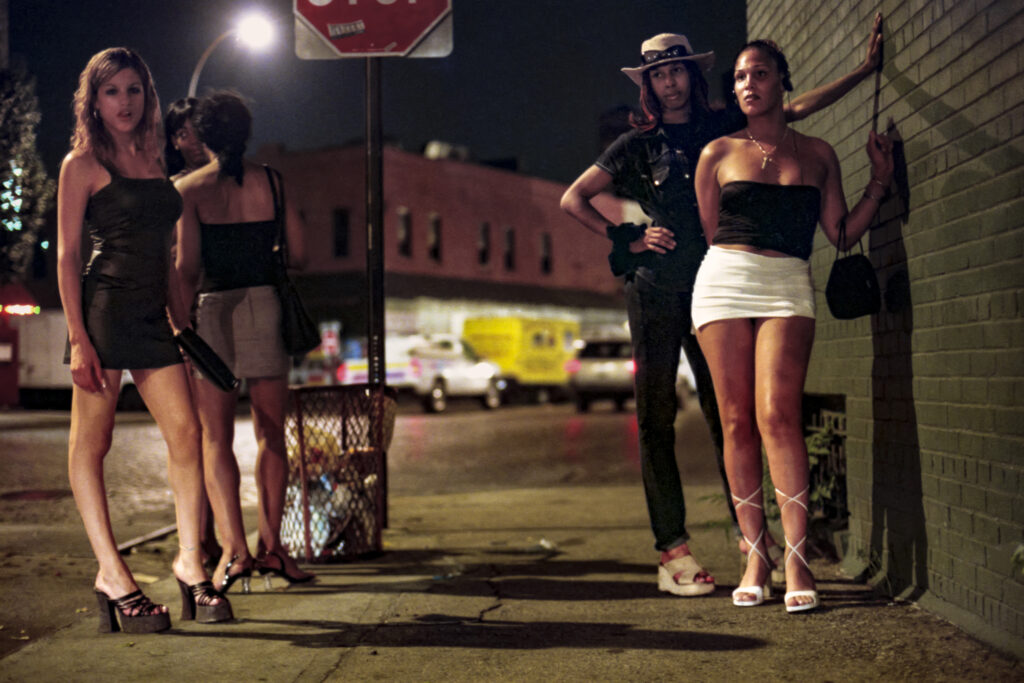 A District Defined: Streets, Sex, and Survival provides a glimpse at the District's LGBTQ+ community before, during and after this period, as they navigated the challenges of that time.
"Bringing these works back to the Meatpacking District 24 years after they were taken is a remarkable, full circle moment. I am proud to be a part of this unique show," said Pulitzer Prize-winning photographer Lynsey Addario. In 1999, she spent six months photographing trans women working as sex workers and in community with one another. "Spending my weekends with these women was enlightening and educational. The story of struggle and survival is captured in their faces, and in many cases still rings true for trans people today."
"Showcasing the District's history is a privilege, and provides an educational opportunity for the neighborhood today," said LeFrancois. "We wanted our contribution to the city's many Pride programs to be thoughtful, reflective and one that makes space for the LGBTQ+ community. We're happy with the result as this exhibition is an authentic showing of a community that belonged and still belongs here."
Some of the displayed works from A District Defined: Streets, Sex, and Survival will be offered for sale. Portions of proceeds from the photographs and merchandise swag from the program will go to the American LGBTQ+ Museum, a new museum based in New York City whose mission is to ensure that the dynamic lives and stories of the LGBTQ+ community are told and preserved.
"There are queer stories to be shared from all corners of New York City," said Ben Garcia, Executive Director of the American LGBTQ+ Museum. "The Meatpacking District has always been a cultural touchpoint for so many in the LGBTQ+ community, acting as both the backdrop and main character throughout the rich, personal narratives that make up this great city. We are proud to partner with the Meatpacking District in an effort to showcase the history of the neighborhood as it once was and provide a platform for these important visual stories to be told."
In addition to the expansive photo exhibition, a 'zine will be published that includes artist interviews, a history on the district, guest essays and op-eds from members of the LGBTQ+ community.
401 will also offer a variety of experiences during its three-week run. Visitors can enjoy a daily coffee bar from 8am-4pm powered by local coffee shop Terremoto. In the evenings, there will be happy hour programming. The space will also act as a studio and feature artist talks and panels. It is available for audience participation, live music, and DJ sets. Merchandise will also be available for purchase. View 401's schedule of performances and programming here.