Kwin Mosby is championing a new era of travel
Kwin is the compass behind new digital travel magazine Vacationer and the Charlottesville-born jet-setter tells us all about it.
Now based in Washington, DC, Mosby is a journalist who views travel through an African-American and LGBTQ+ lens, always with an eye for authenticity, immersion and adventure. One trip might see him attending Bear Week in Spain, or taking a Black Walking Tour through Paris.
With more than 20 years of editorial experience, Mosby has worked for some of the biggest names in travel publishing such as Travel + Leisure, Condé Nast Traveler, AFAR, Departures, Marriott Bonvoy Traveler, and Passport Magazine. Vacationer is sure to continue his pioneering work in inclusive, diverse and experiential travel. A fellow travel lover myself, I caught up with the incoming editor-in-chief to get his unique perspective.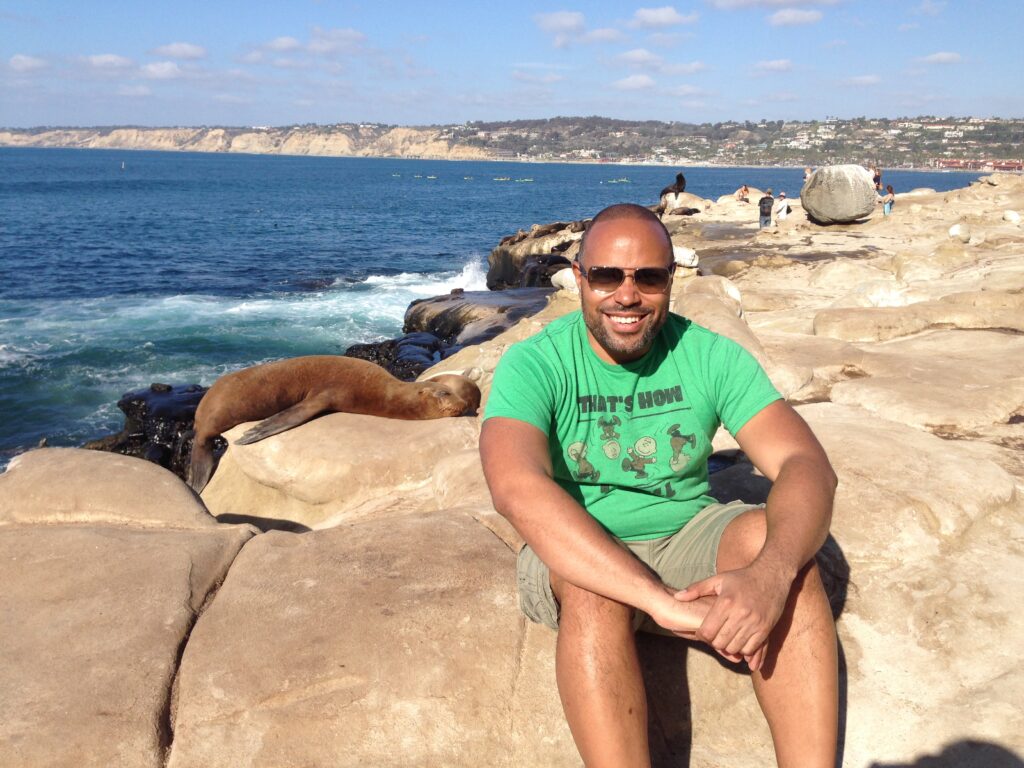 Where did you grow up and what was the first moment you fell in love with the idea of being "away"? 
Mosby: I grew up in Charlottesville. It's a small college town in central Virginia, and a 2 ½ hour drive from Washington, DC, which is where I live now.
I really can't recall or pinpoint a specific moment, but I think I definitely started to get an itch to experience life outside of my hometown during my junior year in high school. That was the time when kids were focused on applying to colleges. I just knew I didn't want to go where all my friends were going. I wanted something completely different. This chapter in my life was also my personal quest to help me define and discover who I was. 
I eventually chose to attend the University of Minnesota and I spent about seven years in Duluth. It was a major culture shock living in Duluth, but a great learning experience that pushed me out of my comfort zone especially not having any family nearby as a safety net. It also gave me the chance to reinvent myself, experience new things, and meet new people. 
How old were you when you got your passport? First trip?
Mosby: I didn't get my passport until 2005. I needed it for my first international trip to Costa Rica. I went with a good friend. She and I rented a jeep and drove around the country, visiting a few tourist attractions and beaches, including Manuel Antonio National Park, Arenal Volcano, and Irazu Volcano National Park. I enjoy a good outdoor adventure, so I was in heaven for that trip. It was also my first experience connecting with gay men outside of the U.S. One night on my own, long before dating apps, I befriended a few guys in San Jose who showed exposed me to the local nightlife that most tourists don't get to see, including a visit to the LGBTQ+ nightclub, La Avispa (The Wasp).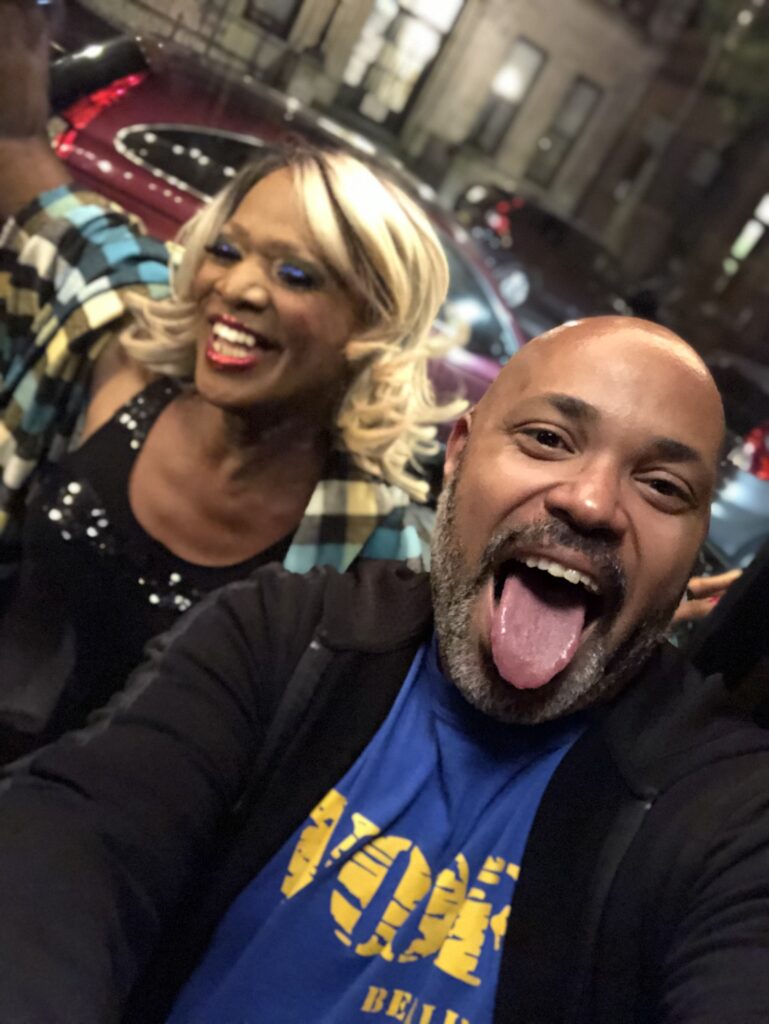 Was there a clear path to becoming a travel journalist and what were a few milestones along the way?
Mosby: While in college, I worked as a production assistant for about three years at KBJR-TV, a local station in Duluth. So, I think that's where the spark to be a journalist started. I was a news reporter and producer there and at a TV station in Minneapolis for a few years, but I learned quickly that TV news in a larger market was definitely not the right fit for me.
In 2003, I moved back to the East Coast, received my M.A. in Journalism and Public Affairs from American University, and scored my dream job working for the Travel Channel as an interactive producer. I worked there for almost 10 years and that's where my passion for travel blossomed. I also started to pick up some freelance travel writing gigs on the side. 
And just last year, I made the decision to quit my full-time job working for another travel company to pursue freelance writing as a new career path. It was a major leap of faith, but I'm so happy I did it!
Please tell us how you identify and how any of those identity points impact your relationship to travel.
Mosby: Well, I identify as a Black gay cis man. Because I'm both Black and gay, I make sure that my trip planning includes activities or things to do that fill both those buckets so to speak. So, if I'm going to Paris, I'm going to take a Black Paris Walking Tour and make sure I visit the LGBTQ+-friendly spots in Le Marais. That being said, if given the opportunity to travel to places that are not as queer-friendly, I'd still travel there with some reservation of course. 
Vacationer Magazine — what is your mandate and mission for this new title? When is it live and launched?
Mosby: I had been talking to the CEOs, Robin Gray and Richard Jones, for a few years. I'd always wanted to work with them in some capacity, but the timing just wasn't right. I wrote a couple of articles for Bear World Magazine, but when I made the transition to become a freelance writer full-time last year, that's when things started to fall into place. 
One of the big stipulations for coming on board as the EIC of Vacationer Magazine was that it fit my personal brand, which is to tell stories and find voices that are so often underrepresented in mainstream media. So, it made perfect sense. 
Vacationer Magazine officially launched on Tuesday, Oct. 5. I'm really excited and hope that it will grow into a platform for us to showcase the LGBTQ+ community in its entirety, including writers and stories of lesbian and transgender travelers as well as queer people of color. I hope to create a balance between in-depth editorial articles and fun clickable content.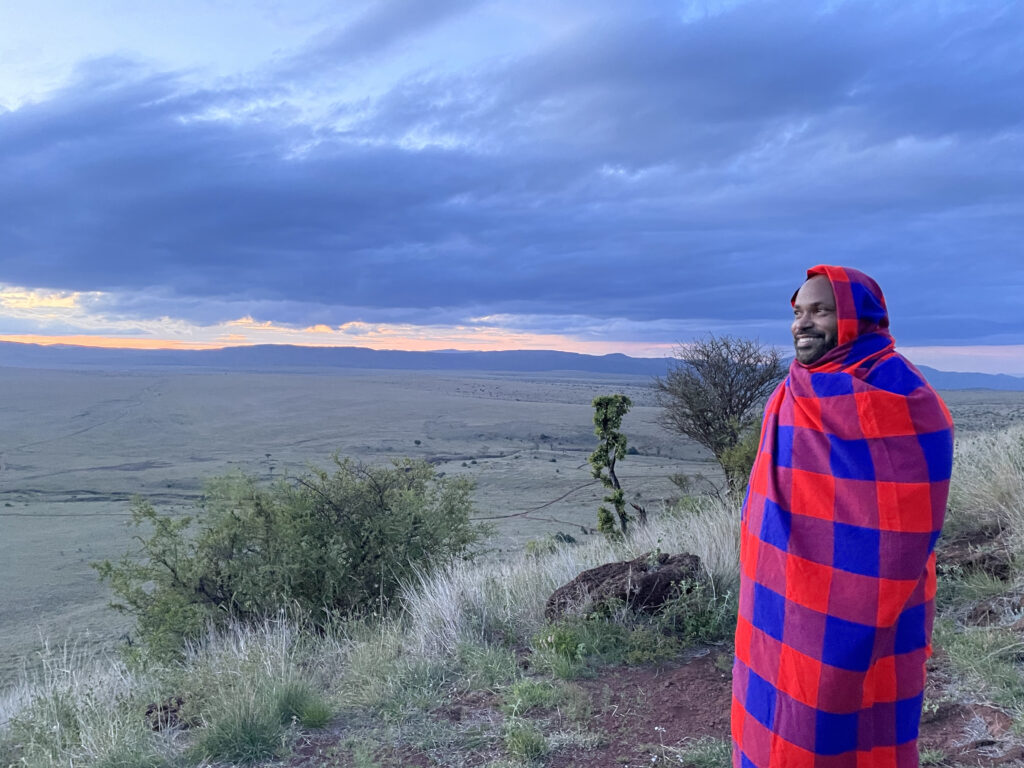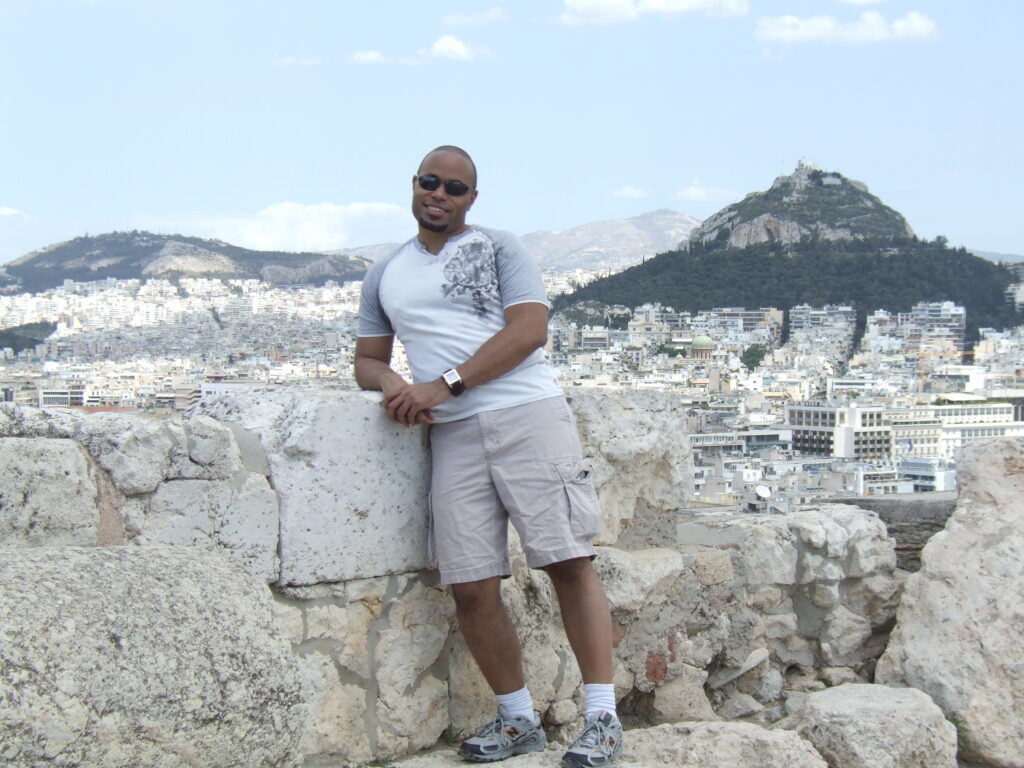 9/11 and the coronavirus pandemic have of course changed the way we travel but what other aspects of leisure and adventure have changed over the years for our LGBTQ community?
Mosby: I think the political climate, not just in the U.S., has also influenced some of our choices when traveling. To be honest, we want to explore and have fabulous travel experiences, but we also want to be and or need to feel comfortable enough to travel as our full authentic selves. So, safety is essential when planning a vacation or getaway. Tapping into our friends is still a trusted source when planning our next trip. 
I also recognize that the travel industry is slowly moving beyond marketing to one segment of the LGBTQ+ community. You see us in a lot more campaigns than we've seen before, but still, there's so much more work to be done to ensure that the full diversity of the community is reflected not only in marketing materials but also visible when we arrive at the front desk of these brand name hotels or whatever the case may be.  Visibility is important. 
And this notion is that we are just one homogenous group, and we all do the same things. We all have different travel personalities. So, just as diverse as we are as a community, we're also diverse about how, where, and why we travel. 
Things you require or seek out when traveling? (Mine are always champagne and natural beauty lol). But those who wander are usually seeking and so what is on your radar?
Mosby: I definitely enjoy visiting a place for more than a couple of days to get a feel for the local vibe, culture, people, and food. I love visiting walkable cities that are near a body of water, have great architecture, and have green spaces. That would explain why Barcelona is one of my favorite cities. I've been known to stay at Airbnb rentals, but I enjoy being pampered at a luxury resort or hotel, and if there's a spa, even better!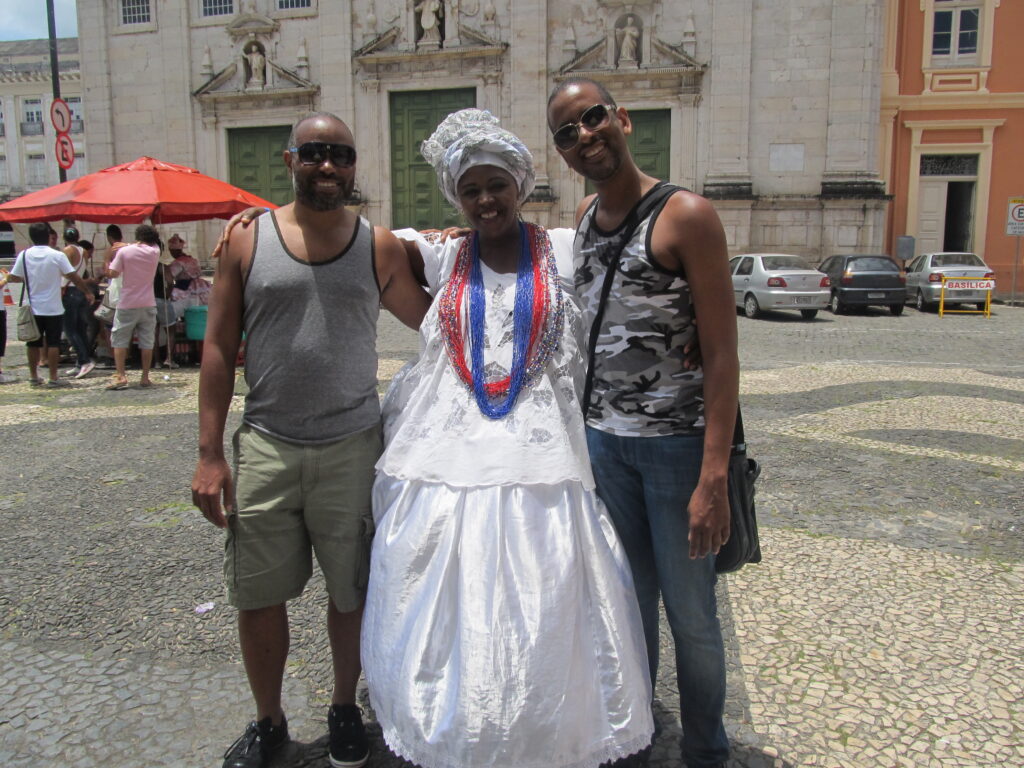 Travel to me is not just about consumption – it's about seeing the world anew and being surprised by the world and its people. What does it represent to you? 
Mosby: Travel means absorbing the destination you're visiting through your five senses: sight, taste, touch, smell, and hearing. It's an active immersive experience that allows you to connect with locals and learn firsthand, not only about their culture but also get a detailed, and often complicated history lesson.
What are your absolute favorite destinations so far and then also some you hope to visit?
Mosby: My favorite destinations so far are Salvador de Bahia, Barcelona, Kenya, Berlin, and the Maldives. I had to cancel a milestone birthday trip to New Zealand and Fiji last year, so they're the top two destinations I hope to visit. Portugal, Australia, and French Polynesia would wrap up my remaining picks.
Follow Kwin's travels on Instagram. Visit Vacationer Magazine here.