Nathan Lane performs song 'Gay Old Life' from Dicks: The Musical
Watch "Gay Old Life," from the forthcoming soundtrack for DICKS: THE MUSICAL.
"Gay Old Life" is performed by icon of stage and screen, Nathan Lane, and features a special ending refrain with the one and only Megan Mullally. The track was produced by Marius de Vries and written by co-composer Karl Saint Lucy, with lyrics by the film's stars and writers Josh Sharp and Aaron Jackson.  
"Gay Old Life" follows the release of the song "All Love Is Love," performed by stars Aaron Jackson, Josh Sharp, Bowen Yang, Nathan Lane, Megan Mullally, and featuring vocalist Lauren Evans.  
Following a rowdy debut at TIFF earlier this month, where the film took home the audience award for the Midnight Madness section, DICKS: THE MUSICAL is quickly becoming one of the most talked about films of the fall.
DICKS: THE MUSICAL follows two self-obsessed businessmen (writers/stars Aaron Jackson & Josh Sharp) who discover they're long-lost identical twins and come together to plot the reunion of their eccentric divorced parents, in a riotously funny and depraved musical from comedy icon Larry Charles (SEINFELD, BORAT). The film also features incredible turns by Megan Thee Stallion, Nathan Lane, Megan Mullally, and Bowen Yang as God.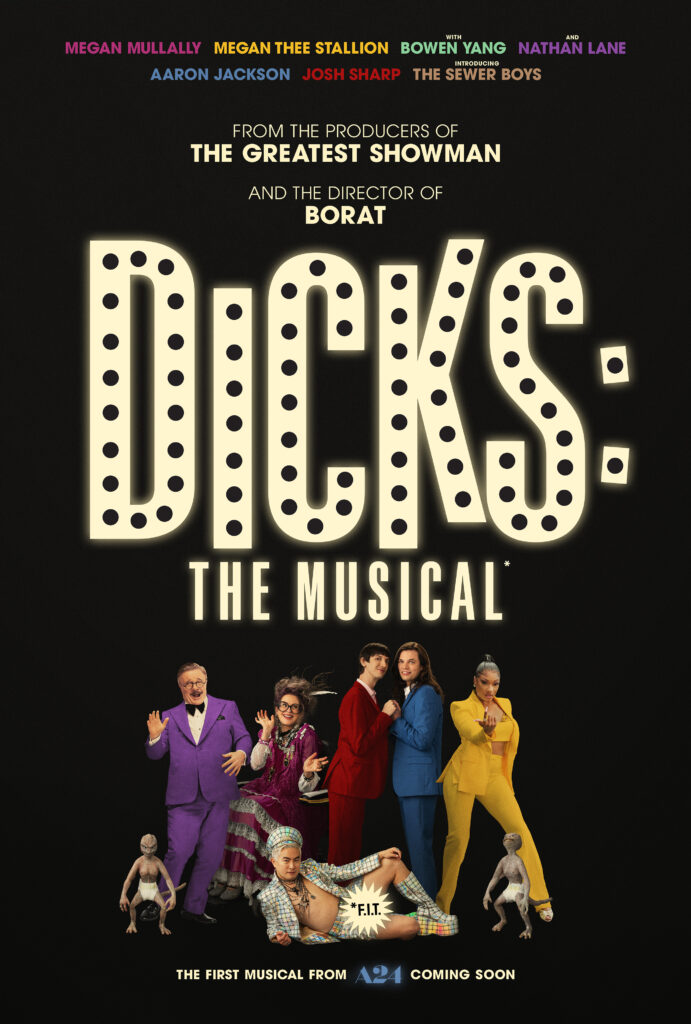 The score was created by Marius de Vries (MOULIN ROUGE!, LA LA LAND) and Karl Saint Lucy (who wrote the music with Aaron Jackson and Josh Sharp for F***ing Identical Twins, the original musical stage play on which the film is based). Unfolding alongside the eccentric plotline and unhinged lyrics, the film's score is a delicately balanced orchestral fit for an off-Broadway stage.
DICKS: THE MUSICAL will be released in select theaters October 6 and nationwide October 20. Follow on Instagram.