National LGBTQ Task Force honors 45th anniversary of historic White House meeting
On March 26th, 1977, a group of gay and lesbian activists met with members of the Carter administration in a historic first.
President Carter's Assistant Margaret "Midge" Costanza coordinated the meeting with representatives from the then National Gay Task Force (NGTF) to hear their grievances about discriminatory federal policies.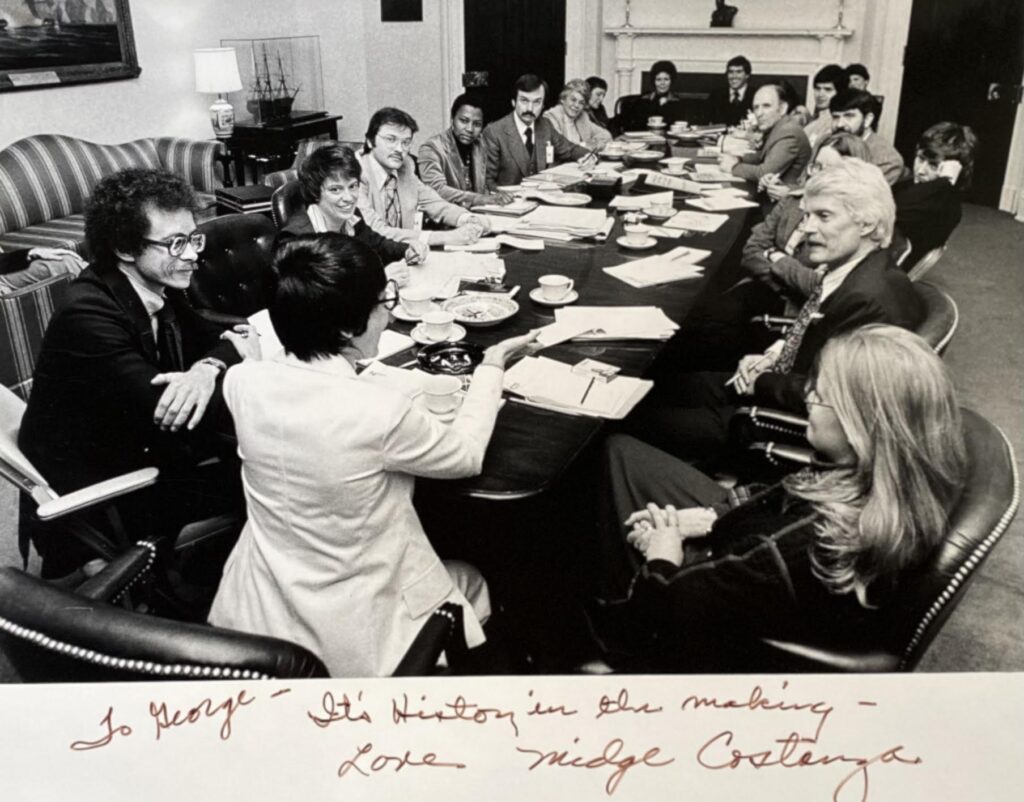 Following the White House conference, Costanza delivered the 'white papers' to each respective federal department for action. In 1978, a 3-year Hepatitis research project was funded in San Francisco (1978-80). Years later when the HIV/AIDS pandemic started, scientists were able to review the data from the Hepatitis research project, and it provided them with value early research into HIV/AIDS.
"As we approach the National LGBTQ Task Force's 50th anniversary in 2023, it is so gratifying to see how from our very beginnings we have been making history, working in collaboration with activists across our diverse communities and creating change at the highest levels as well as the grass roots," said Kierra Johnson, Executive Director of National LGBGTQ Task Force.
"For those of us in the Task Force family today, we know we stand on the shoulders of our founders and all of the extraordinary people who brought the organization to life in 1973. We will continue the struggle for liberation and equity in their honor and in the service of the LGBTQ community," concluded Johnson.
All those attending were asked to draft a 'white paper' on an assigned federal agency with recommendations to improve policies and services to the LGBTQ community. 
Said George Raya, a longtime LGBTQ activist who is based in California and traveled to D.C. for the historic meeting: "In the past 45 years, we have had many successes — via the courts, legislation, and Presidential decree. However, in many parts of the country, we can be married on Friday and fired on Monday. We need the Equality Act to be passed by Congress to provide us with strong federal protections against discrimination, making it explicitly illegal to fire someone because they are LGBT."
There are only three surviving attendees of the meeting: Raya, Rev. Elder Troy Perry and Elaine Noble.
About the Task Force
The National LGBTQ Task Force advances full freedom, justice, and equity for LGBTQ people. We are building a future where everyone can be free to be their entire selves in every aspect of their lives. Today, despite all the progress we've made to end discrimination, millions of LGBTQ people face barriers in every aspect of their lives: in housing, employment, healthcare, retirement, and basic human rights. For more information go to https://www.thetaskforce.org