New docuseries shows how Black trans women are using art to change the world
As part of its work commemorating LGBTQ+ Pride month, TransLash Media has released a new short film series, Artistic Legacies, exploring members of the Black Trans Femmes in the Arts (BFTA) Collective.
This three-part docuseries shows how founder Jordyn Jay, musician and songwriter Iman Hill, and ballroom legend Kimiyah Prescott use artistic expression to change themselves and the world around them, bringing hope to the most of the marginalized at a time of unprecedented violence and political attack. Artistic Legacies points to how we can create brighter futures by using what's already inside each of us. The 200-strong BTFA demonstrates how to manifest these possibilities.
WATCH THE FULL SERIES HERE.
In Episode 1 – Jordyn's Story: Jordyn Jay shares what led her to create an artistic organization during a time of social reckoning in the United States. That organization, Black Trans Femmes in the Arts, is now an international organization. But its roots are deeply local and deeply personal to Jordyn. As she gets ready for a groundbreaking event at the Brooklyn Museum, Jordyn reflects on the emotional journey that led her to create space for hundreds of Black trans femme artists around the world.
In Episode 2 – Iman's Story: Artist and performer Iman Hill centers community in her powerful story of growth which starts in Atlanta, Georgia and leads to stages in New York City. As she became herself, Iman's artistry flourished and changed. Along the way she found powerful connections in those around, whose love and support sustain her while she ponders what's next.
In Episode 3 – Kimiyah's Story: Ballroom legend Kimiyah Prescott opens up about how she grew from the rigid and repressive rules of an extremely religious household to find freedom through expression in the ballroom community. As Kimiyah prepares for an upcoming performance, she tells us what liberation feels like. And how once she experienced it, she never looked back.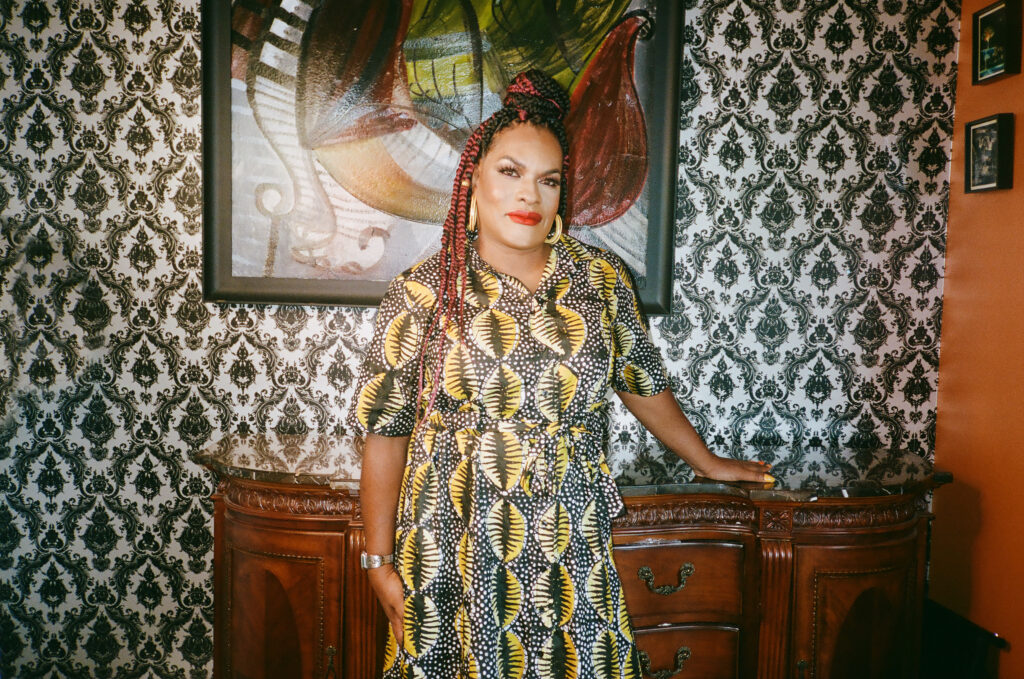 "Black trans femmes have historically been the first to stand up for LGBTQ+ and women's rights, while also disproportionately facing the most anti-LGBT+ and anti-Black violence. At a time of unprecedented attacks, these women are using creativity to assert their place in the world. And we at TransLash want to give these Black trans femme siblings their flowers right now,  24-7," explained Imara Jones, CEO and founder of TransLash Media. "Artistic Legacies is part of our mission of telling trans stories to save trans lives."