New online grief support group for LGBTQ+ caregivers
As we get older it's more and more likely that we fall into or step up to the role of caregiver for an aging relative or partner, especially if we are LGBTQ. But who cares for the caregiver?
Now, the Coalition for Aging LGBT has started a helpful support group, the Q Village Grief Support Group.
The first group meets every Tuesday in April as a new four-week-long support group that meets once a week online to help members who have lost a loved one walk through the grief process in a safe and inclusive space. If you can't join the April Q Village, don't worry, you can always sign on for the next group, which meets online every Tuesday in June!
Groups will meet via Zoom and will be lead by A. Beth Jackson, MS. LMFT Associate. Supervised by Nicole Vargas, PhD, LMFT-S.
When: Every Tuesday in April, 4 p.m. to 5:30 p.m. on Zoom. [The next group will meet in June at the same day & time for 4 weeks]
RSVP Required: Email CSP@TheSeniorSource.org or call 214-823-5700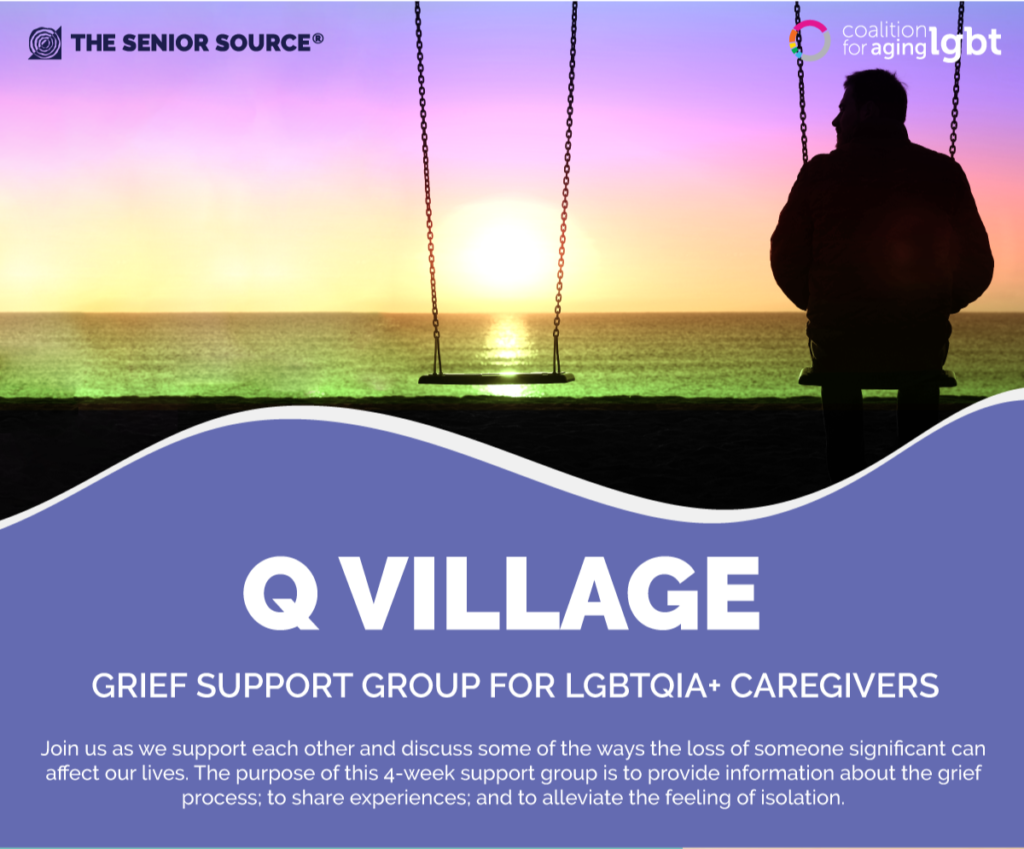 The support group is supported in part by the Coalition for Aging LGBT.
The Coalition for Aging LGBT is proud to support the work of The Senior Source and help facilitate this important resource for our community.
While there are consistent elements within each stage of grief, the process of grieving looks different for everyone. This inclusive, welcoming, and safe support group is developed with you in mind so that every person can process their grief and build a network of support with others also experiencing loss.
For more information on grief and loss and resources to help support those going through the difficult time of losing a loved one, click here. 
For questions regarding this and future support group events, please email CSP@theseniorsource.org or contact@cfa.lgbt.