New play re-examines historical evidence about Lincoln's sexuality
The Bent Theater production of The Lincoln Debate in Palm Springs returns for a second run starting February 20 after a sold out initial run late last year.
The play is continuing to generate dialogue and is shedding new light on the long-standing question of whether Abraham Lincoln was gay. The play, written by Terry Ray, the playwright of the record-breaking play Electricity, and directed by Steve Rosenbaum, takes a fresh dive into the letters exchanged between Abraham Lincoln and Joshua Speed, a man he shared a bed with for four years and who history records as Lincoln's "best friend."
The letters, which have been preserved for over 150 years, provide an intimate look into the relationship between Lincoln and Speed, painting a picture of a deep and loving bond between the two men. In an entertaining, funny, touching and always historically accurate way, the play puts the letters into context with Lincoln's courting, engagement and estrangement from Mary Todd, which was happening at the exact same time as the men were sharing a bed.
By presenting the facts in context gleaned from letters, diaries and first source biographies, The Lincoln Debate is a thought-provoking window into the social and cultural attitudes of Lincoln's era and allows the audience to decide for themselves if there's a letter under the LGBTQ+ umbrella that suits our beloved 16th President. The CV Independent says "This play will blow your mind!" The comment most heard in the post-show lobby, "I didn't know any of this!"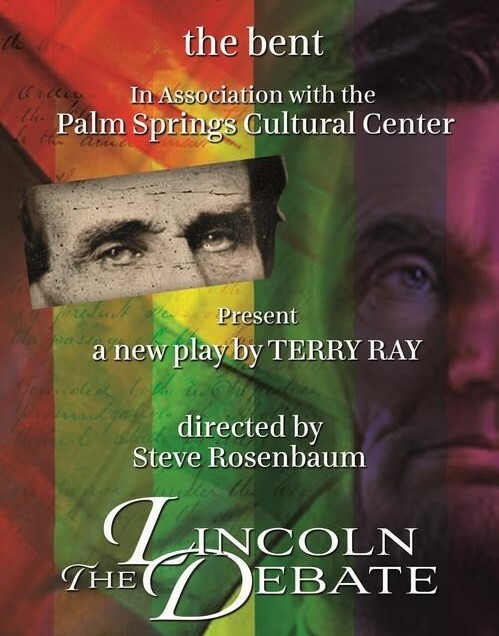 "The letters between Lincoln and Speed reveal a depth of affection that is truly moving," said Terry Ray, the playwright. "We are excited to bring this story to the stage and explore the possibility that Abraham Lincoln could be a role model that struggled with the same issues that are still so relatable to my gay brothers and sisters.
The Lincoln Debate is a must-see for anyone interested in American history and the LGBTQ+ community. The play is set to run for a limited time, so don't miss your chance to see this groundbreaking production.
For more information, please visit https://thebent.org or purchase tickets here.