New SF Golden Girls returns with Christmas show 
It's never easy to step into anyone's shoes, but Miss Coco Peru is about to. Sometimes an actor made a role so much their own that it is very tough for the replacement actor to start off with the audience being open-minded and giving them a chance. Such is the case with Coco who will be played Dorothy in the San Francisco Golden Girls Christmas Live: The Christmas Episodes at the Victoria Theatre Nov. 30-Dec. 23, 2023.
When we all see her on stage, we will likely feel fortunate that such a talented queen is gracing our stages. There's no queen out there that does include Coco Peru as one of our treasures, giving us forever-memeable lines such as "It burns" from the movie Trick or her ever-popular expression "That bothers me."
Theatre fans also have applauded her in some of her TikTok/YouTube videos in which she puts rude, talking-during-show patrons in their place when they are disrespectful in the theatre. Because that too bothered her…and the rest of us.
But as beloved as she is and how much a respected theatre queen she has proven to be, Coco Peru knows sometimes the show must go on and that is the case with her taking over the role of Dorothy that has been played on the San Francisco stage for close to 20 years and every year with Heklina in the role, who sadly passed away earlier this year.
"Heklina and I were close friends," says Coco. "Co-Star/Producer D'Arcy Drollinger also knew from booking my shows at The Oasis that my San Francisco audience and I have a close bond and that if someone was going to fill in for Heklina, it had to be someone who already had a relationship with the San Francisco audience."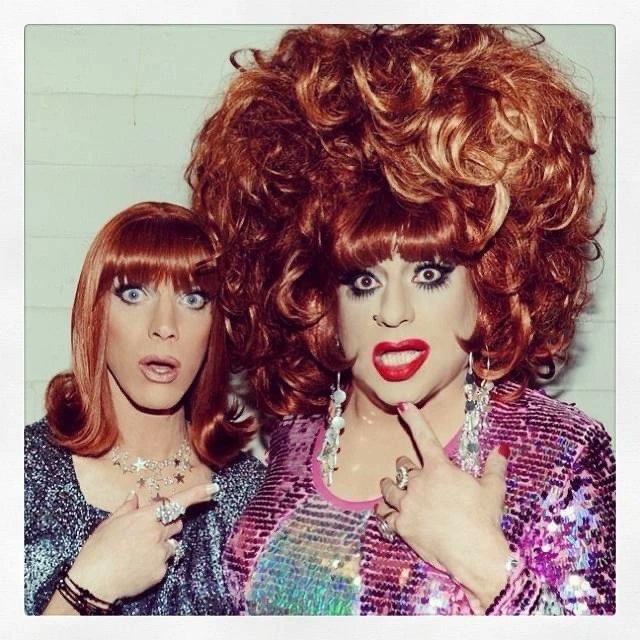 She adds, "I was also friends with Bea Arthur who played Dorothy in the TV show, and usually my first response to being asked to do anything is 'Let me think about it,' says Coco, "but this time I felt like both Bea and Heklina were on my shoulders saying, 'You better do this, cunt!' and so I said yes immediately."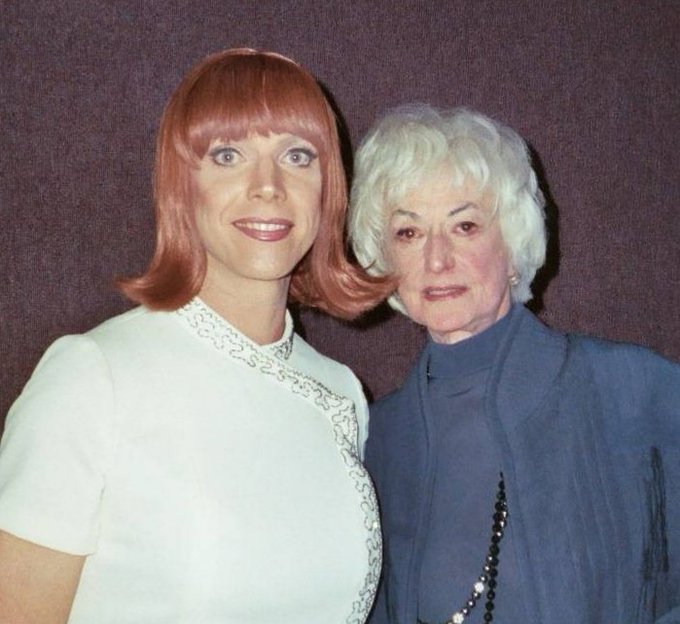 Coco talks fondly of Heklina. "She just made me feel so loved and I know she respected me and my work. I think she was delighted to learn that she could say anything to me, or send me any horrible meme, and know that I would cackle like a witch. She had the wrong impression of me for many years and thought that I was a snob, so she really enjoyed learning that I was just as rotten as she was. "
Her theatre background makes her primed to play Dorothy. She will not be donning her signature That Girl/Mary Tyler Moore hair flip. "Anytime I can step outside of Coco and get a laugh is fun for me," she says, recalling when she wore a gigantic wig in the Peaches Christ show The Witches of East Bay.
Coco wouldn't share with us which episodes they will add a bit of Christmas too this year but we were able to use all investigative journalist techniques to find out (and they posted it recently on Instagram).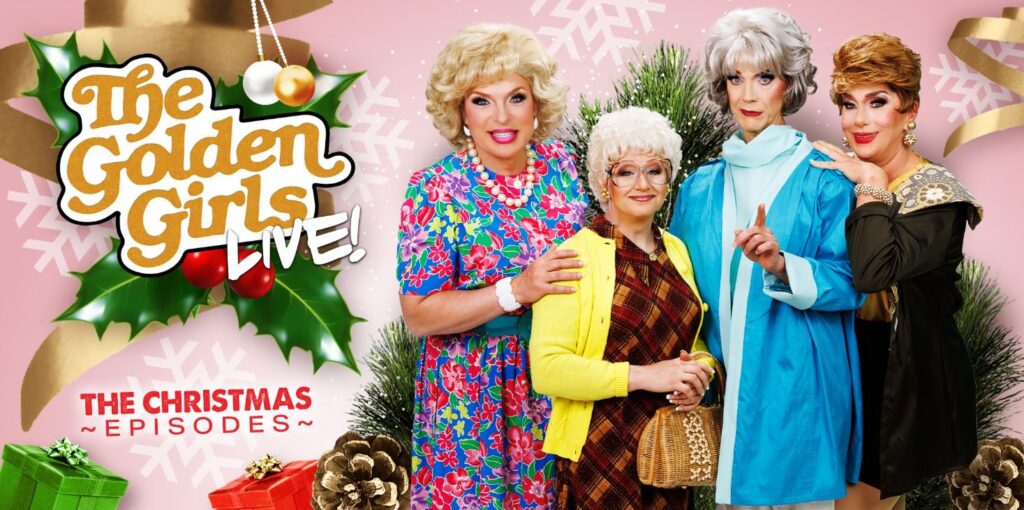 They will feature Goodbye Mr. Gordon, which is an episode that highlights the Dorothy character plus From Here to Pharmacy that features Blanche more. But both episodes will still rely on the ensemble chemistry of all characters and actors and the team has, like usual,  thrown in a touch of Christmas in each episode as The Golden Girls TV show had only one or two real Christmas episodes.
As for seeing the live drag version previously, Coco says she's only seen it streamed during the pandemic and she's looking forward to being part of this San Francisco tradition.
We all will think of and remember Heklina but she too would want what she created to go on.
Get tickets and more information at: https://www.thegoldengirlslive.com/