Newark LGBTQ Film Festival announces opening night film
The Newark LGBTQ Film Festival has announced that The Inspection will be the opening night feature for its first-ever edition of the festival, taking place April 14-16, 2023, at multiple Newark locations. 
The Inspection will screen on Friday, April 14, 7:15 PM, and be preceded by a free Opening Night Reception, 5:30-7:00 PM, with both events happening at the Newark Museum of Art (49 Washington St.).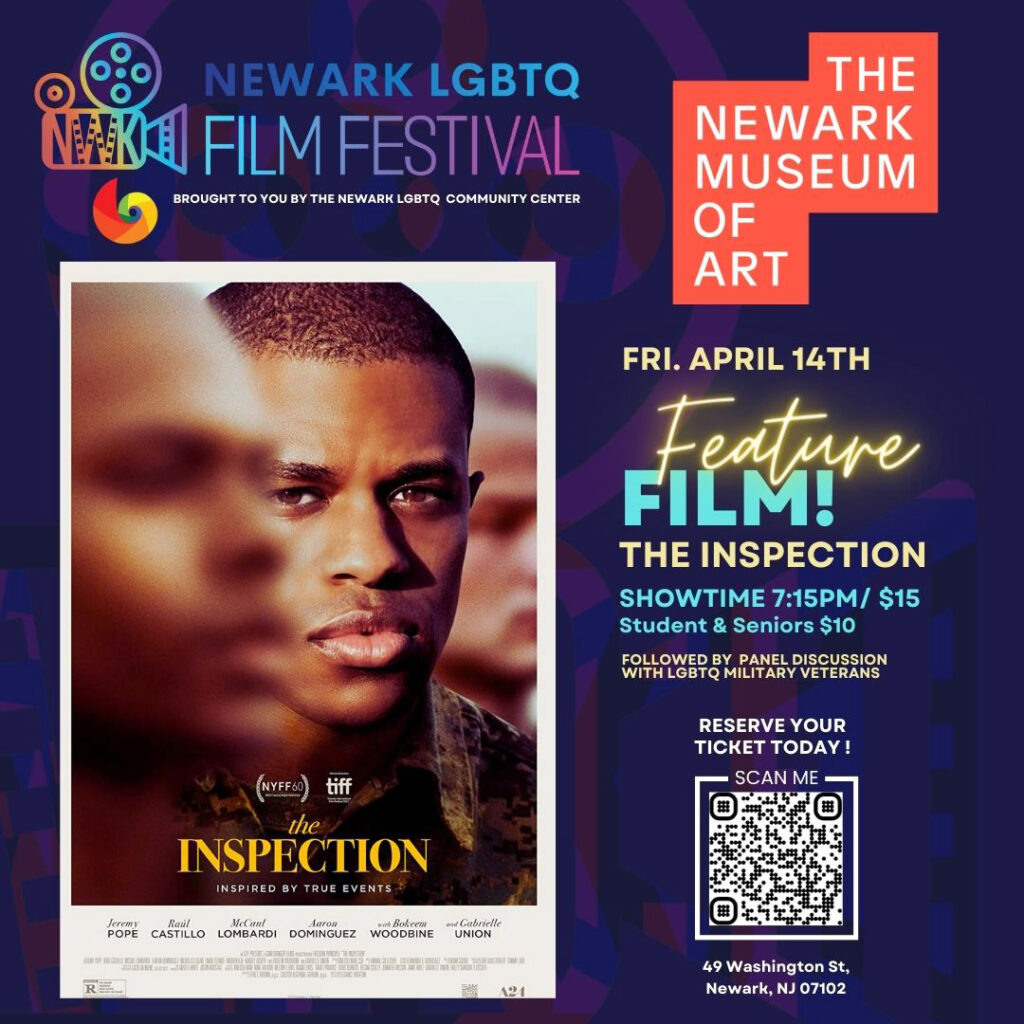 In The Inspection, Elegance Bratton's deeply moving film inspired by his own story, a young, gay Black man, rejected by his mother and with few options for his future, decides to join the Marines. But even as he battles deep-seated prejudice and the grueling routines of basic training, he finds unexpected camaraderie, strength, and support in this new community, giving him a hard-earned sense of belonging that will shape his identity and forever change his life. The film stars Jeremy Pope, Raúl Castillo and Aaron Dominguez, with along with Bokeem Woodbine and Gabrielle Union. 
"In the midst of a national assault on the rights of LGBTQ+ BIPOC people, especially Tran adults and Trans youth, it is important that we are intentional about uplifting the lives and voices of these communities. Our narratives are part of the fabric and history of Newark, New Jersey and the United States," said Beatrice Simpkins, Executive Director of The Newark LGBTQ Community Center. "This film festival will liberate us, provide a platform for creative expression, and the telling of the narratives of our important and diverse lives, while also bringing a focus to the City of Newark. We want to empower LGBTQ+-BIPOC creatives who use film as their vehicle of artistic expression and advocating for social justice, and honor their important contribution to culture, art, and improving the lives of others." 
In addition to The Inspection, the opening night screening will include the short film, Pink & Blue, and conclude with a panel discussion featuring local LGBTQ Veterans touching upon their experiences in the military. 
Immediately preceding the screening, the Newark LGBTQ Film Festival kicks off with an Opening Night Reception. The event, which is free of charge with advance registration, will feature performer Harmonica Sunbeam, along with music, light bites, and libations. 
Tickets to the Opening Night Screening are $15/general and $10/students & seniors; admission to the Opening Reception is free with advance registration. An All-Access Festival Pass, good for admission to all screenings and events, is available for $45.  
For more information, and to purchase tickets, festival passes and/or register for the Opening Night Reception, visit https://www.newarklgbtqcenter.org/newarklgbtqfilmfestival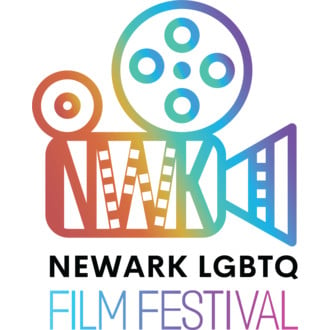 Presented by the Newark LGBTQ Community Center, the mission of the Newark LGBTQ Film Festival is to amplify the voices, vision and works of film that would otherwise struggle to find a mainstream audience, but which have a significant impact in raising awareness around lives and issues of queer people and queer communities of color. The event, organized in alliance with community partners and major sponsors that include the NJPAC LGBTQ Advisory Council, as well as the Newark Museum of Art, North Jersey Community Research Initiative-NJCRI, Paramount, RWJ Barnabas, and Rutgers University-Newark, will bring people together while celebrating the rich history and bright future of artistic contributions from the LGBTQIA+ BIPOC community in Newark and beyond. 
The full Newark LGBTQ Film Festival line-up and schedule will be announced shortly.